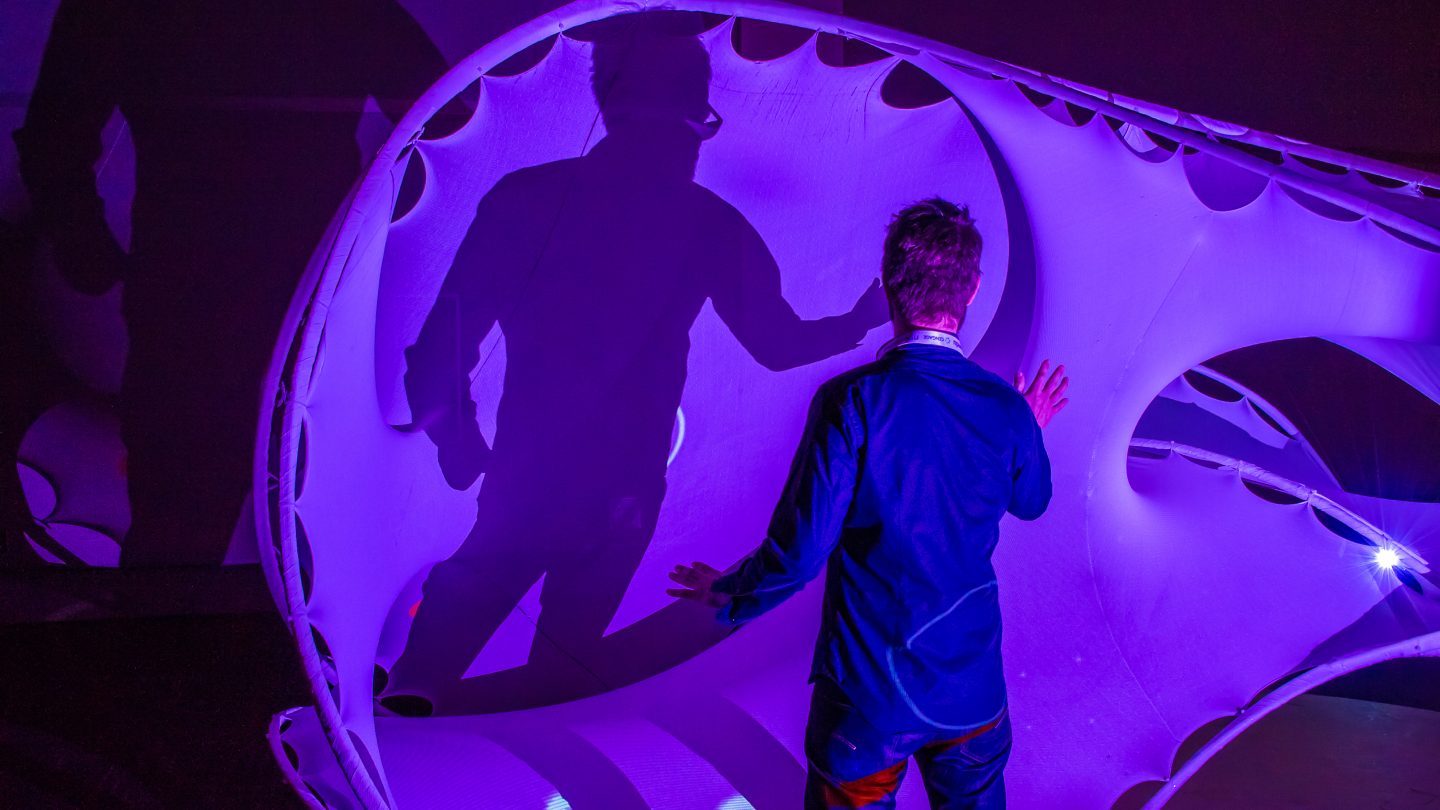 Each year the SXSW EDU programming team revisits and revises the tracks and formats for the upcoming event. For SXSW EDU 2018 our team landed on 17 tracks within 12 different formats. This does not include the various festival components of the event including SXSW EDU Film, Playground, Learning Expo, Innovation Hub, Launch, Learning by Design and more.
After seeing different forms of arts programming emerge within non-arts focused tracks we implemented a full-on Arts track for the 2016 event for the very first time. Last year in addition to the arts track, both Learn by Design and the performance series were created. With the combination of these three components there was an increase in arts programming overall.
What exactly is arts programming? To us, art programming is educational content that surrounds visual art, music, creative writing, films, and performances or arts-focused content created for educational purposes.
With the combination of an arts track, Learn by Design, and the performance series we discovered a lot of art programming occurs in learning spaces outside of the classroom such as libraries, museums, and community centers. Often times community outreach programs are quantified as informal education. To that end, this year we added the Informal Education track for 2018!
Here are some examples from last year's EDU sessions in both the arts and learning spaces track:
For 2018 the arts track proposals are up slightly from 2017 with a total of 51 submitted proposals and the new informal education track performed nicely as well with a total of 80 submitted proposals. We are so excited to see the gems that emerge for the upcoming event within both the arts and informal education track.
Are you an arts-ed fanatic too? Although PanelPicker has closed, there are still other ways to participate in the 2018 event. Check out ways to apply to SXSW EDU Film, Learning by Design, Playground and the performance series.
Register to Attend Before September 8 to Save Big
Registration and housing for SXSW EDU 2018 are now open. Early birds get the lowest rate on registration and the best selection of downtown hotels.
Social Sensory Architectures at SXSW EDU 2017. Photo by David Rackley.