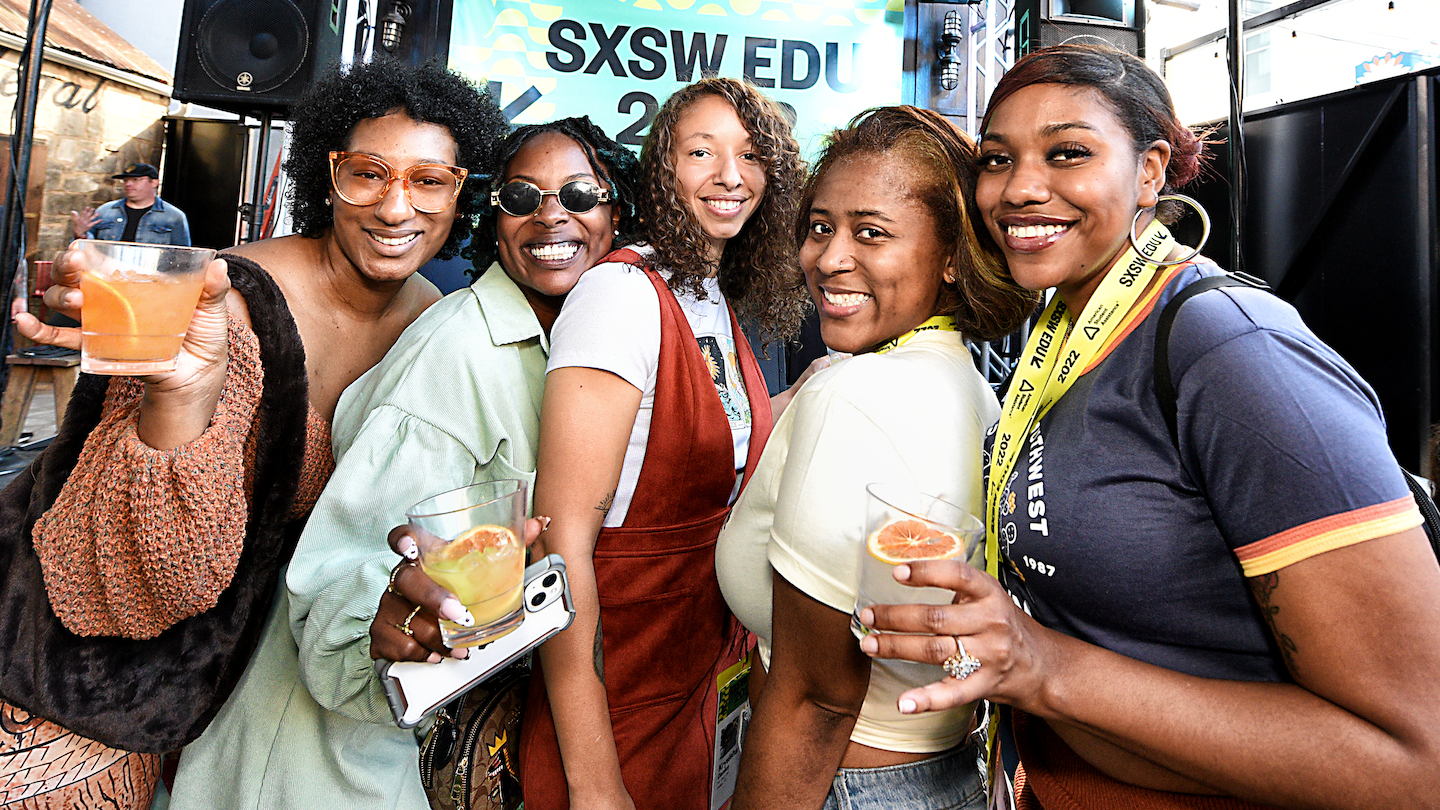 Gather your colleagues and friends! SXSW EDU has big savings when you register to attend with a group of seven (7) or more people.
Take your company to the next level for professional development and team building. After attending SXSW EDU together, you and your colleagues will head home with fresh ideas, and you'll feel great knowing that you accomplished so much while also being cost-efficient.
But there are other benefits to attending with a group as well:
Tackle More Than One Session at Once
Are you interested in multiple sessions that are happening at the same time? Divide and conquer! Your group can spread out to attend more sessions — and then share notes with each other afterwards. This way, you can eliminate the FOMO and go home with even more combined knowledge collected from your entire group.
Build Camaraderie
A conference is a great place for a team to really bond. Whether you're grabbing dinner together, going over notes, or just hanging out in the hotel lobby to wind down, your group will get quality time together that isn't always achievable in the office or otherwise. You might arrive as acquaintances but will leave with a stronger bond.
Create a Larger Network
If you are hoping to network, attending with a group is a great way to meet even more people. Increase your contacts exponentially as you and your colleagues introduce each other to your new contacts. By the end of the event, your group may have expanded with all of the new connections you've collectively made.
Don't miss out on all the excitement that comes with attending as a group! Fill out the form to begin the group registration process. Once you have submitted the form, SXSW EDU will contact you with additional information.
Join Your Community in March
Join us for SXSW EDU 2023 from March 6-9 in Austin, Texas. Don't forget to book your hotel early and subscribe to our newsletter to be the first to know of any event information leading up to the event.
Check out what's new for SXSW EDU 2023 and learn about all the ways that you can get involved.
Photo provided by Kyle Kenehan