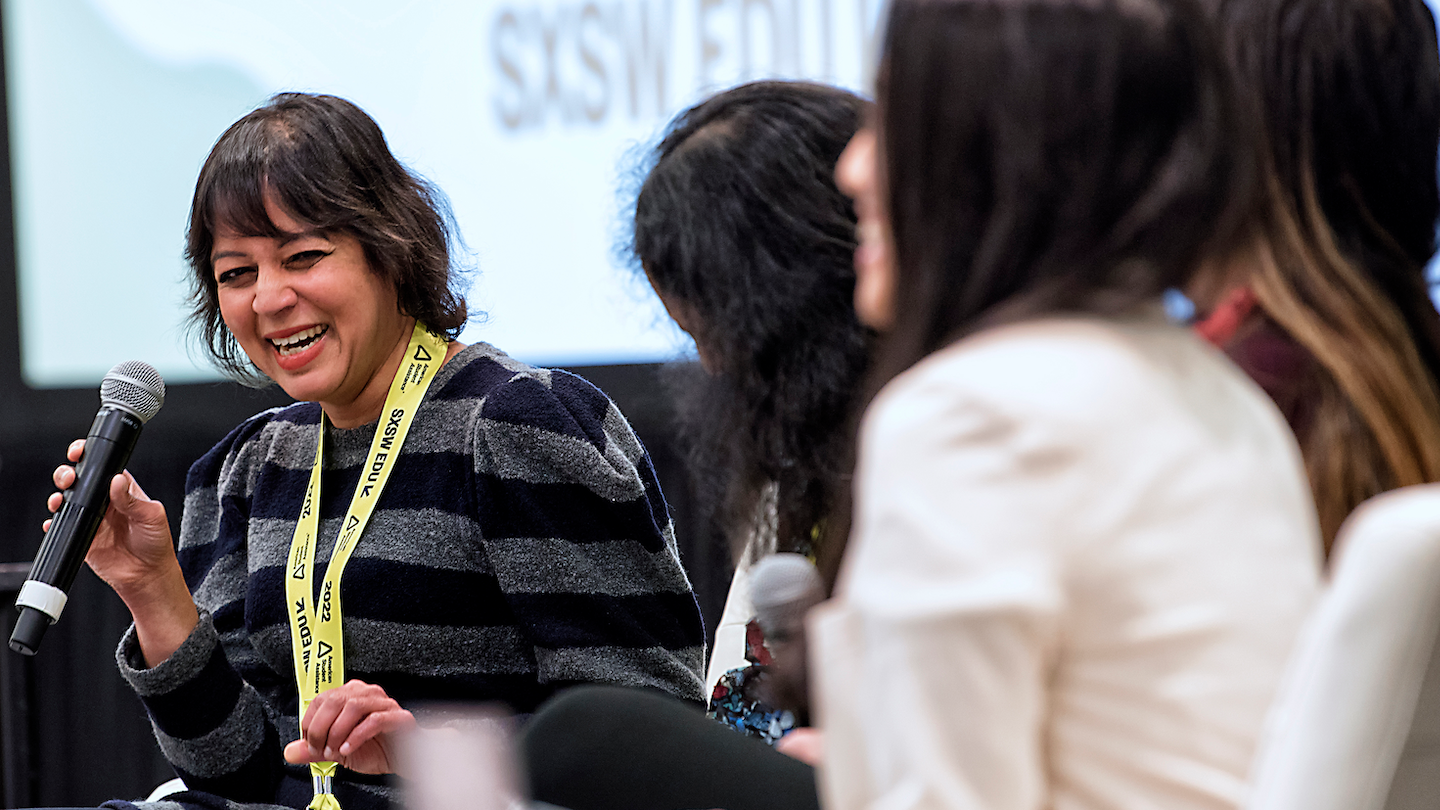 If you are applying to speak at SXSW EDU for the first time (second, or third), it's normal to have a few questions about PanelPicker®. We've compiled a list of some of the most common questions asked this year so that you can feel confident in your submission.
What makes for a strong description?
Topic focus is everything! Strong session descriptions dig into the specific content that will be discussed by the speakers, why the topic is important, and what the audience will learn or take away from the session. Descriptions that are overly promotional or sales-like don't resonate well with the SXSW EDU community and reviewers.
Additionally, avoid including the speaker(s) names in the description. There will be an opportunity later in the proposal to highlight the speaker(s) and their expertise and qualifications, so using the limited space to discuss your speakers will limit your description of the session's content and detract from your proposal overall.
Does the visual aid have to be a video?
Visual aids don't necessarily need to be videos. Links to slide decks and other graphics that support the proposal's topic can be submitted in PanelPicker. However, we recommend videos because they allow the community, Advisory Board, and SXSW EDU team to hear your passion and unique perspective on the topic. Text heavy resources, such as blogs or webpages, are not recommended.
What is the community looking for in the videos? Can it be a video we've used in the past?
Videos add to the proposal by giving a sense of why the topic is important and what unique perspective your team is bringing. The community is listening to hear your excitement and passion for the topic. While it can be a video that has been used before, the strongest videos are aligned to the proposal. Videos don't need to be long. Short videos recorded on your phone work well for this section.
How does the question about speaker qualifications differ from their bio?
In this section, highlight the specific qualifications that the speaker has to speak on the proposal topic, or what work they've done in the past that lends to their unique perspective to the conversation. This can be a short explanation of their specific expertise.
Can we submit the same speakers across different proposals?
Yes! A speaker can be included on multiple proposals submitted by multiple organizers. However, a speaker can only participate in a maximum of two sessions at SXSW EDU. So if all submissions are accepted, the speaker will need to decide which two sessions they intend to participate on.
Can we submit the same topic area / idea under multiple formats?
While this can technically be done, we recommend interested applicants think carefully about what format best suits their session's goals and submit under that format. Read a breakdown of all of the formats to help you choose the perfect format to reach your session goals.
What topics is SXSW EDU most interested in for the next year?
At SXSW EDU, we invite our community to shape focus areas organically through what is submitted in PanelPicker. Prior to review, we do not set themes or privilege specific topics. Rather, we encourage interested applicants to review past sessions and our 2023 programming tracks, which broadly represent the topic areas our program will cover, and focus on areas of their work that align with their passions and goals for participating at the event.
If you have a question that wasn't answered here, please reference the PanelPicker FAQs or email us at programming@sxswedu.com and we will get back to you as soon as possible. Be sure to submit your proposal by Sunday, July 24 at 11:59pm PT. We look forward to seeing your submission in PanelPicker.
See You In 2023
Join us for SXSW EDU 2023 from March 6-9 in Austin, Texas. Mark your calendars - Registration and Housing open on Tuesday, August 2.
Stay in the loop on all things SXSW EDU. Sign up for our email updates about important dates, programming announcements, and more.
Photo provided by Kyle Kenehan