Films & Performances Announced for SXSW EDU Online 2021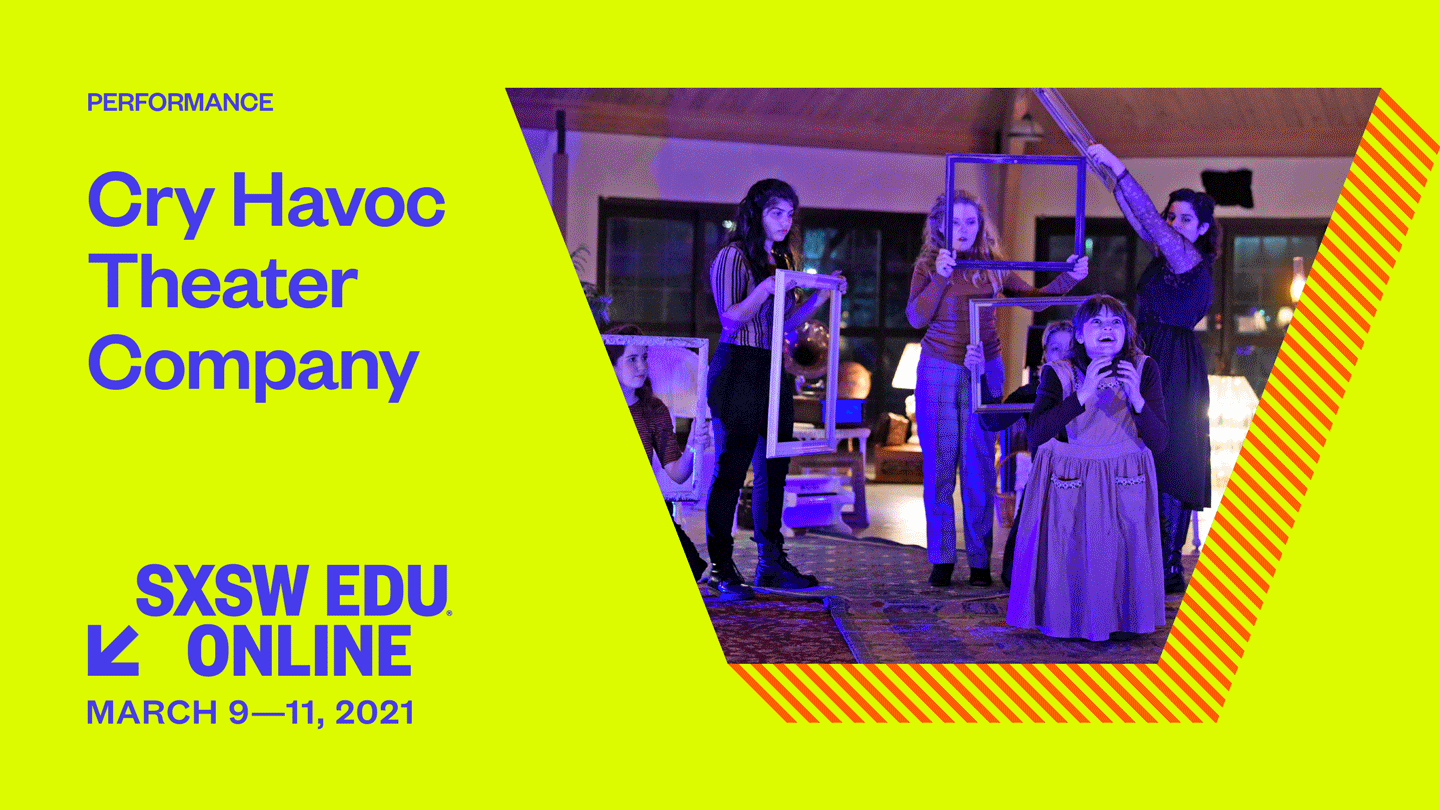 Today's announcement celebrates films and performances, key programs that create the unique festival element of SXSW EDU Online, an exclusive digital experience March 9-11, 2021.
As daytime programming concludes, we invite attendees to join us in the evening to enjoy must-see films and performances. This year's lineup highlights a diverse selection of poignant stories offering attendees the opportunity to experience and reflect on the value of the arts as a vehicle for deeper learning.
Plus, explore more from today's announcement including new featured speakers, partner programming, and more than 70 mentors.
Films
Beautiful Something Left Behind
Director: Katrine Philp Life-affirming and profound, Beautiful Something Left Behind captures the heartbreaking, mundane and even the funny moments in the lives of several young children who have recently lost one or both parents.
BLACK BOYS
Director: Sonia Lowman A film for this historical moment, BLACK BOYS exposes the dehumanization of Black men and boys in America at the intersection of sports, education and criminal justice in a nation still struggling to rectify its past. Ultimately, the film serves as a rare glimpse into the emotional landscape of Black men and boys, illuminating their full humanity, vulnerability and resilience.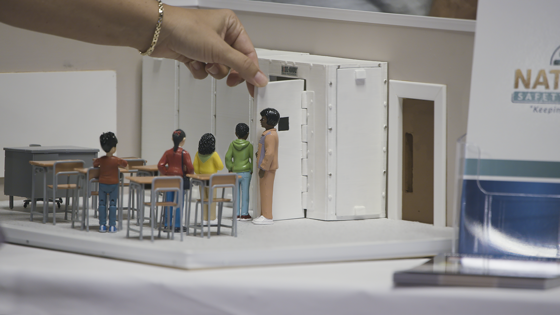 Bulletproof
Director: Todd Chandler What does it mean to be safe in school in the United States? Safe from what, and from whom? Bulletproof poses and complicates these questions through a provocative exploration of fear and American violence.
We Are The Radical Monarchs
Director: Linda Goldstein Knowlton A group of tween girls chant into megaphones, marching in the San Francisco Trans March. Fists clenched high, they wear brown berets and vests showcasing colorful badges like "Black Lives Matter" & "Radical Beauty." These are the Radical Monarchs, a group of young girls of color at the front lines of social justice in Oakland. The film documents the journey of the group - started by two Queer WOC - as they earn badges for completing units including being an LGBTQ ally & Disability Justice.
Performances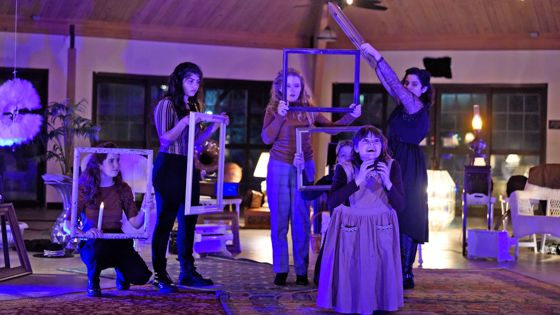 Cry Havoc Theater Company: Once Upon A Moon
Once upon a time, the nights were always dark… Once upon a time, a little girl wandered barefoot through the snow… And, once upon a time, another curious girl released the moon and stars from a secret room. Join Cry Havoc Theater Company in their newest devised piece created from some of the lesser-known fairy tales by the Brothers Grimm and others.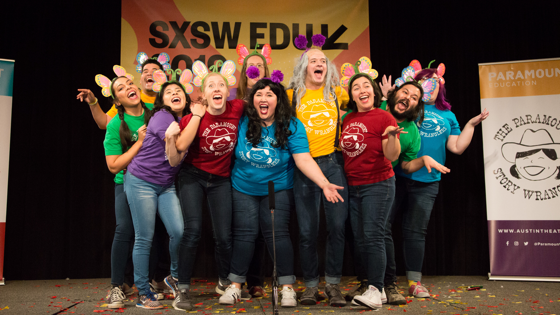 The Paramount Story Wranglers: Processing through Performance
Our 3rd grade Story Wranglers are always brimming with fantastic ideas - ghosts, unicorns, video games, etc. In this academic year, however, students had other things on their minds - viruses, inequalities, and uncertainty. We encourage students to examine the issues they face and process them through fictional allegories using clear story structure, rich word choice, and exciting performance. Although the themes in the stories have intensified, our commitment to performing the words of young people remains.
Join the Paramount Story Wranglers as we transform students' stories from page to stage (or YouTube video) and give a glimpse into how students are processing this unprecedented time.
Join Us for SXSW EDU Online
Secure your pass for SXSW EDU Online, March 9-11, 2021 at the current rate of $139 before passes sell out. SXSW EDU Online also offers group and student discounts.
Sign up for the SXSW EDU email update for all the latest news and be sure to follow us on Twitter, Facebook, LinkedIn and Instagram for the latest news and updates.
*Certain film content may be geo-blocked due to rights and the distributor's discretion.
Photos courtesy of the films, We Are The Radical Monarchs, Beautiful Something Left Behind, Bulletproof. Cry Havoc Theater Company photo by Mara Richards Bim. Paramount Story Wranglers photo by Benedict Jones.