Kicking Off 10 Years of SXSW EDU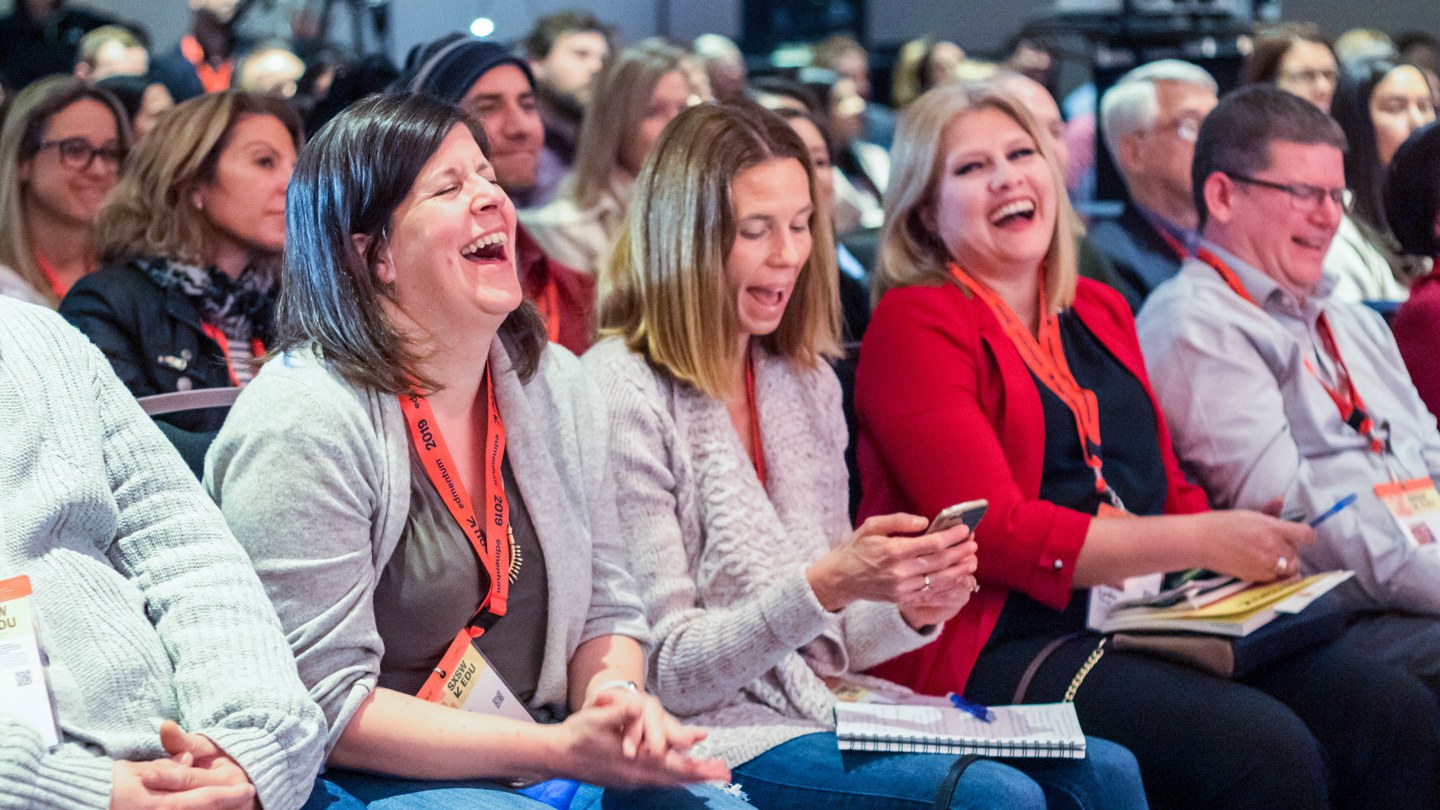 Today we officially launch the 10th year of the SXSW EDU Conference & Festival. In celebration of a decade of supporting this amazing community, we are thrilled to roll out some exciting new additions to the Conference & Festival. If this is your first introduction to the event, you're in for a treat. Just as the conversations surrounding education have evolved over the last 10 years, so too has SXSW EDU.
From 800 to over 8,000 registrants in our first eight years, the elevation of the education community to rockstar status within the world of SXSW has been nothing short of breathtaking to watch and in large part is a result of your openness to embracing new opportunities. Consider this the first of many chances to dive into SXSW EDU 2020 and a setting of the stage for many great things to come.
Tracks
As we do every year, the tracks for 2020 have evolved alongside the changes we're seeing in the education space. The list and topics are intentionally broad to capture all the great work happening. For the first time this year we're providing definitions for all 16 tracks to better articulate the areas of focus within each track. I strongly encourage you to read through our tracks for 2020 and hope that it sparks an idea for you to submit in PanelPicker. New and expanded tracks this year include Emerging Tech & Development, Global Education, and Policy & Civic Engagement.
Programming Formats
In terms of conference programming formats, I'm excited to share that we're launching a Podcast Stage at SXSW EDU this year, which will feature live podcast conversations recorded in an intimate setting amongst a live audience at the event. We're also bringing more focus to our workshop program by shortening workshops to 90 minutes based on feedback from the community. Finally, we're inviting you to submit performance ideas for the first time in PanelPicker this year. If you're unfamiliar, our performance program features dynamic performances combined with a workshop-style experience offering a deeper understanding of the concepts fueling the performance and activities that can be adopted for the classroom.
Networking
For 2019 we rolled out a few new networking opportunities that we're excited to be expanding upon for 2020. We look forward to again supporting casual attendee connections through our pop-up dinners and walking tours. We also hosted a wellness studio in the Expo last year alongside fitness events throughout SXSW EDU, which we're building on for 2020 with an expanded offering of wellness events for attendees to connect with like-minded wellness enthusiasts.
Thursday
This year we trialed a unique program on the final day of SXSW EDU to bridge the passionate learning community at SXSW EDU with the tech innovators at SXSW. We focused on shared areas of interest like developing a talent pipeline for the future of work and building cities of learning that support lifelong development, and we were excited to see the positive response. For 2020 we're working hard to iterate on the concept and look forward to rolling out some unique programming on the last day of SXSW EDU.
There are many more evolutions for our 10th annual SXSW EDU this year and we look forward to sharing them with you in the coming months. For now, I invite you to apply to participate at our event either through PanelPicker or through one of our many other competitions and programs. All applications for 2020 open on July 1, so get ready!
As always, I love connecting and hearing from all of you in the community, and I encourage you to reach out to me with any ideas at greg@sxswedu.com.
Mark your calendar for August 1 when registration opens for SXSW EDU 2020!
SXSW EDU 2019 audience of attendees. Photo by Holly Jee.