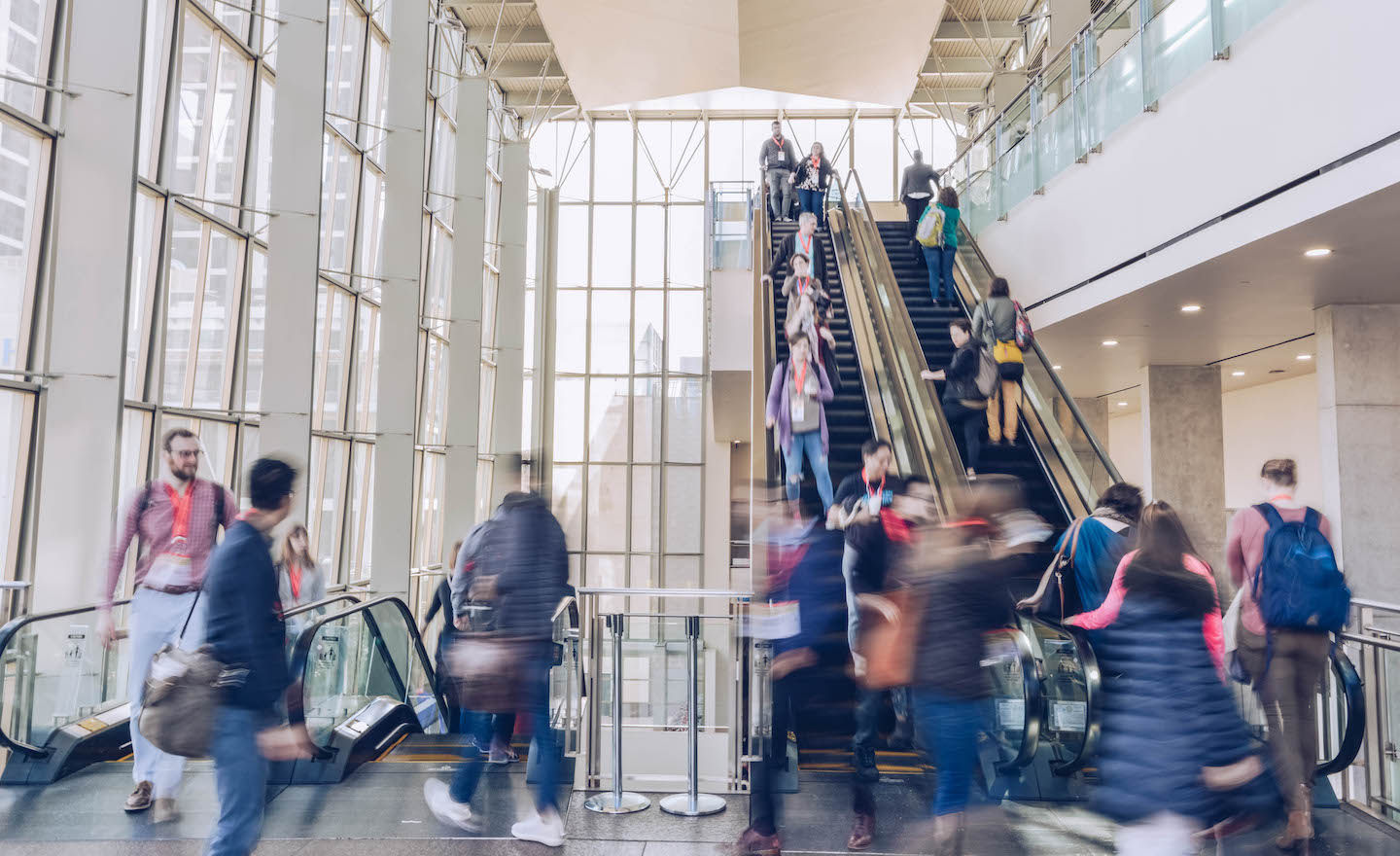 There's no shortage of reasons for why attending conferences can be extremely beneficial, and at SXSW EDU that rings particularly true. There are a multitude of reasons to be involved, especially for leadership and their teams alike. Administrators, staff, and all who attend SXSW EDU experience the robust offerings and truly unique opportunities at the event.
Below are some of the key components that make SXSW EDU such an important event for education leaders and stakeholders.
The Latest in EdTech
30% of the community at SXSW EDU is in the business and industry sector. From the experiential expo to the emerging tech & development programming track — get hands on with the latest in tech and hear from developers, entrepreneurs, and companies that are moving education technology forward.
Networking
Come experience for yourself the one-of-a-kind networking that takes place in Austin, TX during SXSW EDU. Whether through facilitated networking opportunities like pop-up dinners, meet ups, and mentors, or the many serendipitous introductions made over the course of the event; you will come away with new, unique, and beneficial connections that may not have been made if not for attending SXSW EDU.
Actionable Takeaways
When the event draws closer and programming has been finalized — build your schedule around topics that you wish to find solutions for in your district, school, classroom, career, and beyond. Build SMART goals for what you hope to achieve and gain at SXSW EDU. As Jennifer Gonzalez advised in her SXSW EDU 2019 keynote, "If you have this big dream that you want to make happen, the only way that you're going to get it to happen is to set really, really precise goals."
Leadership
Learn valuable lessons and approaches from some of the most experienced thought leaders in education. You can expect to hear from those driving core conversations in their fields of expertise which span the entire learning lifecycle from Early Learning, K-12 Education, Higher Education, Adult Learning, and more.
Professional Development
What skills have you been wanting to master or brush up on? Blockchain, anyone? With over 400 sessions to be announced, and many creative formats including workshops and hands on sessions — there are plentiful professional development opportunities and resources. Educators in Texas can also benefit by receiving CPE credits from accredited sessions to be announced closer to the event.
Global Perspective
Hear from educators creating change and taking the lead on education initiatives around the world. SXSW EDU is an international event in which last year 41 countries were in attendance. Powerful conversations with global leaders have taken place at SXSW EDU over the years featuring speakers like Patrick Awuah Jr. (Ashesi University, Ghana) on turning challenges into opportunities, Juan Pablo Romero Fuentes (Los Pajotos, Guatemala) on changing Guatemala one dream at a time, and many more.
If you haven't attended, now is the time! SXSW EDU will be celebrating 10 years of advancing teaching and learning March 9-12, 2020. Make your plans now and lock in the lowest rate of the season through September 27th. Bring your team and save! Group discounts available now upon request for 6+ badges. Register to Attend
SXSW EDU 2019 photo by Matthew Bradford.