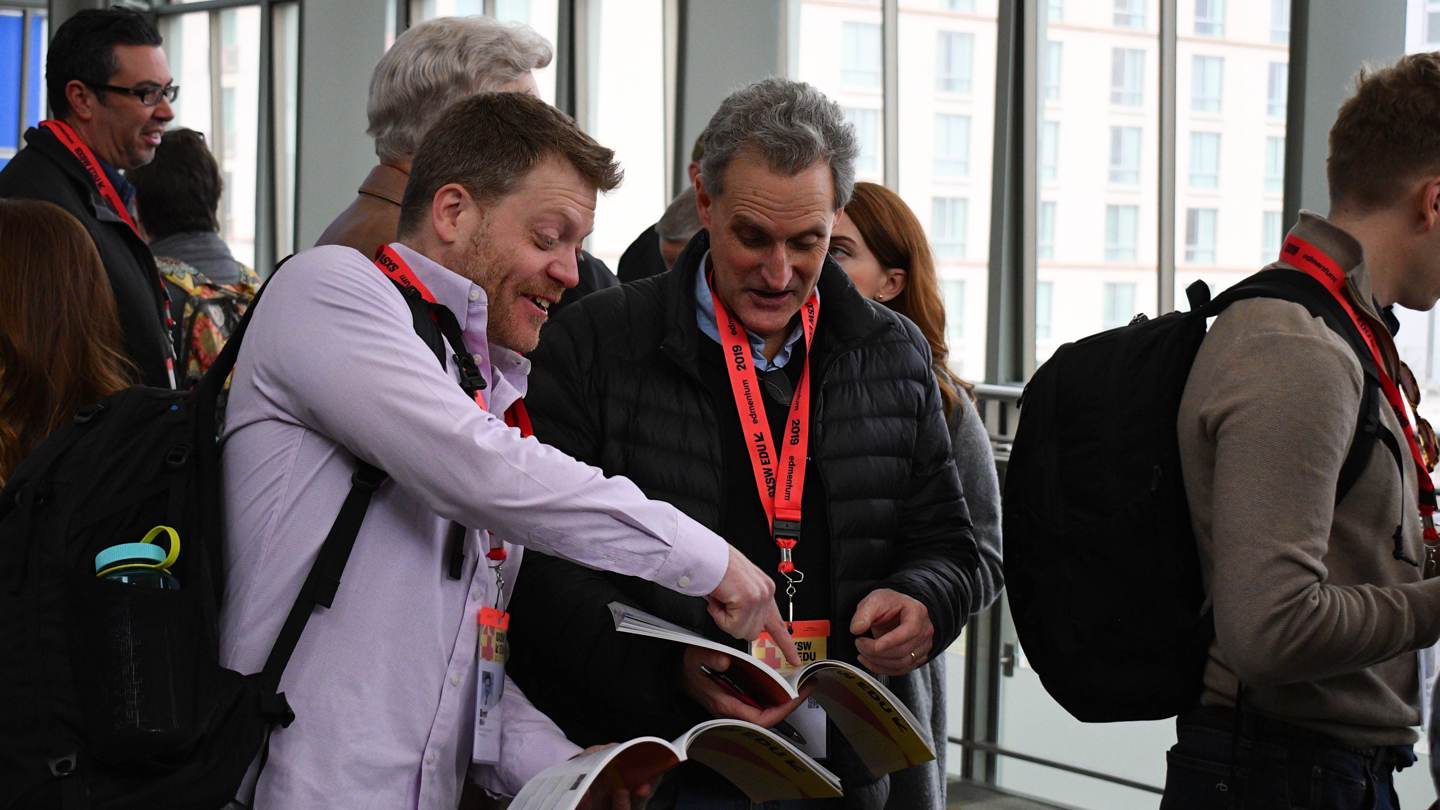 Conference events like SXSW EDU offer substantial value, both personally and professionally. They provide opportunities for continued learning, fresh perspectives, insights into the latest trends, new connections, and so much more. With that said, there's no reason attending should break the bank! Here are 6 ways to attend SXSW EDU on a budget.
1. Plan Early to Take Advantage of Discounts
It goes without saying, but advance planning is key for anyone looking to attend an event on a budget. Registration, transportation, and lodging are the largest expenses, and thinking ahead about these items is advantageous.
SXSW EDU offers generous discounts to attendees who purchase their badge early. Purchase your registration by September 27, for the early-bird rate of $375 (that saves you $220!). There are four discount deadlines in total, giving you plenty of time to finalize your travel arrangements.
SXSW EDU also offers a registration scholarship to support community members who would benefit from attending SXSW EDU. The application process takes place June 24, 2019 – July 19, 2019.
2. Book Your Stay in the Conference Hotels
SXSW Housing & Travel offers a wide selection of downtown Austin hotels at the best available rates during SXSW EDU. Visit the hotel availability page to browse rooms, rates, and availability.
3. Convince Your Boss to Help Fund Your Attendance
The majority of last year's surveyed SXSW EDU attendees said they had the costs of their registration badge paid for by their school or employer. Convince your boss, school, district, or institution leader to approve/fund your trip.
Download the SXSW EDU letter to help make your case if a formal request is required (or helpful).
4. Travel with a Team
Traveling with a group of colleagues and/or friends is not only fun, it helps to significantly reduce the cost of travel. Traveling with a group allows you to split the cost of hotel rooms and transportation. SXSW EDU also offers special registration discounts to groups purchasing six (6) registration badges or more.
5. Skip the Rental Car, Use Public Transportation
When it comes to getting around Austin during SXSW EDU, save big by passing on the rental car. All of the official SXSW EDU programming and events are within a reasonable walking distance of one another. And, the majority of the hotels available through SXSW Housing & Travel are within a comfortable walking distance as well.
In addition to walking, Austin offers an array of reliable and safe alternative transportation options including ride sharing, bike sharing, and public transit, for getting around.
6. Explore Alternative Funding Options
If all of the cost-cutting tips above are not enough, consider alternative options such as fundraising.
DonorsChoose.org, for example, helps teachers request resources for their professional development. By creating a professional development project teachers have the ability to request resources for experiences, such as SXSW EDU, that will allow them to learn new skills.
Register and book your hotel by Friday, September 27 to take advantage of discount savings.
Photo by Debbie Finley.