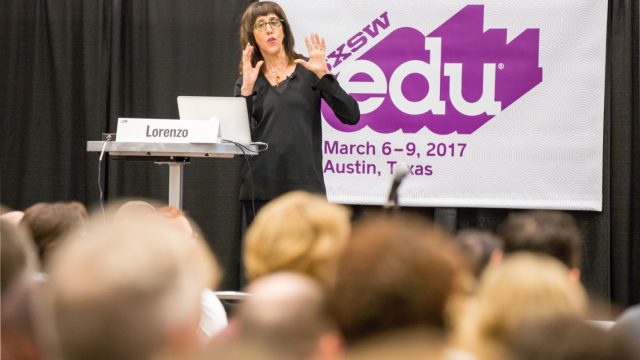 Now is the time to lend your voice, we want to know what you think! Weigh in on the programming selected for SXSW EDU 2018 by browsing ideas, leaving comments and voting on your favorites. The PanelPicker community voting deadline has been extended through Sunday, August 27 at 11:59pm PT.
Community voting is an important part of the session selection process. The community's votes will factor into a score that consist of Advisory Board evaluations (40%), community public voting (30%) and staff analysis (30%).
How to Vote
To participate in the voting process, panelpicker.sxsw.com, login or create an account. If you already have an account from a previous year, your login and password should still work.
Once you've logged in to PanelPicker, select "Search/Vote" from the menu to begin voting. Use the search filters and select "SXSW EDU 2018" under "Conference." You can also filter sessions by Track, Format or Level.
Cast your vote for a session idea by selecting "thumbs up" for yes, or "thumbs down" for no. You can also leave comments or questions about the proposals that you vote on.
Rally Support for Your Idea
Rally support for your idea and encourage community voting through your personal social media channels, blog and website. We've provided a number of tips and resources such as social media images and the press boiler plate to help session proposers get the word out about their idea.
Register to Attend Before September 8 to Save Big
Registration and housing for SXSW EDU 2018 are now open. Early birds get the lowest rate on registration and the best selection of downtown hotels.
Editor's Note: This post was originally published on 08/07/2017 and has been updated to reflect the latest and most accurate information.
SXSW EDU 2017 Future20 session, Design Thinking as a Core Fundamental in Education, featuring Doreen Lorenzo. Photo by Akash Kataria.