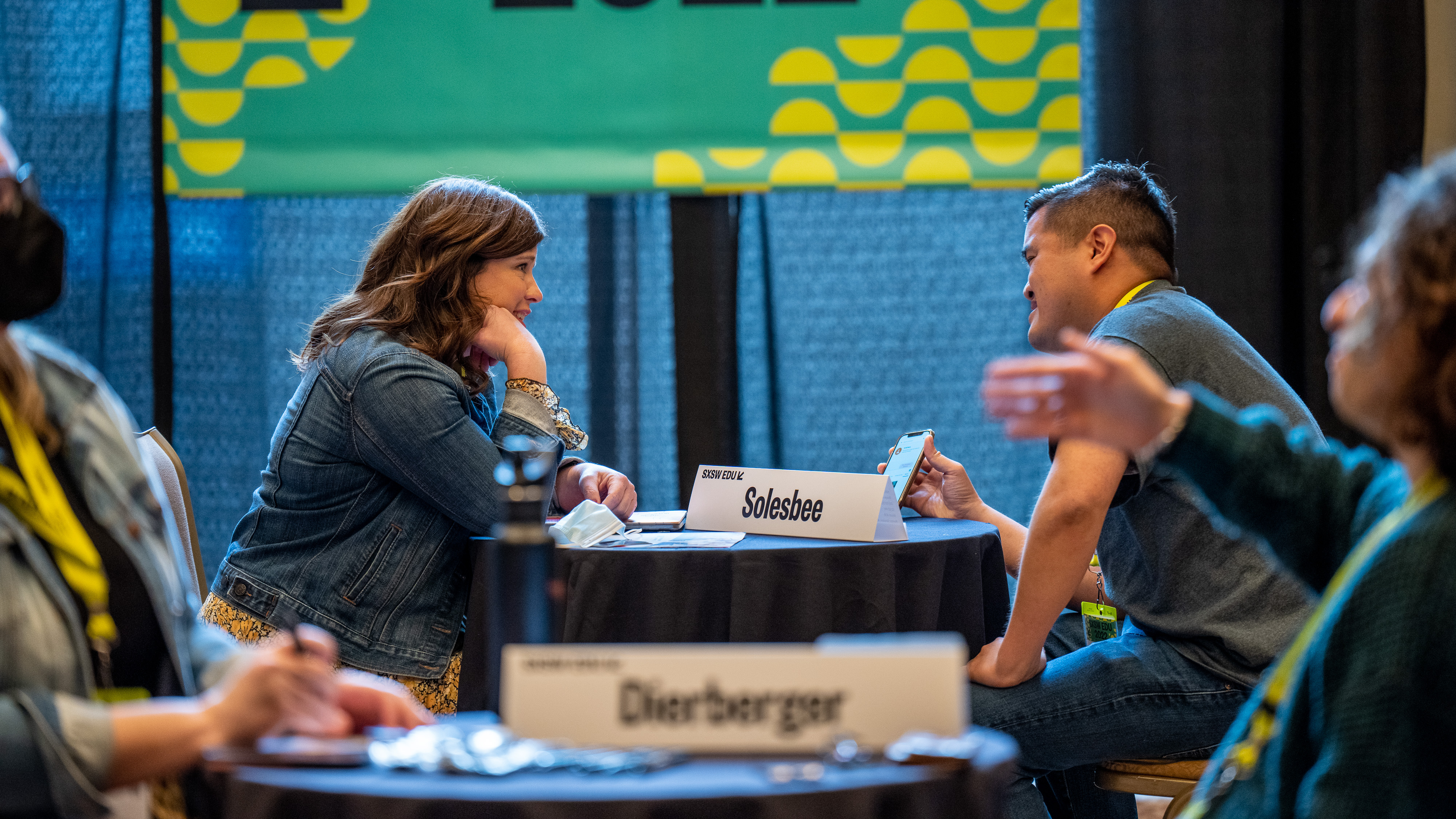 Are you a specialist in your field and would like to share your skills, knowledge, or expertise? Apply to be considered as mentor for one-on-one mentor sessions and group roundtable discussions at SXSW EDU 2023, March 6-9.
The SXSW EDU Mentor program seeks to feature experienced professionals as mentors for the SXSW EDU community. The program includes both Mentor sessions, purpose-driven, one-on-one meetings between experienced professionals and attendees lasting 12 minutes each; and Roundtable discussions, 60-minute group discussions between mentors and a small group of attendees.
Complete the application below for an opportunity to share your insights as a mentor with a passionate education community seeking professional growth at SXSW EDU 2023.
Application opens: Tuesday, August 9, 2022 Application closes: Friday, September 30, 2022
SXSW EDU 2022 mentor session. Photo by Stephen Olker