Download the Official SXSW EDU Mobile App and Get Connected Today!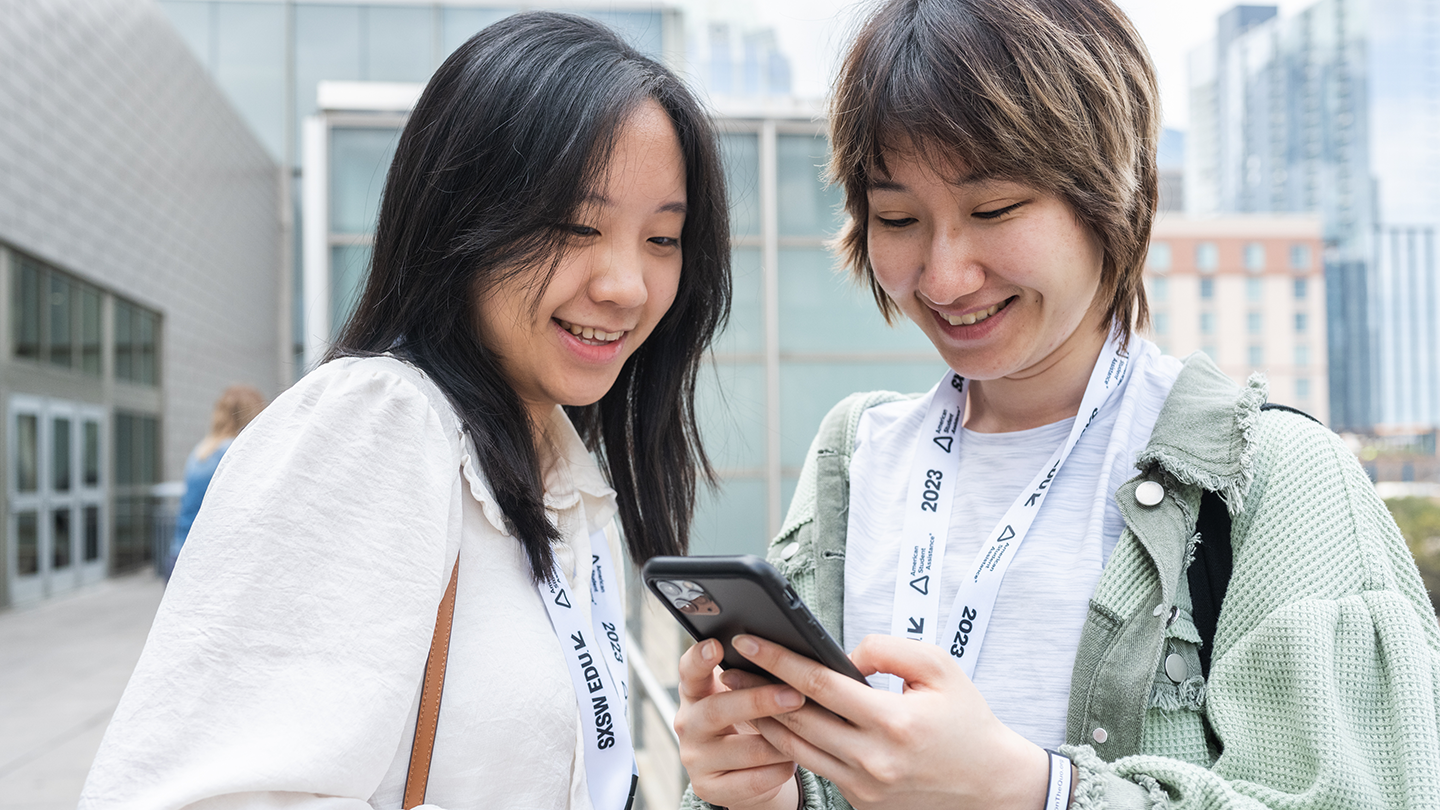 Let's get this party started… SXSW EDU GO is ready for download!
Get the most out of your SXSW EDU 2024 experience with the mobile app. Want to connect with other attendees? Start a chat! Overwhelmed by the schedule? Get personalized recommendations and favorite the sessions you don't want to miss. Make your time at SXSW EDU a seamless one from a tool right in your pocket.
Explore some features that the SXSW EDU GO app has to offer:
Discover new sessions and events - Find new sessions and events that fit what you are looking for.
Connect with attendees - Find and connect with other attendees using the registrant directory and even chat with them right in the app.
Organize your favorites - Star your favorite sessions so you know exactly what to look forward to.
Find personalized recommendations - Find sessions and events just for you based on a variety of factors, including your favorite sessions and popularity.
Download the SXSW EDU GO app for the 2024 event now on Android or iOS to start using these features, and start saving sessions to your personalized schedule today!
Join Your Community in March
Join us for SXSW EDU 2024 from March 4-7 in Austin, Texas. Don't forget to register and book your hotel early, and subscribe to our newsletter to be the first to know of any event information leading up to the event.
Check out what's new for SXSW EDU 2024 and learn about all the ways that you can get involved.
Photo by Tico Mendoza