Advisory Board Members Share Their Schedule: K-12 Education
SXSW EDU 2023 is only a few short weeks away, and to help fuel our excitement, several of our Advisory Board members have shared their schedules to help guide you as you start to plan for the event.
From educators, authors, business owners, consultants, data specialists and more — this first installment highlights Advisory Board members who work in K-12 education. With interests ranging from LGBTQ+ programming to DEI and family engagement, this year's board members have shared some background about themselves, their goals for attending SXSW EDU 2023, and what kind of sessions they selected for their schedules.
Use these collections as a means to be inspired by Advisory Board members who work in similar fields or have similar interests as you build your personalized schedule.
Bruce L Douglas II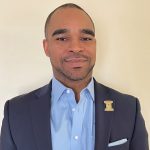 Founder, Frame Change Holdings, Inc.
Visionary and innovative pioneer in the education sector with 13 years of dedicated experience creating long-term business; swiftly builds trust by leading and inspiring positive change, relationship champion; Gifted leader with the mindset to challenge the status quo of mediocracy to resolve complex issues, promotes equitable outcomes and fosters a team-oriented collaborative environment for growth in the education sector.
My purpose to attend is to continue to meet like-minded individuals to foster collaboration in solving complex issues that plague our students, teachers, and administration. Engage in purposeful and meaningful conversations and discussion for solutions to family engagement, diversity and inclusion, and reimagining schools for the future of education.
The sessions I am looking to attend coincide with my goals for attending. I selected sessions that will support in connecting with innovators and practitioners who are seeking to address or have found solutions to complex challenges that plague our school systems.
---
Chris Fancher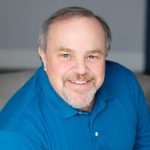 Education Consultant, Chris Fancher Consulting
I am a retired Project Based Learning (PBL) math teacher and author. Helping teachers find the why of PBL.
I want to be a better human and DEI items are my focus at SXSW EDU 2023 to help me reach that goal.
Most of the sessions I have been looking at come from the Equity and Justice, Arts and Storytelling, and Practice and Pedagogy areas. Then it comes down to the timing of each session that I have selected.
---
Eric Nentrup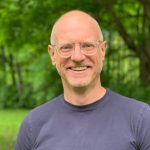 Chief Stoker, Stoked for Learning
With extensive classroom, edtech, and policy experience, I help connect educators, learning organizations, and technology companies with strategies and the fulfillment for telling their stories in print, digital, and rich media.
My goals for SXSW EDU 2023 are:
To reconnect with like-minded friends from around the world.
To be challenged by NEW friends I make each year at SXSW EDU
To find ways to further our field through the intersection of practice, technology, and policy!
I'm currently focused upon AI in edtech, bolstering teacher retention, and supporting administrators to make K-12 a more rewarding and attractive profession that makes communities thrive for ALL.
---
Erin Mote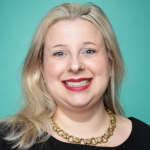 Executive Director, InnovateEDU
I'm a serial entrepreneur committed to impact with a focus on being a champion of equity.
My goals for SXSW EDU 2023 are to make meaningful connections with like minded individuals and entrepreneurs, learn at least three new things, make myself uncomfortable at least three times (the good uncomfortable which pushes my thinking, ideas, paradigm).
My schedule is a broad mix of policy, practice, and technology.
---
Justin Tindall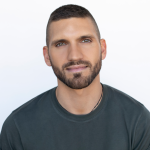 Director of Programs & Operations, It Gets Better Project
For well over a decade, I've been working to empower LGBTQ+ youth and their peers through inspiring stories, inclusive education, and career readiness. Working with teens is a passion and a joy!
For SXSW EDU 2023, I'm hoping to gain some deeper insights into the communities I belong to and ally with, and how I can improve as an educator and a human within those groups.
To put it simply, I'll be attending anything gay! LGBTQ+ students continue to be underserved and under-resourced, and I'm determined to see SXSW EDU become a place where they are championed and loved.
---
Scott Lipton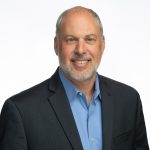 Consultant/Data Specialist, The Holdsworth Center
I am a K-12 systems integrator standing at the intersection of technology, talent and design.
My goals for SXSW EDU 2023 are learning, connecting and finding surprises.
I chose topics and speakers aligned with my career and interests in leadership talent, data, Edtech and startups.
---
Tinisha Parker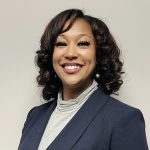 Executive Director of Student Services, Gwinnett County Public Schools
The role of my department is to remove non-academic barriers to student learning and to support the personal development needed for social and school success.
My goal at SXSW EDU is to network and to learn of the creative ways dedicated educators across the nation support students and meet their needs.
Our team selected a workshop because it provides an opportunity to really engage with our audience in meaningful ways. Through intentional exercises and activities our audience will reflect upon their school and students to explore a system of multi-tiered supports to meet the needs of their students.
---
Join Your Community in March
Register to attend in Austin or experience SXSW EDU Online. Celebrate education through compelling sessions, networking opportunities, and so much more at SXSW EDU from March 6-9, 2023.
Be the first to know of any information leading up to the event through Twitter, LinkedIn, Instagram, Facebook, TikTok and our newsletter.
Photo provided by Tico Mendoza