Students: Showcase Your Business Idea at the 2023 Student Startup Competition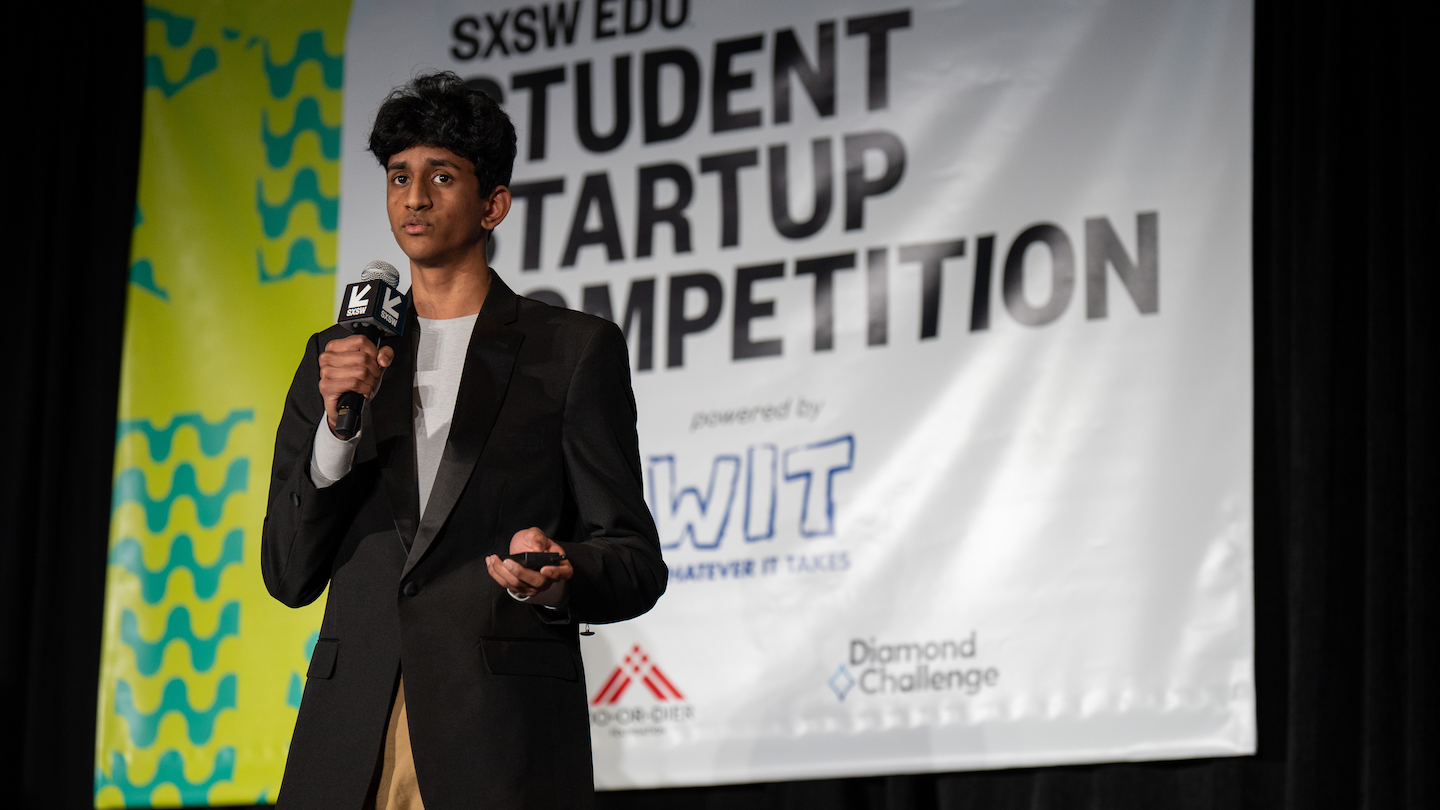 Young people are key to creating a better future, and we hope to give them the platform at the SXSW EDU Student Startup Competition powered by WIT - Whatever It Takes.
Current high school students from around the world are encouraged to submit their business ideas to the Student Startup Competition, where they will have the opportunity to showcase their talents, validate their business ideas, and gain experience through a live pitch competition.
Applications are open through October 28, 2022. Check to make sure you meet the eligibility requirements before you apply:
Competition Eligibility Requirements
You must be a currently enrolled high school student and 13 years or older to be considered.
Both national and international applicants are eligible.
Solo entrepreneurs and team applicants qualify.
Since the first Student Startup Competition in 2015, 39 student business ideas have been pitched on the SXSW EDU stage. Past winners include AUesome, Bru, Threading Twine, and more from passionate youth entrepreneurs.
Applications will be reviewed and vetted for selection by the WIT team and advisors for the 2023 competition. Selected finalists will present their ideas on the SXSW EDU stage with an opportunity for Q&A before a panel of judges.
Take the next step in turning your business idea into a reality. Enter your application before 11:59pm PT on October 28, 2022 to be eligible for consideration.
Join Your Community in March
Join us for SXSW EDU 2023 from March 6-9 in Austin, Texas. Don't forget to register and book your hotel early, and subscribe to our newsletter to be the first to know of any event information leading up to the event.
Check out what's new for SXSW EDU 2023 and learn about all the ways that you can get involved.
Photo provided by Stephen Olker