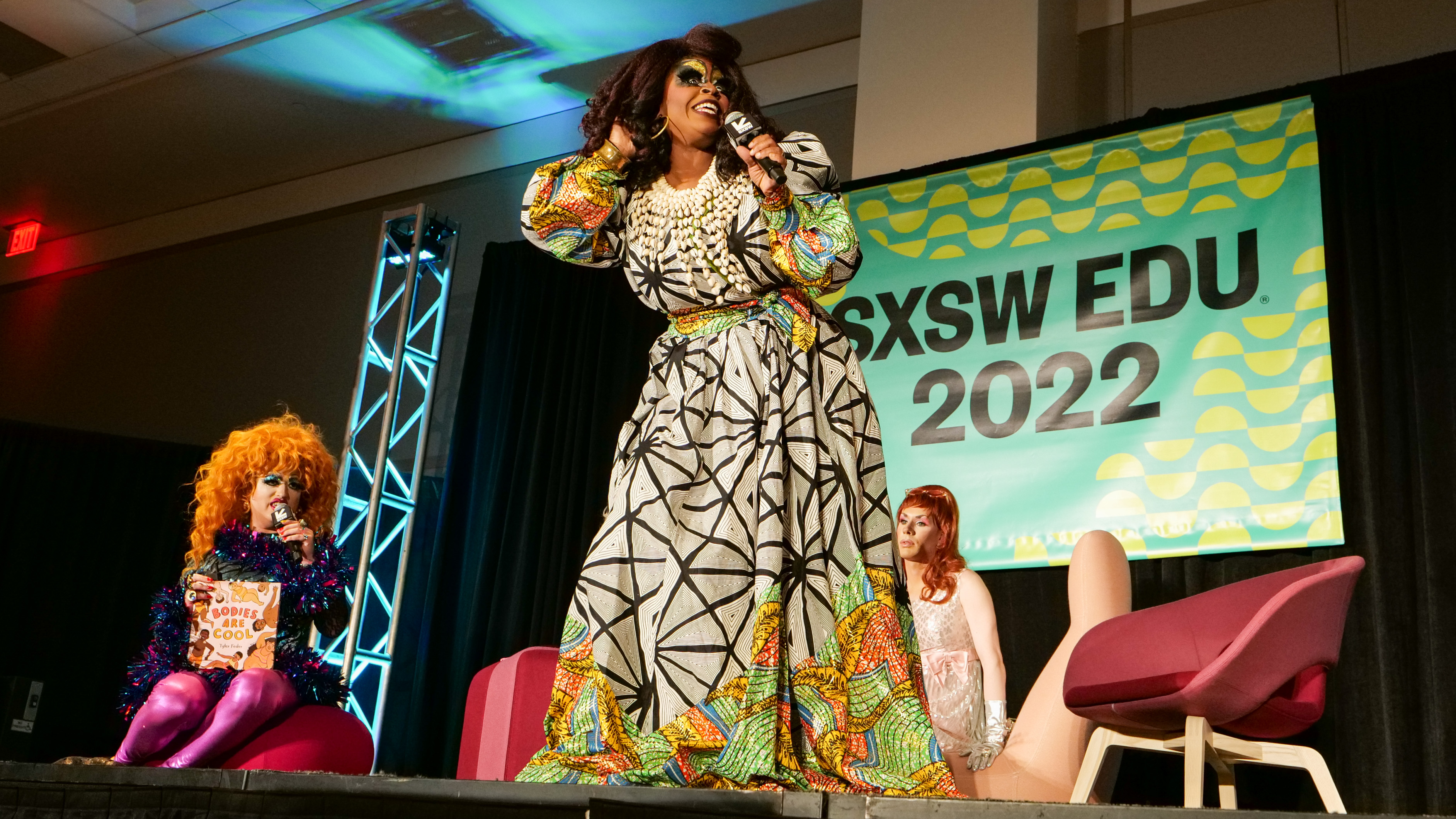 Are you interested in speaking at next year's event? It's never too early to start thinking about getting involved at SXSW EDU 2023, taking place March 6-9.
PanelPicker is the official, user-generated platform for entering session ideas for SXSW EDU. The two-step process allows you to enter your session proposal during the submission window. Then, PanelPicker will re-open for public voting to allow the community to review, vote on, and provide feedback on all of the ideas that were entered. The final decision is derived from Advisory Board evaluations (40%), public voting (30%), and staff review (30%).
Entry: June 28-July 24, 2022
Voting: August 9-August 21, 2022
Have Questions?
For specific questions about PanelPicker, contact the SXSW EDU programming team at programming@sxswedu.com.
Get Notified
Make sure to sign up for the SXSW EDU newsletter for all the latest news and information pertaining to PanelPicker!
Watch SXSW EDU 2022 On-Demand Content
Before we see you again next March 6-9 for the 2023 SXSW EDU event, take a look back at SXSW EDU 2022.
Relive exciting Keynotes, Featured Sessions, Performances, and more now available to watch on our official YouTube Channel and to listen to in the SXSW EDU Schedule.
Stay tuned for more 2022 recaps as well as information about 2023 registration and participation opportunities coming later this summer.
Photo provided by Will Blake