Schedule One-On-One Coaching with a SXSW EDU Mentor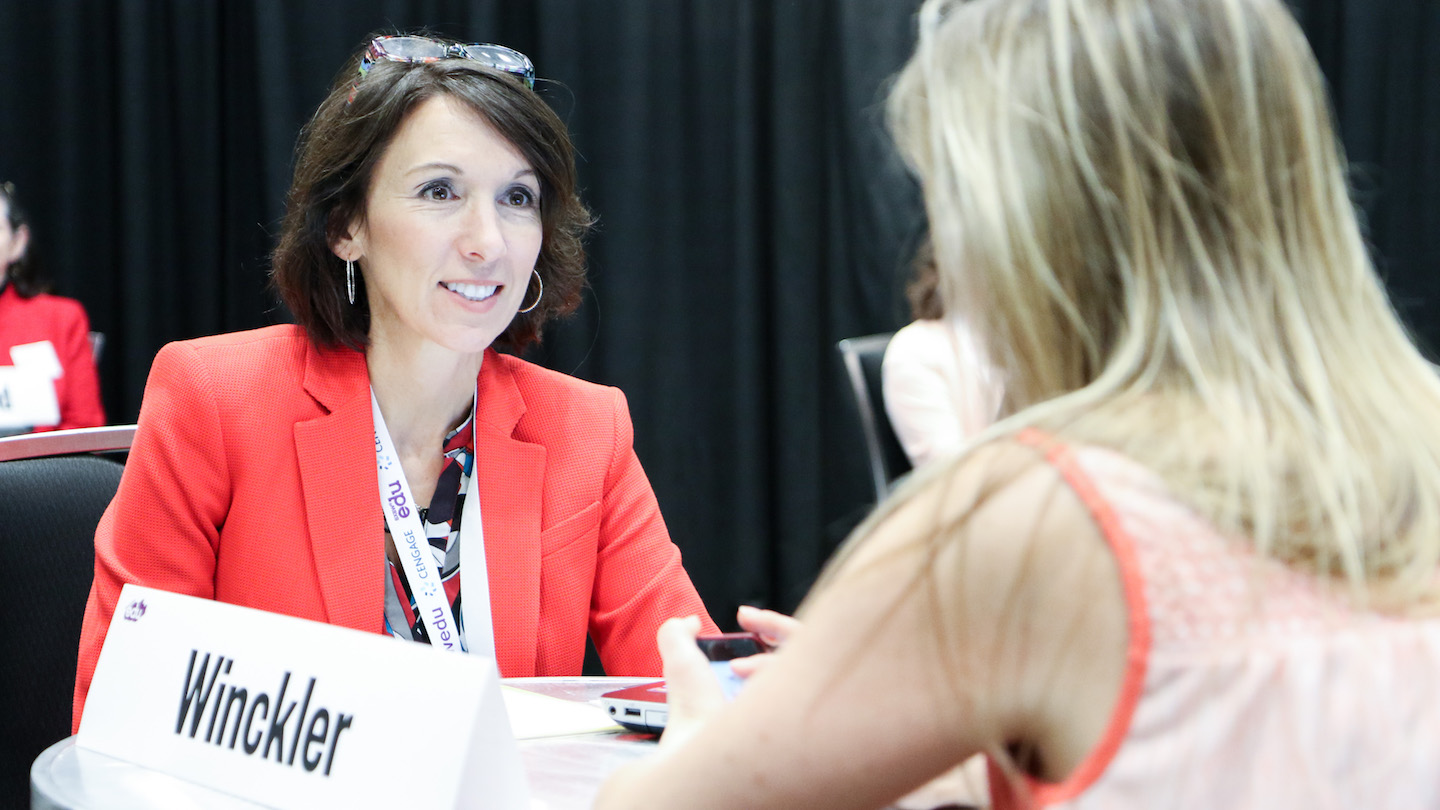 Mentor sessions are 15-minute purpose-driven, one-on-one meetings between experienced professionals and attendees. From classroom teachers and professors to industry insiders and CEOs, the mentors at SXSW EDU are excited to share their insights with the community.
Browse the steps below to meet with a mentor during SXSW EDU!
Getting Started
When viewing the mentor lineup in the SXSW EDU Schedule, mentors will note if they are available for in-person or online sessions. If you have not already done so, begin by linking your badge with your personal link code.
Once you've accessed the mentor platform, you will be able to customize your mentorship experience:
Update your profile
Browse mentors and book sessions
Review and access your session bookings
Review your experience
Contact live support
For online mentor sessions, this is where you will join video calls
Setting Up Your Mentee Profile
As a mentee, you have access to a profile which mentors can view when you've booked with them. This helps mentors better understand the guidance you are seeking. This is not mandatory, but recommended.
Add any information you wish and "Update" to save. Click on "View profile" to preview what mentors will see.
How to Book Your Mentor Session
You can browse mentors by:
Looking through "Mentors" in the SXSW EDU Schedule, and further searching by keyword or dropdown filter
Browsing all mentors through the mentor platform
Once you've linked your badge, you're set to book a mentor session by:
From the SXSW EDU Schedule, click the "RSVP" button to be taken directly to that mentor's profile. Or, from the mentor platform, click "view profile" for the mentor with whom you'd like to book a meeting
If you are an online badge holder, make sure that the mentor is listed as "Online"
Click the "Book Session" button and select the day they are available to see times
Select the 15-minute block that works for your schedule
Follow the prompts to confirm your booking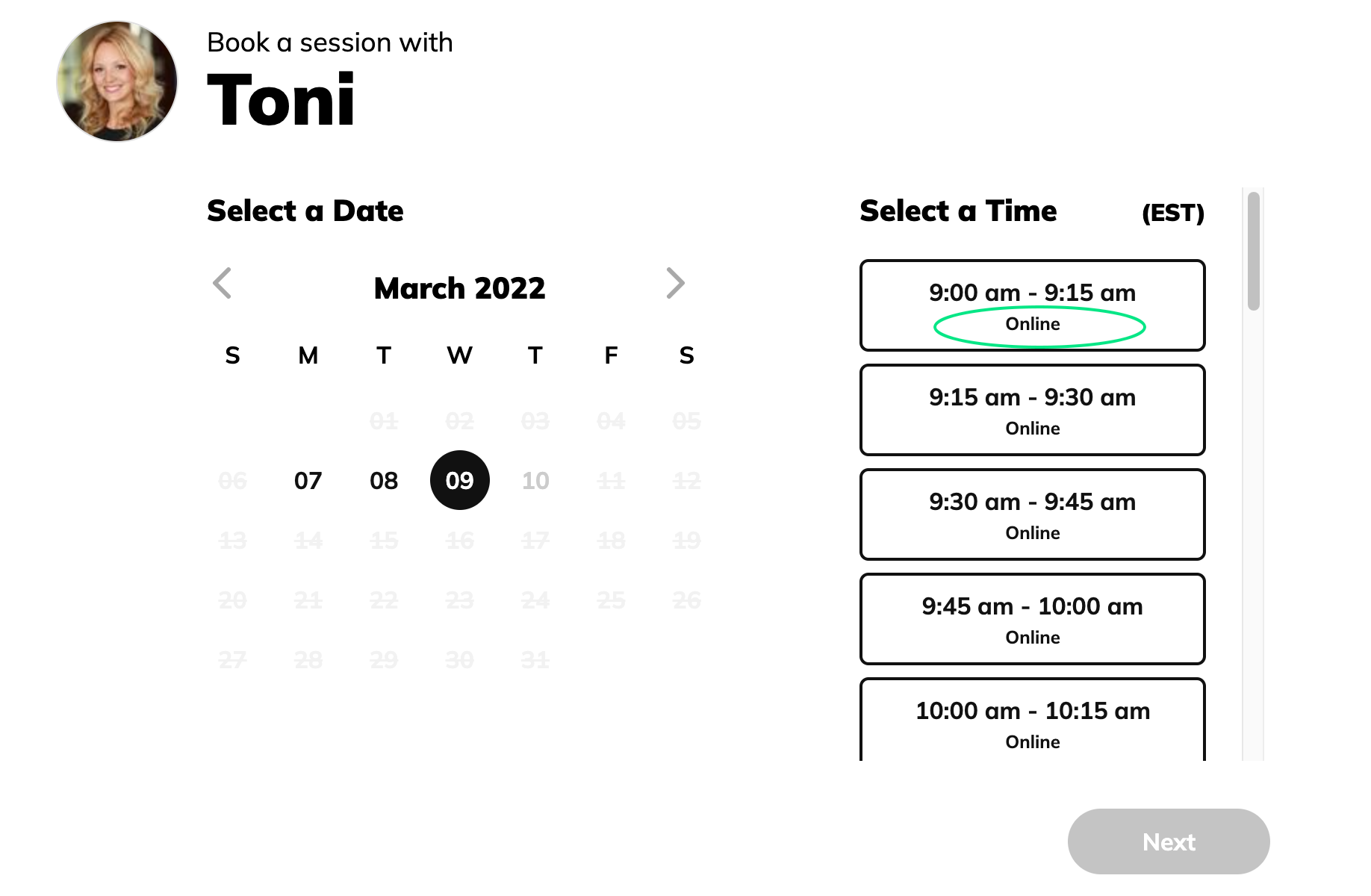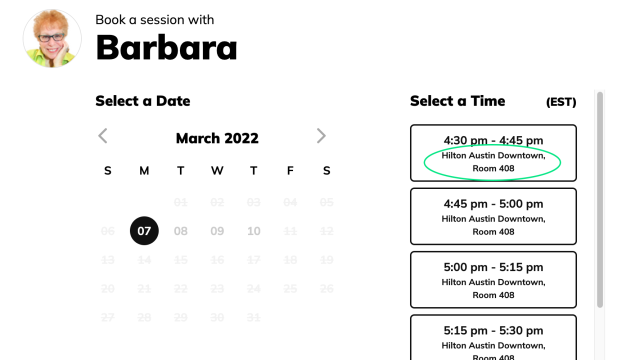 Please make sure to arrive at the correct location, provided in your booking confirmation email, 5-10 minutes before your scheduled booking!
For more information on scheduling and joining your sessions, visit our Mentee Guides for in-person and online meetings.
See You at SXSW EDU 2022
Mark your calendars for March 7-10, 2022! Register to attend in-person or online today.
Sign up for SXSW EDU email updates, check out the News feed, watch videos, and follow us on Twitter, Facebook, LinkedIn and Instagram.
SXSW EDU photo by Benedict Jones