RSVP Now Open for Pop-Up Dinners & Roundtable Sessions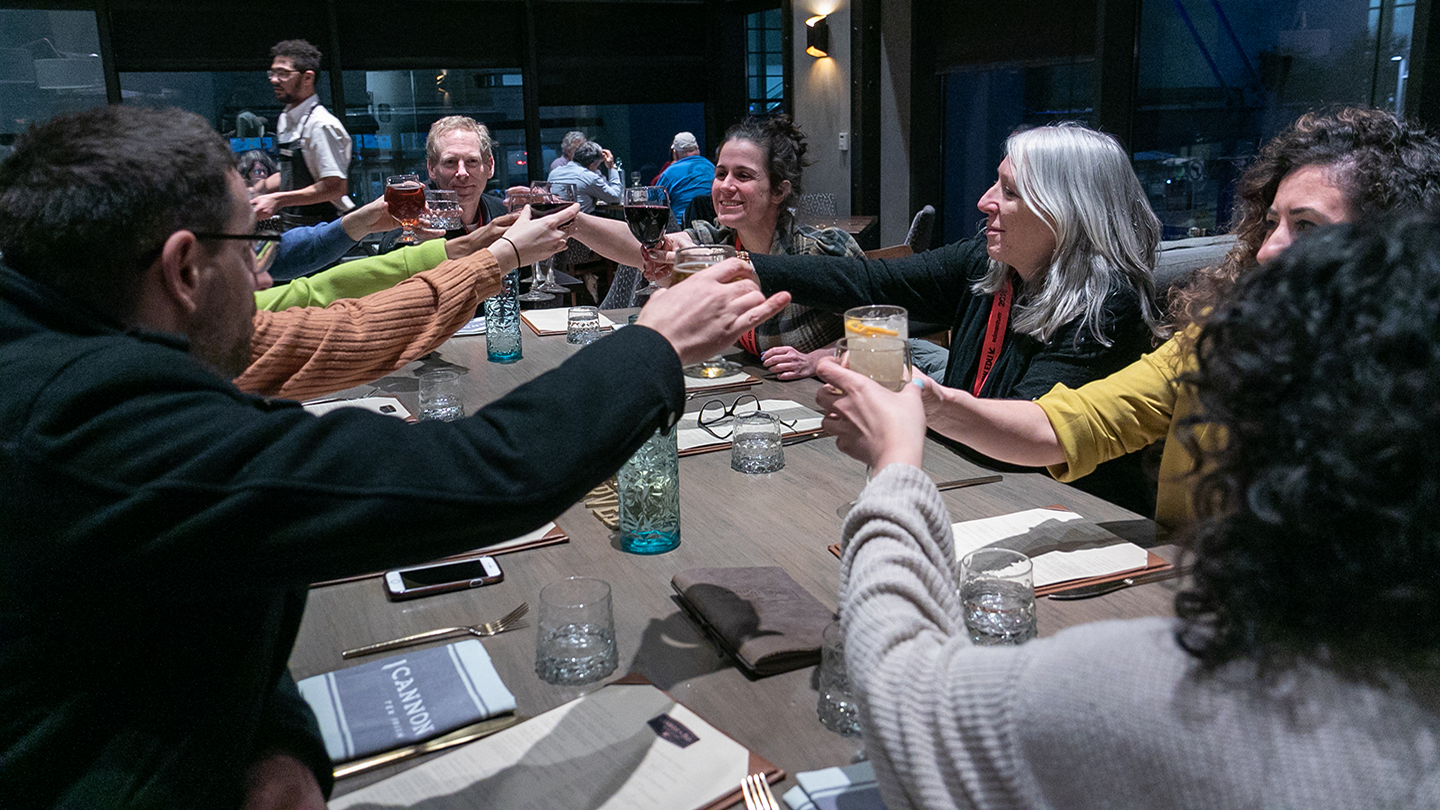 SXSW EDU offers unique networking opportunities encouraging meaningful connections during the event.
When it comes to small-group roundtable sessions and pop-up dinners for in-person attendees, an advance RSVP is encouraged to provide the best experience as capacity is limited. Browse the steps below to get started.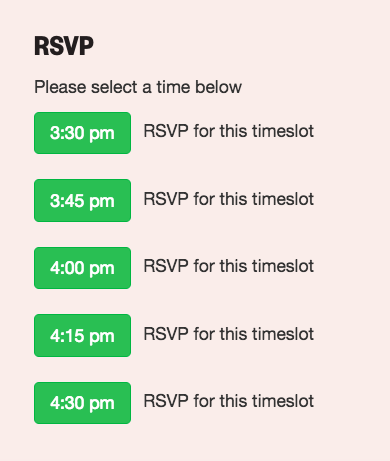 RSVP
RSVP is available to SXSW EDU registrants and is a feature in the SXSW EDU schedule and mobile app.
STEP 1: Activate your SXSW EDU account.
STEP 2: Sign in and link your badge.
STEP 3: RSVP for available events by choosing your preferred time slot. You should receive an email confirmation shortly after confirming your spot.
HELPFUL TIPS:
Need to cancel? Release your spot at any time by selecting "Cancel your reservation."
After you RSVP to attend an event, add it to your personalized schedule by clicking the star icon next to its schedule listing. This adds it to "My Favorites."
Please ensure that you only RSVP if you are absolutely planning to attend. Keep in mind that events are limited in capacity and out of respect for fellow attendees please cancel your reservation in the case that a scheduling conflict arises.
Waitlist
When available reservations have been booked, attendees can "Join the waitlist."
There are a limited number of waitlist spots, so the chances of getting moved off the waitlist are fairly high. You will receive an email confirmation for an event in the instance that you are moved off of the waitlist. Simply cancel your reservation if you are unable to attend.
Browse RSVP Events
Pop-Up Dinners
SXSW EDU has reserved the table in advance, all that's left to do is RSVP to dinner at one of the restaurants below. Check out menus, pricing, location, and additional information in the schedule listings. Upon arrival, grab a seat with other attendees who share your interest in meeting new people over great food. Attendees are responsible for their own dinner expenses.
Pop-Up Dinner at Corner Restaurant (Monday | Tuesday | Wednesday) Pop-Up Dinner at Cannon & Belle (Monday | Tuesday | Wednesday)
Walkups are encouraged. We have reserved a portion of the spots for walkups on a first come basis.
Roundtable Sessions
New for 2022, the mentor program expands with the addition of Roundtable Discussions, which will feature group discussions between mentors and a small group of attendees. Each roundtable discussion is 60 minutes, consisting of three 20-minute group discussions before mentors rotate to the next table of attendees.
Walk ups will be allowed onsite if there are any drop outs.
See You at SXSW EDU 2022
Mark your calendars for March 7-10, 2022! Register to attend in-person or online today.
Sign up for SXSW EDU email updates, check out the News feed, watch videos, and follow us on Twitter, Facebook, LinkedIn and Instagram.
SXSW EDU Mentor photo by Steven Snow.