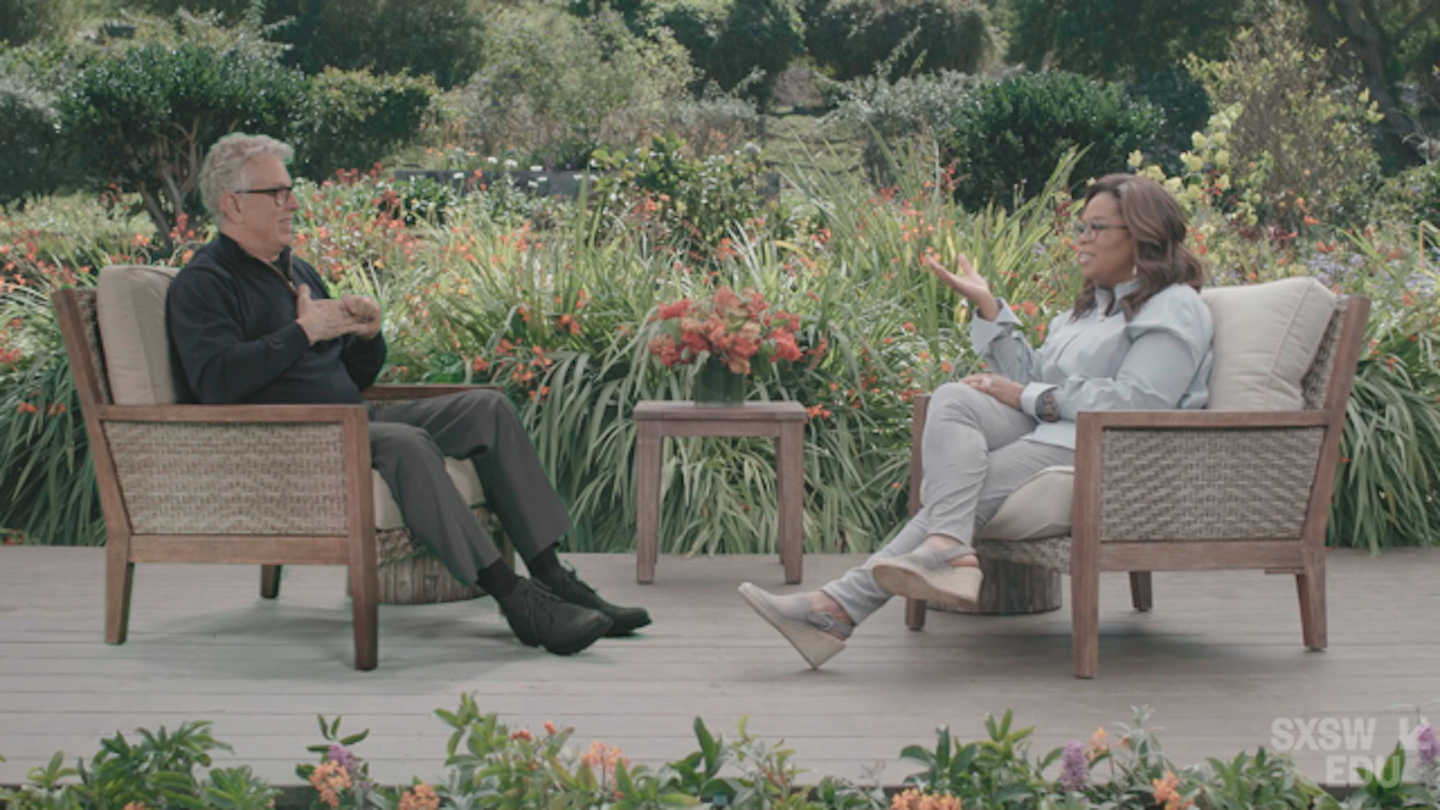 Watch videos just released to YouTube from the SXSW EDU Online event including the powerful opening Keynote session Oprah Winfrey & Dr. Bruce Perry in Conversation, a discussion on their new book What Happened to You?: Conversations on Trauma, Resilience, and Healing.
Be sure to subscribe to the SXSW EDU YouTube channel and stay tuned for more videos each Wednesday through May 19.
Sessions Now Available
Oprah Winfrey & Dr Bruce Perry in Conversation Sir Ken Robinson: Looking Back, Looking Forward How Universities Can Power the Future of Work Launch Competition Paramount Story Wranglers: Processing Through Performance Connecting T(w)eens in Virtual Communities Empowered Educators: Art & Race Talk Moms Stand Up: The Rising Voice of the Black Mother A New Vision for EdTech Accelerators Can We Design Bias Out of EdTech? It Gets Better with LGBTQ+ Youth Voices Black Women in the Academy: A Seat that Serves All Undocumented & Undeterred: Today's Dreamer Student Decolonize Textbooks: Racist & Sexist Curricula Beyond Blended: Crossing Borders to Transform Tech & Games to Empower Young Creative Changers School Lunch, Food Insecurity, & National Security United States of Trauma Why Teach Students About Zombies & Superheroes Outdoor Learning for EVERY School Getting Back to Work: Upskilling & Retooling Bias, Bias Everywhere: Toward Fairer Hiring
Stay Connected
Sign up for SXSW EDU email updates, follow our social media channels – Twitter, Facebook, LinkedIn and Instagram and subscribe to the SXSW EDU YouTube channel.
SXSW EDU Online Keynote speakers Oprah Winfrey and Dr. Bruce Perry photo provided by Harpo, Inc.