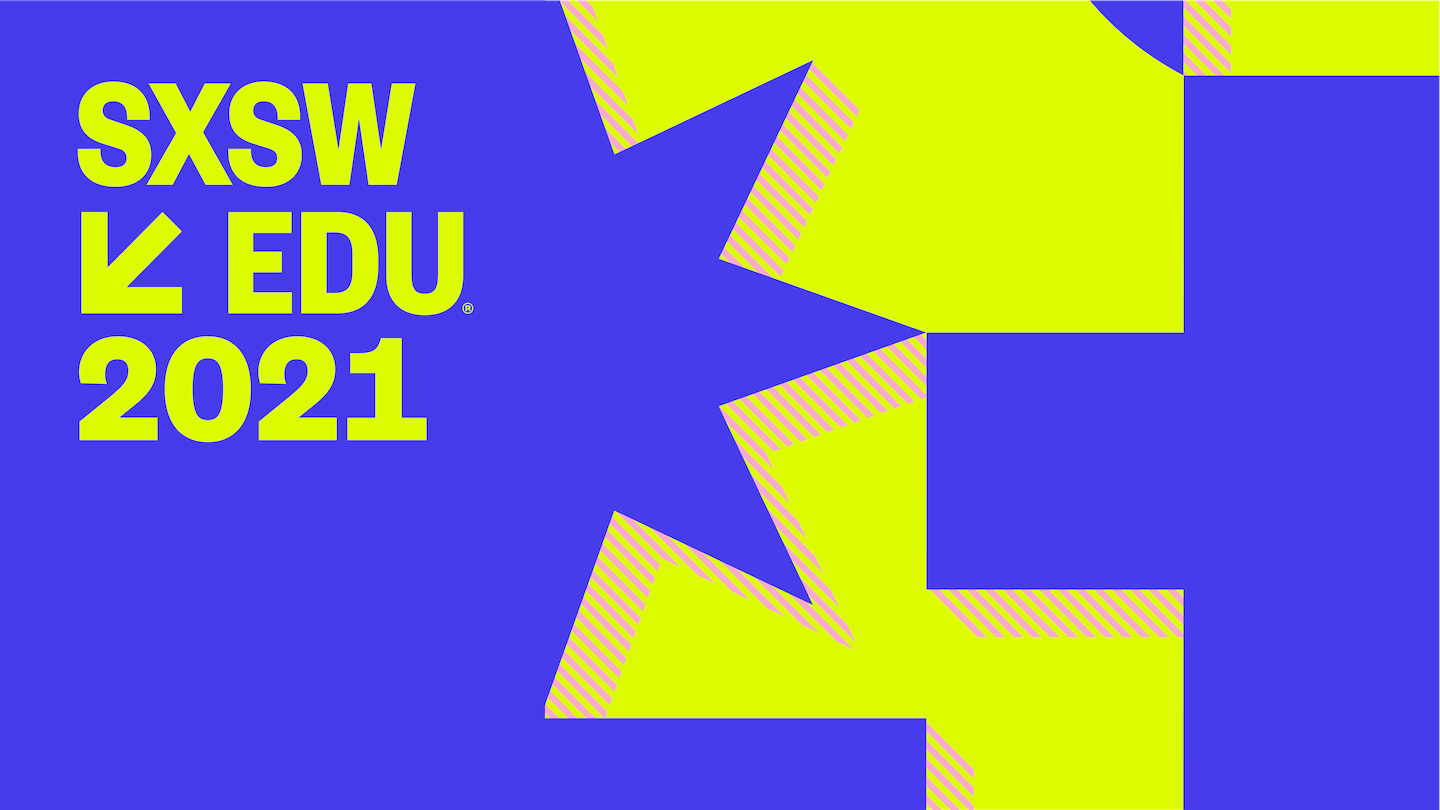 We're thrilled to announce that content from the SXSW EDU Online event will be rolled out weekly on the SXSW EDU YouTube channel. Mark your calendars for new videos every Wednesday through May 19.
The discussions held at this year's online convening inspired us as we go forward and address some of the most timely topics in education today.
Be sure to subscribe to the SXSW EDU YouTube channel for instant updates and check out the list of Keynote, Featured, and Talk videos being released each week below.
Wednesday, April 28:
Oprah Winfrey & Dr. Bruce Perry in Conversation Sir Ken Robinson: Looking Back, Looking Forward How Universities Can Power the Future of Work Launch Competition Paramount Story Wranglers: Processing Through Performance
Connecting T(w)eens in Virtual Communities Empowered Educators: Art & Race Talk Moms Stand Up: The Rising Voice of the Black Mother A New Vision for EdTech Accelerators Can We Design Bias Out of EdTech? It Gets Better with LGBTQ+ Youth Voices Black Women in the Academy: A Seat that Serves All Undocumented & Undeterred: Today's Dreamer Student Decolonize Textbooks: Racist & Sexist Curricula Beyond Blended: Crossing Borders to Transform Tech & Games to Empower Young Creative Changers School Lunch, Food Insecurity, & National Security United States of Trauma Why Teach Students About Zombies & Superheroes Outdoor Learning for EVERY School Getting Back to Work: Upskilling & Retooling Bias, Bias Everywhere: Toward Fairer Hiring
Wednesday, May 5:
Kimberly Bryant & Reshma Saujani in Conversation Connected in Class: A Starting Point & Close Up Cry Havoc Theater Company - Once Upon A Moon Everyone In!: Bridging Sectors to Tackle COVID-19 Revelations from Our Pandemic Pivots When Schools Mirror Communities The STEM Future Is Female 2.0 Leading & Empowering Learning Science & Remote Learning During COVID-19 From HBCU to PhD: Social Capital & Student Success Detroit Speaks: Reclaiming the Right to Literacy Student Speak: The Equity Reality COVID-19's Disruption to Education Journalism Tweens, Teens, & Public Media: The Missing Middle Students Deserve Privacy Too Powerful Education Policy: Learning to Leading Do Pods & Public Schools Have to Be at Odds? A New Roadmap for K-12 History & Civics Education DC's New Partnership to Raise College Graduation Mission: Impossible? Successes in Online Pre-K What Educators Can Learn from Athletes Back to School at Midlife
Wednesday, May 12:
Empathy in Equity: Author & Educator Creating Curricular Partnerships: Nine Muses Lab High School for Recording Arts - Creation Meets Vocation Tackling the Digital Divide The Future of Learning with Ozy Media & HMH Personalizing Reading: One Size Doesn't Fit All Next Gen EdTech: Exploring Tomorrow's Classroom Education Equity: Reengaging Students post COVID COVID Lessons: A New Era in Education Beyond Representation: Measures to Ensure Justice The Rather Prize: Innovative Ideas in TX Ed What 2021 Holds for Education Policy Education Policy & Equity in a Pandemic World Future of Work Starts with Caring for the Future Standing Out in Today's College Admissions Process Generation Unified: Guide to an Inclusive Mindset Will Robots Displace Workers of Color? Upskilling for the Future Multiple Future Paths: Expanding Youth Awareness Accepting That a Degree Is Not a Panacea
Wednesday, May 19:
Secretary Cardona & Dr. Tinisha Parker in Conversation Moderated by Connie Britton Educator Leadership for Equity & Justice Safeguarding Youth Mental Health Behind the Screen Building a Home-School Connection: Lessons Learned EduCast: Legacy Tech Is a Bridge to Broadband Align-Build-Context: The ABCs of Tech Inclusivity Fostering Antiracist Culture: Start at the Top Cost to Value: Higher Education's Next Big Shift? LGBTQ-Inclusive Curriculum Mandates: A Discussion A Trauma-Engaged, Culturally Responsive District More than a Subject: Civics, Teens, & Storytelling The 'Kids' Aren't Alright: Reinventing Higher Ed Offline & Left Behind: The Lost Generation Skills-based Hiring: Paradigm Shift for Educators Tectonic Mergers: Frictions in Music Education Zooming in on CS When You're All Zoom'd Out From COVID-19 to Social Justice: Meeting the Moment Mentorship: Pathways to Increase Black Tech Talent How Skills & LER Are Shattering the Glass Ceiling Female Leaders Who Are Closing the Opportunity Gap
Stay Connected
Sign up for SXSW EDU email updates, follow our social media channels – Twitter, Facebook, LinkedIn and Instagram and subscribe to the SXSW EDU YouTube channel.