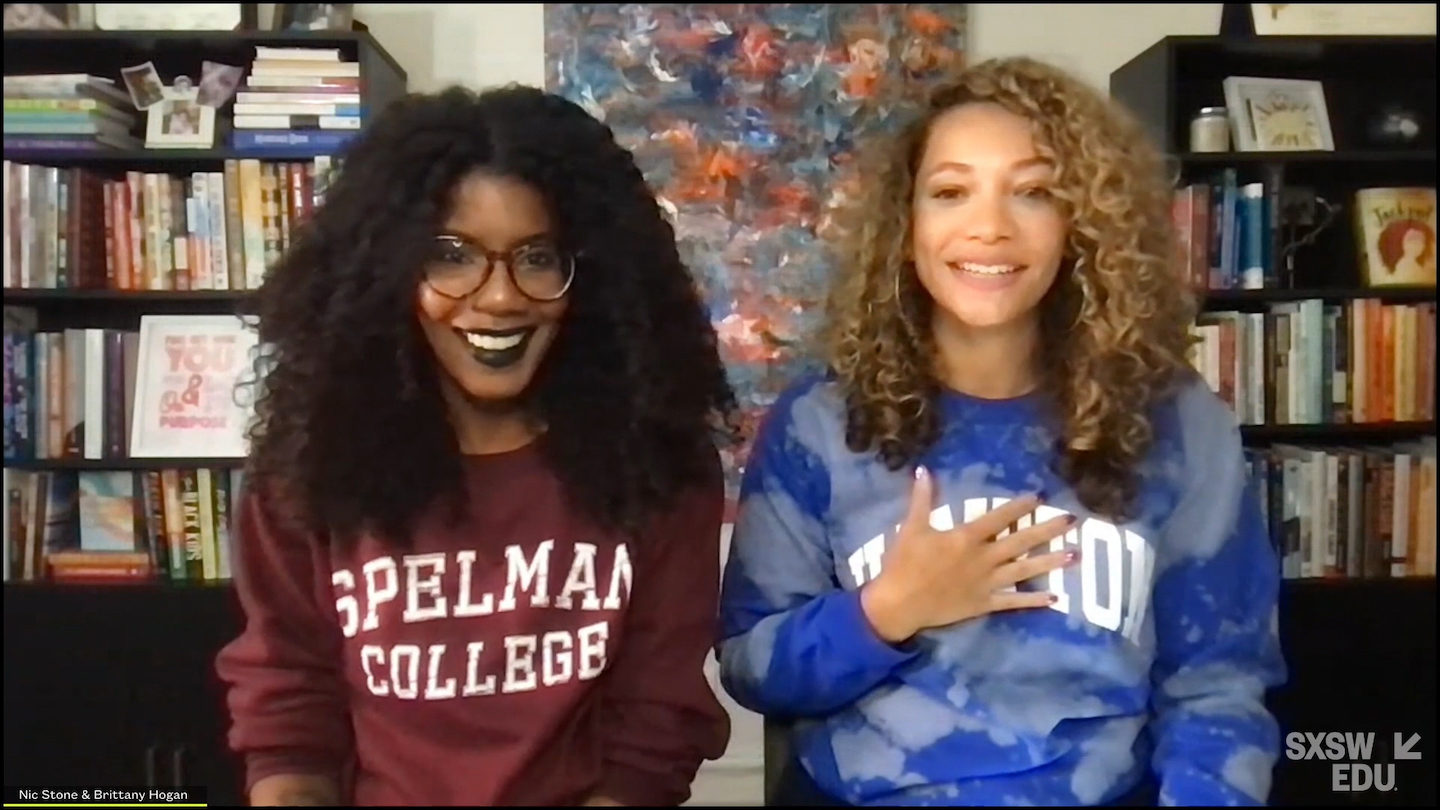 More great content from SXSW EDU Online has been released on YouTube! Watch the powerful Keynote conversation Empathy in Equity: Author & Educator with Nic Stone and Brittany Hogan on their love of literature, empathy, and equity and how these topics play a role in classrooms and schools.
Be sure to subscribe to the SXSW EDU YouTube channel and stay tuned for more videos each Wednesday through May 19.
Sessions Now Available
Empathy in Equity: Author & Educator Creating Curricular Partnerships: Nine Muses Lab High School for Recording Arts - Creation Meets Vocation Tackling the Digital Divide The Future of Learning with Ozy Media & HMH Personalizing Reading: One Size Doesn't Fit All Next Gen EdTech: Exploring Tomorrow's Classroom Education Equity: Reengaging Students post COVID COVID Lessons: A New Era in Education Beyond Representation: Measures to Ensure Justice The Rather Prize: Innovative Ideas in TX Ed What 2021 Holds for Education Policy Education Policy & Equity in a Pandemic World Future of Work Starts with Caring for the Future Standing Out in Today's College Admissions Process Generation Unified: Guide to an Inclusive Mindset Will Robots Displace Workers of Color? Upskilling for the Future Multiple Future Paths: Expanding Youth Awareness Accepting That a Degree Is Not a Panacea
Stay Connected
Sign up for SXSW EDU email updates, follow our social media channels – Twitter, Facebook, LinkedIn and Instagram and subscribe to the SXSW EDU YouTube channel.
Stay tuned for 2022 PanelPicker® and other participation opportunities opening this summer.