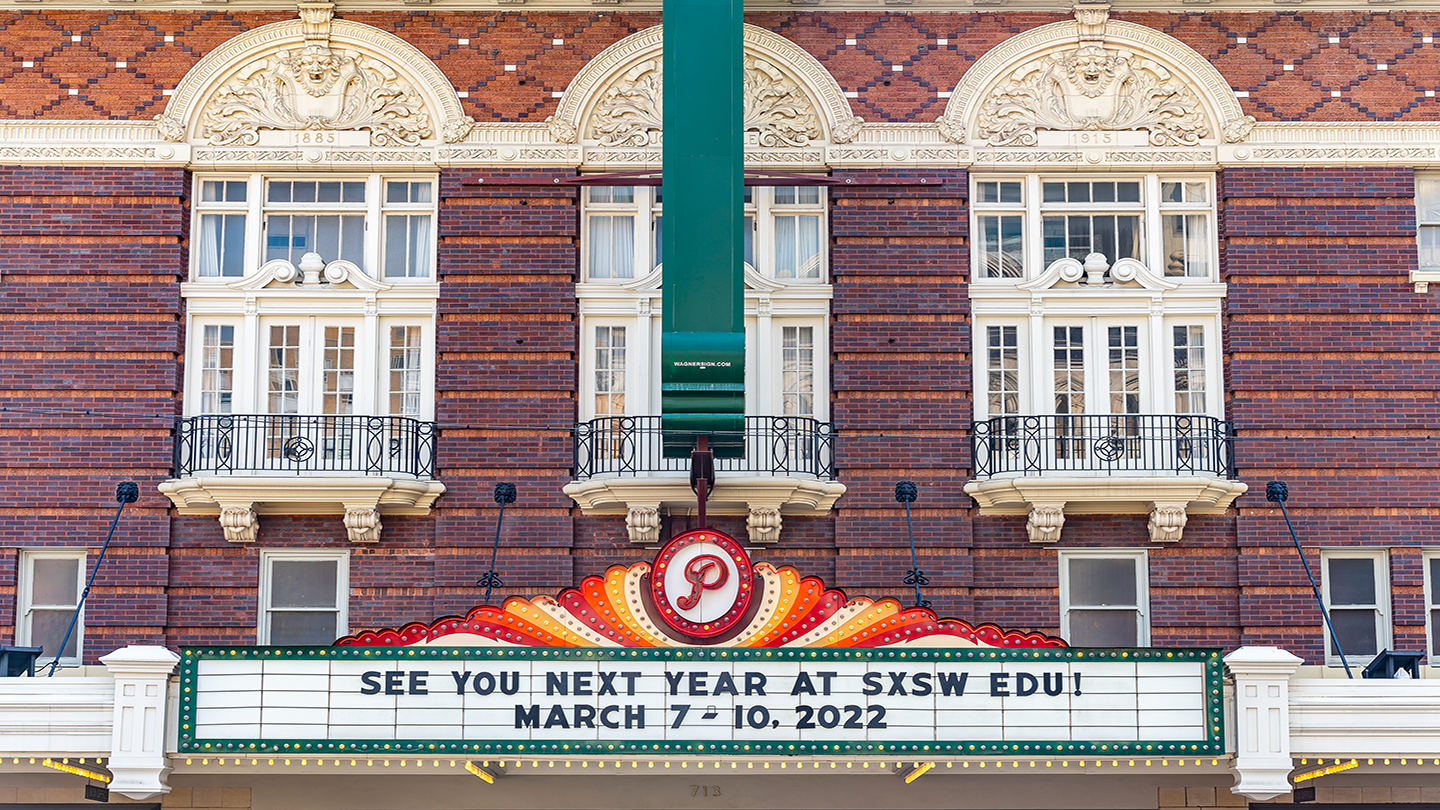 Wow, it's been an incredible week with the SXSW EDU community.
First and foremost, thank you for joining us for the first-ever fully virtual convening. We truly appreciate your support of the continuation of SXSW EDU. Secondly, we are happy to share next year's event dates and we hope you will join us March 7-10, 2022.
We are more than a year into the pandemic – and education, families, and student learning are fundamental to the issues faced in communities across the country. This week's program met the moment by bringing together thought leaders to connect, empower, and inspire.
Our hope is that the experience sparked renewed energy as we continue our work and look towards the future.
Oprah Winfrey & Dr. Bruce Perry's Conversation Brought Hope for Healing
.@Oprah: "So is it possible to heal from the damage that's been done this past year?"

Dr. @BDPerry: "It's going to take time. It is possible. Healing is always possible." #SXSWEDU pic.twitter.com/uAbKdVMDFA

— SXSW EDU (@SXSWEDU) March 9, 2021
Kimberly Bryant & Reshma Saujani Discussed Closing the Gender Gap in Tech
"You can't be what you can't see…"
"I still find myself counting the Zoom boxes to see who else looks like me…"
Powerful commentary on the need for representation across industries, but especially in tech and computer science. @GirlsWhoCode @BlackGirlsCode #SXSWEDU pic.twitter.com/AF8NFHY2jG

— Lena Darnay (@LenaDarnay) March 10, 2021
First Lady Dr. Jill Biden Shared a Special Message
Brittany Hogan & Nic Stone Spoke on the Importance of Empathy & Equity
"This is the biggest point that we want to make: empathy and equity are both about humanization, treating other people like humans, which then gives you the space to treat yourself like a human being." – Nic Stone (@getnicced) #SXSWEDU

— SXSW EDU (@SXSWEDU) March 11, 2021
Newly Appointed Secretary Cardona's Closing Message Inspired Us
"We're going to learn together, and we're going to grow together, but first we have to heal together." – Secretary Miguel Cardona (@SecCardona) #SXSWEDU

— SXSW EDU (@SXSWEDU) March 11, 2021
Stay Connected
Sign up for SXSW EDU email updates, check out the SXSW EDU News feed, and follow our social media channels – Twitter, Facebook, LinkedIn and Instagram.
SXSW EDU conference and performance content will be available on the SXSW EDU Online Platform and Connected TV apps through April 18.
SXSW EDU 2022 Paramount Marquee photo by Ann Alva Wieding