Kicking Off SXSW EDU 2022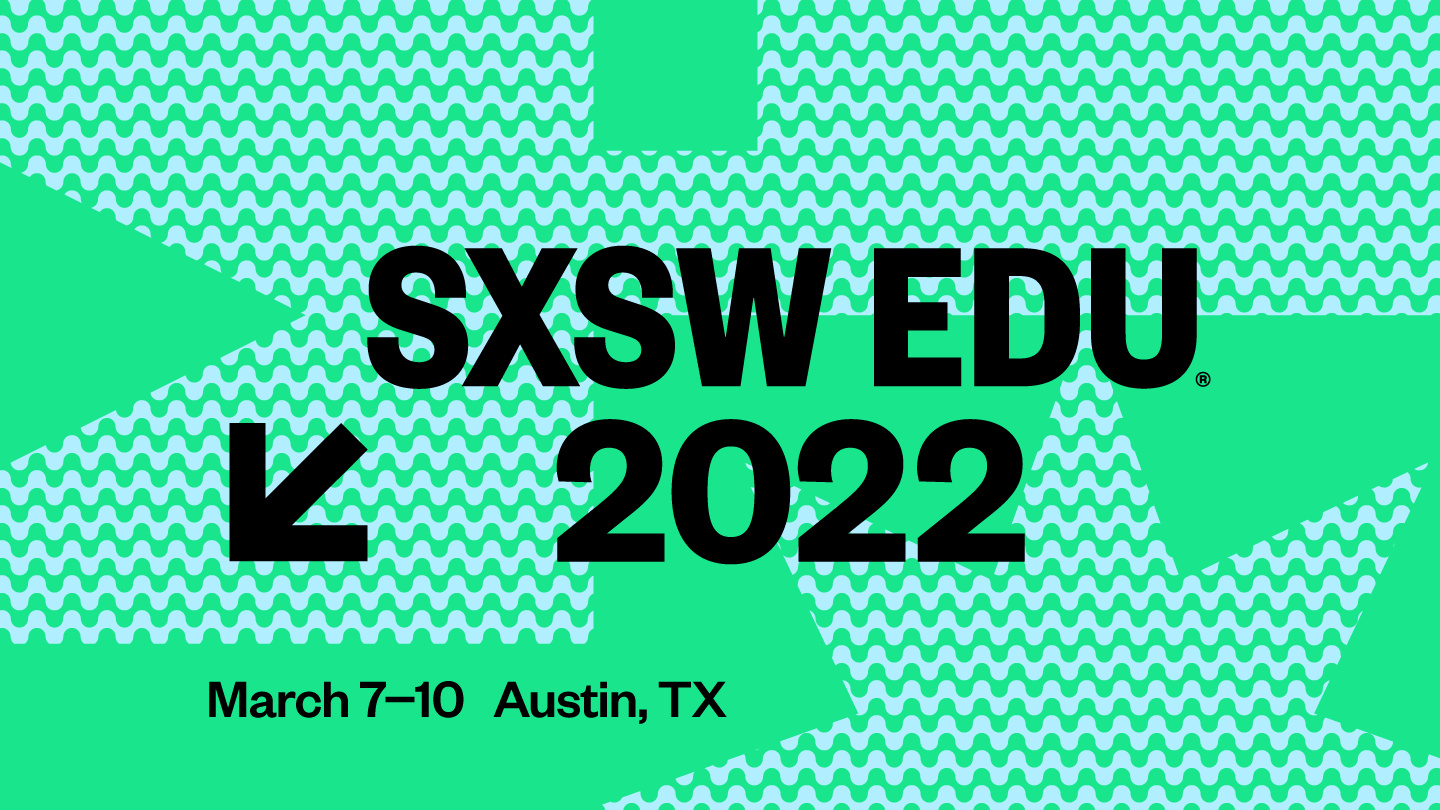 We're excited to kick off the 2022 season and finally reunite in Austin, Texas this coming March for SXSW EDU. After a long couple of years and incredibly challenging back-to-back school years, I'm looking forward to more uplifting times ahead. Whether you are joining us in person or from your home, this hybrid event will be a chance for interaction, inspiration and intersection.
For us here at SXSW EDU, it's truly been this amazing community that has powered us through the pandemic and motivated our pivot to the first-ever, all-virtual SXSW EDU Online this past March. I strongly encourage you to dive into the many sessions from the online event that are available on our Youtube channel. A few favorites include Nic Stone and Brittany Hogan on Empathy in Equity, How Universities Can Power the Future of Work, and of course Oprah Winfrey & Dr. Bruce Perry in Conversation.
As we enter the summer months, we once again find ourselves launching our next SXSW EDU Conference & Festival with a call to share your latest learnings, insights, and ideas that will carry us forward. While there's still much to be designed about next year's convening, I want to take a moment to share some of our initial framing for the event.
Tracks
For SXSW EDU Online, we took a simplified approach to our tracks given the unique nature of the event and enjoyed seeing new overlaps and connectedness to the content across communities. We are carrying this forward with a slightly expanded roster of 11 tracks ranging from Arts & Storytelling and Emerging Tech to Equity & Justice and Practice & Pedagogy.
Sector Focus
While convergence across educational sectors and communities is a hallmark of SXSW EDU, we know there is also great value in finding content specific to your work. New for this year we're launching a secondary track filter for content at the event enabling speakers to select the sector focus in addition to the track – Early Learning, K-12 Education, Higher Education, or Continuing Education.
Formats
Our initial programming formats again point to a more focused approach allowing for creativity to take the lead in the content at the event. We will have short-form solo voices in our Future20s, more robust discussions in our Talk sessions, and ample room for collaboration in our Workshops. We're also excited to host a Podcast Stage in 2022 for live podcast conversations in front of an audience at the event – something we programmed for 2020, but didn't fully realize due to the cancellation.
Networking
Opportunities for connection are an essential part of the experience that we are looking forward to building out for SXSW EDU this year. Lend your convening skills to the community by hosting a Meet Up (apply in PanelPicker) or serving as a Mentor, and know that there will be more networking opportunities to come.
Today marks the beginning of what is always an exciting journey to bring SXSW EDU into focus for March, 2022 in Austin. Now is the time to start pulling together your ideas as we get ready to launch PanelPicker, the Film application, and our Launch startup competition next week on June 29.
As always, I love connecting and hearing from all of you in the community, and I encourage you to reach out to me with any ideas at greg@sxswedu.com.
Register to attend starting late summer for SXSW EDU 2022!