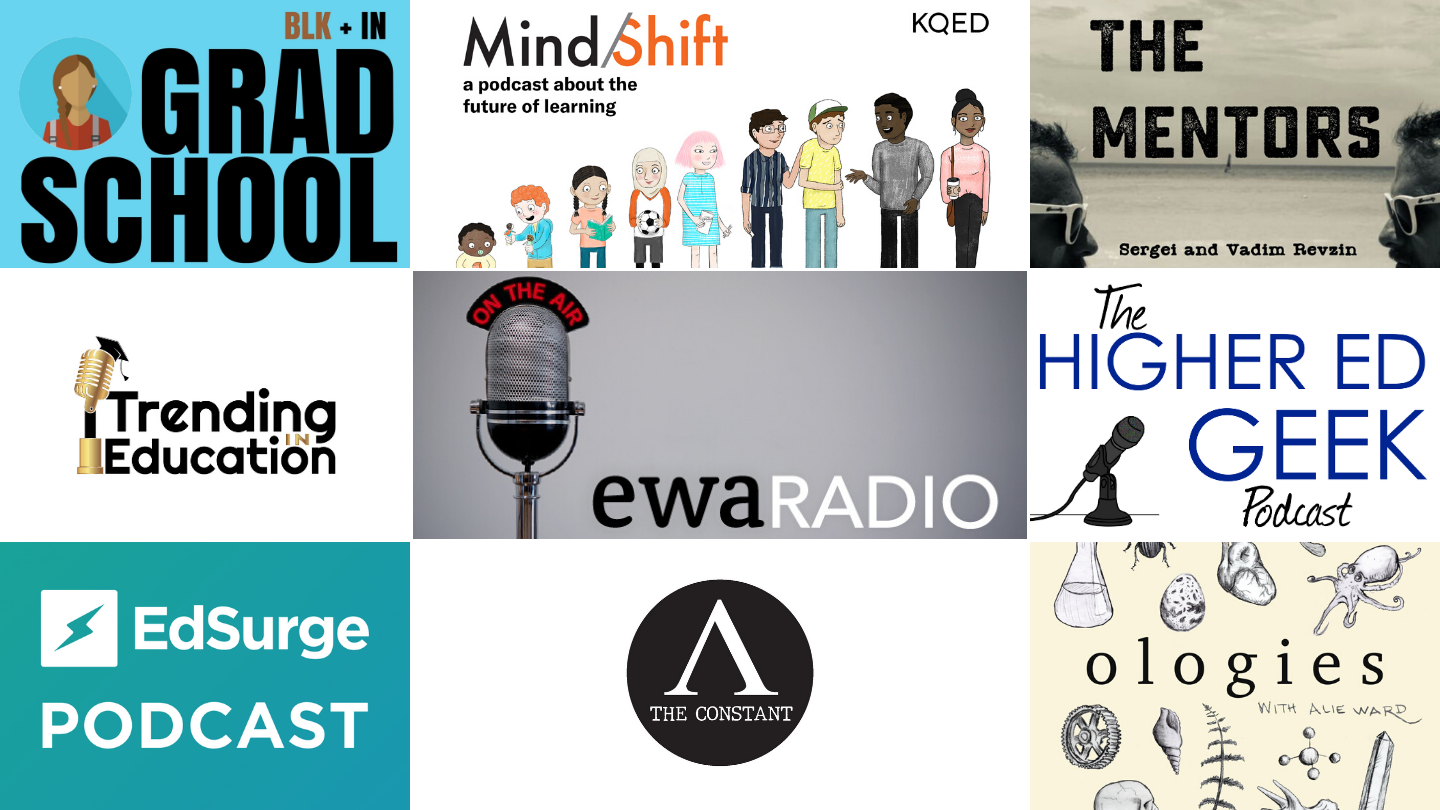 New for 2020, SXSW EDU will feature live podcast sessions throughout the week. These 60-minute conversations will showcase experts on wide-ranging issues in education. Each will be recorded in an intimate setting amongst the live audience at the event.
These conversations will bring a wide variety of experts and perspectives to SXSW EDU to discuss ideas impacting the learning landscape. Media voices include entrepreneur and Emmy-winning journalist, Carlos Watson to Lauren Camera, education reporter for U.S. News & World Report. Podcast host include Alie Ward, Daytime Emmy Award-winning science correspondent for CBS's "The Henry Ford's Innovation Nation with Mo Rocca," and host of "Did I Mention Invention?" on the CW.
Additionally, Wednesday the podcast stage will feature a panel with National Public Radio Reporter, Elissa Nadworny, and Executive Producer, Steven Drummond, on engaging students with a national podcast contest.
Monday, March 9
Tales from the Algorithmic Front Lines (EdSurge Podcast)
Podcasting Is Creating a Revolution in Education (Ministry of Ideas)
How Do You Build a Career in EdTech (The K-12 Engineering Education Podcast)
Monday: Project-Based Learning to Vocational Discovery (4 tha Air)
Tuesday, March 10
The Intersection of the Futures of Work & of Education (Work in Progress)
The Rise of Black Content Creators in Academia (Blk + in Grad School)
The 8 Black Hands
Unlocking Student Behavior Challenges (Mindshift)
What Are the Big Education Stories of 2020? (EWA Radio)
Wednesday, March 11
Take the Mic: Amplify & Engage with Storytelling
Ologies: Self-Help Science (Ologies)
The Future of Learning with OZY & HMH (The Future of X)
Trending in Education March Madness 2020 (Trending in Education)
Thursday, March 12
How Successful Entrepreneurs Learn New Skills (The Mentors)
Esports Goes to College (The Higher Ed Geek Podcast)
Lights & Shadows of American Life (The Constant)

Sign in to the SXSW EDU Schedule or App to start adding these podcasts to your schedule.
There's still time to lock in your plans for SXSW EDU, March 9-12, 2020. Register to attend to take part in all of this excitement and more!