Download the Official Mobile App for SXSW EDU 2020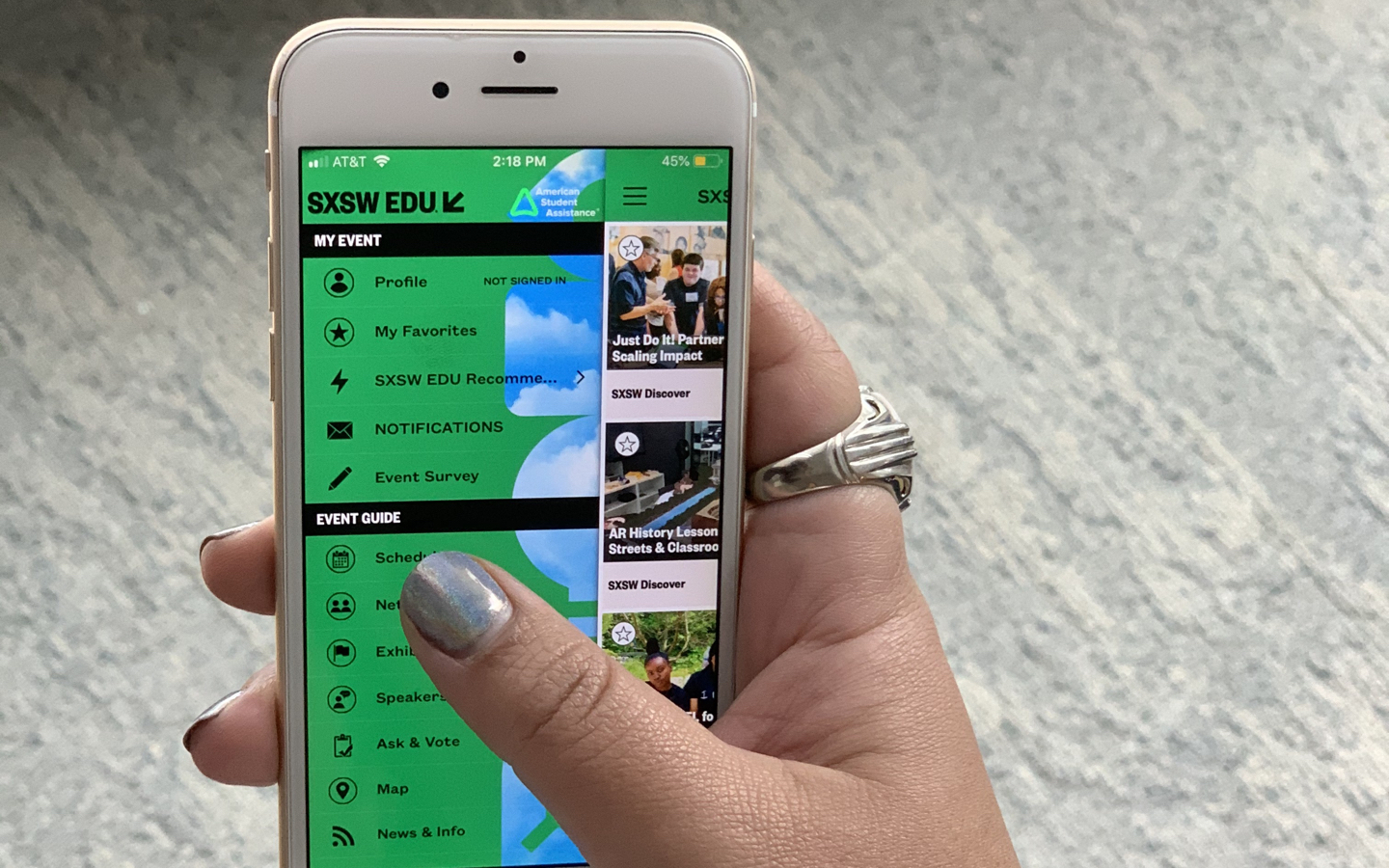 Get geared up for SXSW EDU with the 2020 official mobile app, presented by American Student Assistance. The SXSW EDU App is the tool for getting the most out of your experience attending the SXSW EDU Conference & Festival. Download the app to get started!
The app provides a suite of navigation and networking tools to help you access everything that the Conference & Festival offers. Plus, discover new sessions and events, get recommendations, and find your way around.
Discover - Browse through visual highlights to discover new sessions and events.
Schedule by Day - Filter sessions and events by day as well as format and tags.
Recommends - Recieve personalized event recommendations based on variety of factors, including other events you favorite, time, location, and popularity.
Directory - Access the registrant directory in order to connect with other attendees.
Attendee Match - Build your profile and receive custom attendee matches.
Ask & Vote - Interact with speakers during sessions by asking questions and participating in live polls.
Rate Sessions - Provide feedback on the sessions and events that you attend.
Event Status - Helps you to check the current status of a room or a venue's remaining capacity.
Download the 2020 mobile app for SXSW EDU on iOS or Android today to start using these features and more!