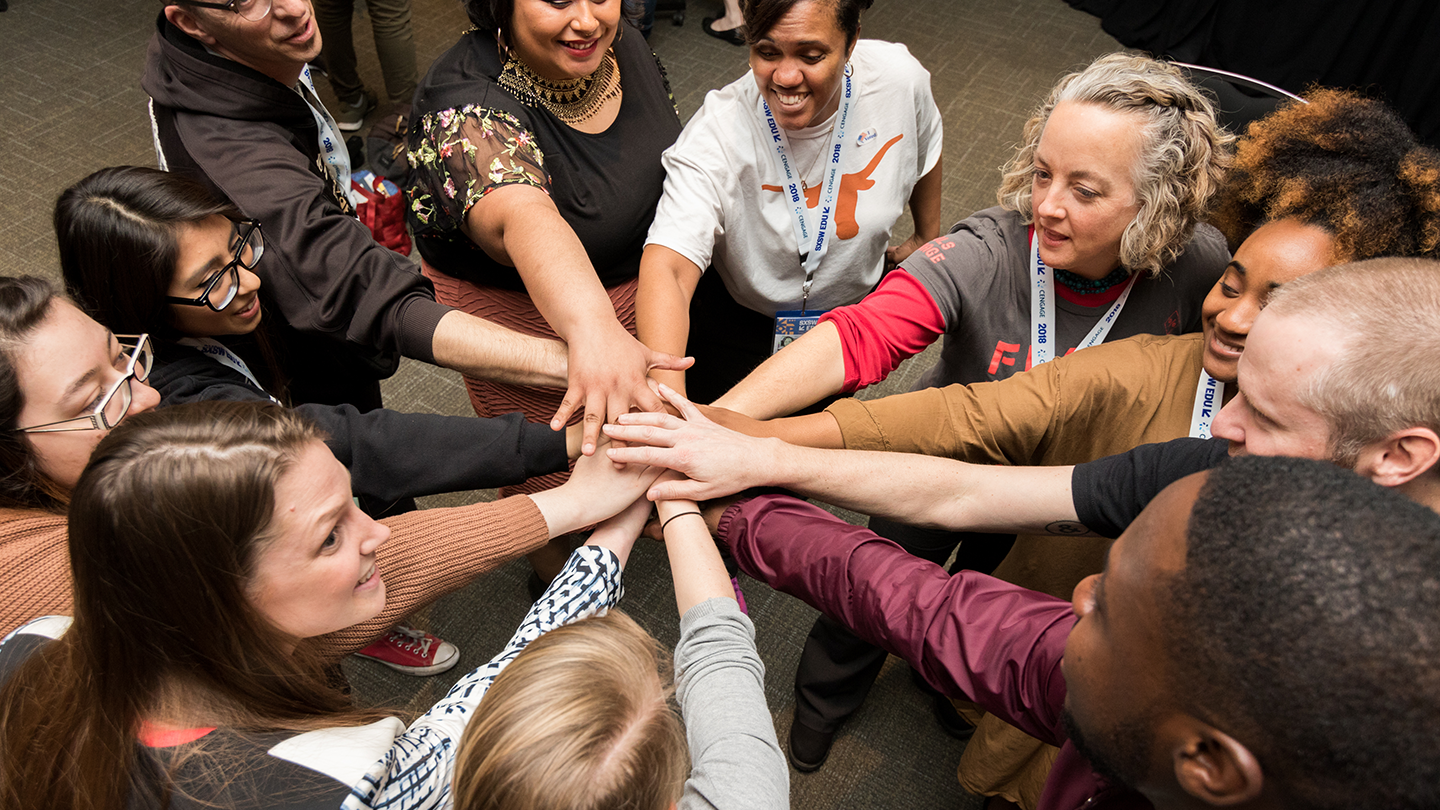 Last year, Austin ISD's Technology Integration team attended SXSW EDU.
As we look forward to the upcoming SXSW EDU and all of the benefits of attending with a team--we asked Erin to reflect on the team building experiences gained from last year, as well as what they are looking forward to at the 2020 event.
Q. How did the connection with Highlander Institute at SXSW EDU positively impact your team?
Last year, SXSW EDU facilitated a unique learning opportunity for Austin ISD. We had the opportunity to attend a session designed just for us, led by Shawn Rubin of the Highlander Institute.
We had the opportunity to bring together our Technology Design Team, some teachers, and some administrators to imagine possibilities around school change grounded in equity and sound pedagogical shifts. Conversations that started in the session at SXSW EDU anchored conversations in a common framework in the months to follow. In preparation for the experience at SXSW EDU, we engaged in a multi-departmental book study of Pathways to Personalization which allowed our-face-to-face session to accelerate our learning.
Q. What were the benefits of your team's training with Shawn Rubin around Pathways to Personalization?
We stumbled across the Highlander Institute online and the frameworks, resources, and priority practices made a lot of sense to us. They very much matched our understanding of the types of student experiences we wanted to see increase in our district, and particularly through the use of technology. They influenced the design of our own approach to blended and personalized learning in Austin ISD, and several of our team attended their Blended and Personalized Learning Conference in Rhode Island.
We cemented our own understanding of what a strategic approach to school change might look like. We realized that we wanted to have a strategic partner that would partner with us to actualize a school change process while simultaneously growing our own skillset to facilitate that process.
Q. Why was it important to attend SXSW EDU as a team?
Attending SXSW EDU is always a priority for our team. We feel so fortunate that this conference takes place in our backyard.
The emphasis on innovation, collaboration, and best practices in education are priorities we share with the organizers.
By attending as a team, we can strategically attend different sessions, create collaborative notes and get a true sense of the breadth of the conference. We always bring our learning back home through some sharing protocols to discuss what we took away and what challenged our thinking.
Q. What were some memorable team building or team bonding opportunities at SXSW EDU 2019?
The networking in sessions and between sessions with educators from around the country and beyond provide some of the most impactful learning for our team. We are a team that learns and works together a LOT, so SXSW EDU provides an additional platform for us to really challenge our own thinking, see things from other perspectives, and many times confirm our pathway forward.
Q. What are you and your team looking forward to most at SXSW EDU 2020?
Our team is four years young, and we have learned a lot about what it means to have a vision that anchors practice and innovation in the campus community context and student experience. We are drawn to experiences in our learning that honor design thinking and systems thinking, that provide models of what kinds of adult learning we should emulate, and what student experiences we should aspire to achieve. We look to SXSW EDU to provide doors and windows into these kinds of experiences that are happening elsewhere, in one place!
For more information on bringing your team to SXSW EDU visit our group registration page.
SXSW EDU 2018 photo by Steven Snow.