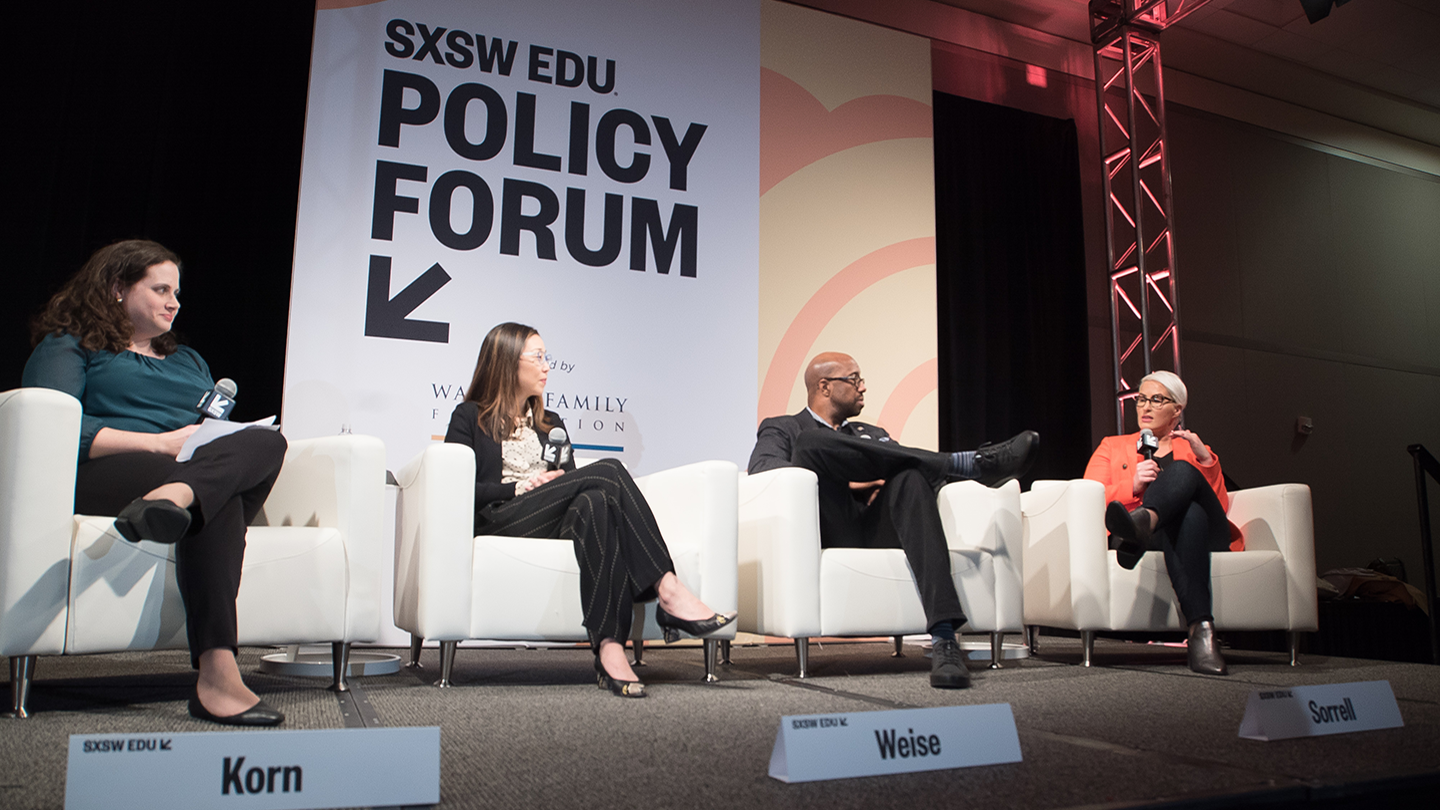 You can't talk education if you don't talk policy. From teacher pay to student debt, curriculum to edtech, issues in education are inextricably tied to state and federal policy. This symbiosis has long been the focus of our Policy Forums, but this year SXSW EDU has introduced the Policy & Civic Engagement track to further amplify these critical conversations in our program. With the 2020 election on the horizon, students, educators, and policy makers are evaluating where education stands on the campaign trail.
In our Policy Forum session 20 Policy Issues, 50 States: What's Ahead for 2020, state education policy experts will take a look at what issues hold sway in upcoming state races. While each state faces unique challenges and issues, these experts will map trends across state lines that may have broad impact on the national polls.
Policy experts are also considering how candidates will address one of the biggest issues facing college students: debt. We will hear from speakers on The Politics of Higher Education: Election 2020 how campaign platforms are addressing the needs of higher education, especially when it comes to affordability.
Policy makers aren't the only ones thinking about students' role in the election. In sessions like Building Public Will With Student Voice and How Gen Z is covering the 2020 Election, students will share how they are generating and leading conversations in their communities. Through these connections, students are forging their own paths toward civic engagement in this election cycle. Additionally, Election 2020: Experiential Learning & You will give teachers and professors active learning strategies to promote student interaction with the coming election. While teachers are fostering political engagement in their students, they too are heading to the polls. The Educator Vote: Why It Matters will discuss teacher voter turnout data and what it means for the 2020 election.
Determining how resources are distributed nationally and locally is an evergreen topic in education that will no doubt affect the role of education in the election. Analysts and educators are bracing for the impact the 2020 census will have on schools and will expound on how they are fighting for student representation in the Policy Forum session Devastating Impact of a 2020 Census Undercount. Locally, the Texas Education System is grappling with how to implement new policies. In Proclamation 2020: Texas Delivers Digital Equity, lawmakers and educators will consider how new funding and digital instruction requirements can promote equity across school districts.
It is clear that educators, policy makers, students, and activists have turned their attention to the election — making 2020 a critical year for policy discussions at SXSW EDU!
Join us at SXSW EDU, March 9-12 2020, to be a part of the conversation.
Photo by Kit Mcneil.