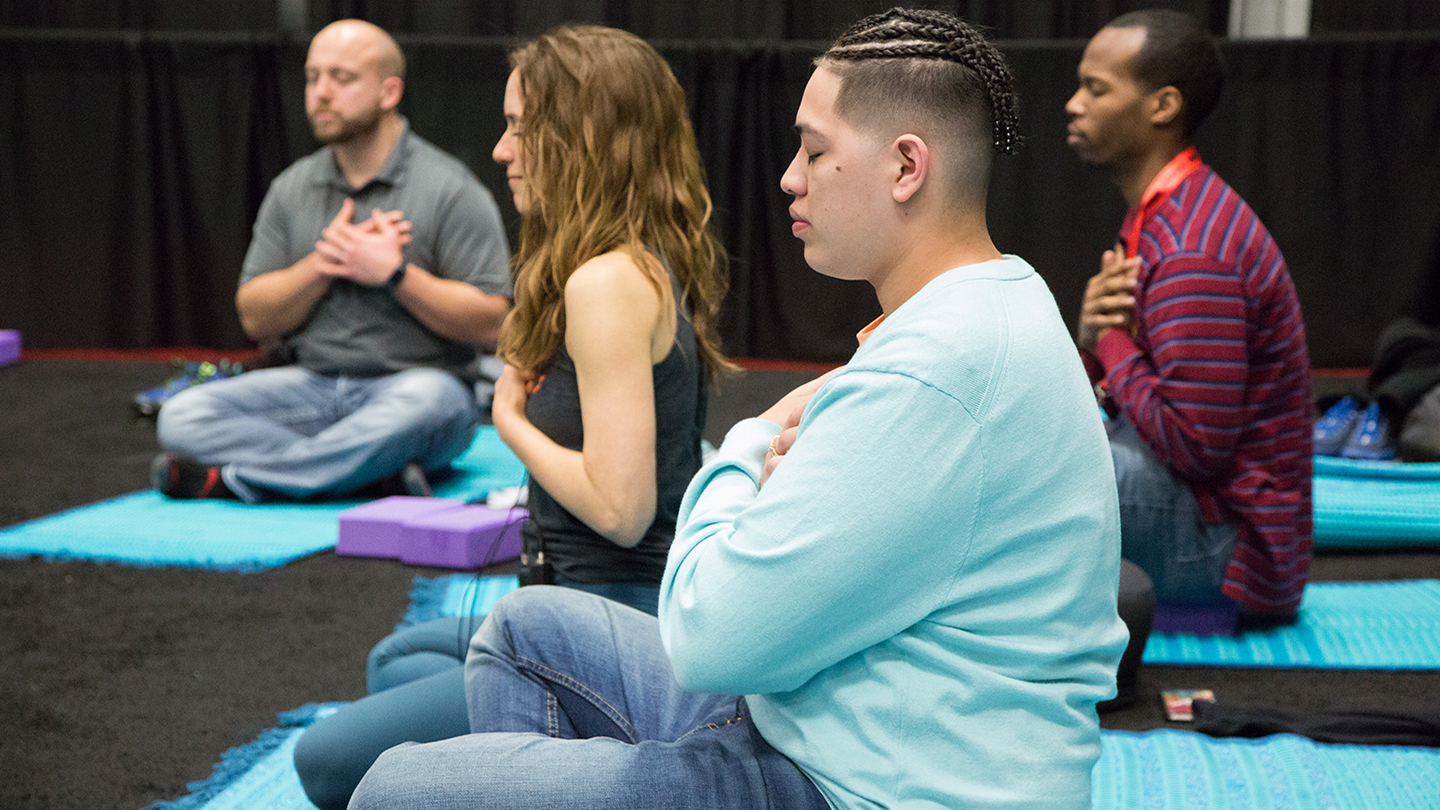 As we celebrate a decade of SXSW EDU in 2020, we are well positioned with a unique opportunity to reflect on the evolution and shifts in topics across the education landscape. With that said, over the years there has been a growing focus and development on educating the whole child — addressing the physical, social, mental, and emotional well-being.
Social and Emotional Learning (SEL) emerged years ago as a trending topic in education and at SXSW EDU. The shift we're now seeing is a more holistic approach that goes even beyond SEL. In support of this evolving conversation, we've renamed the formerly known SEL track to SEL & Wellness for 2020 to reflect the expanding initiatives in the education space addressing mental and physical wellness, trauma-informed practices, and health education.
The Future20 By Students for Students: Design for Mental Health with expert and assistant professor Hannah Park is a great example of these initiatives. This session will share the process and outcomes of design ideas by college students to promote mental wellness for their peers and even themselves.
Having the framework that involves understanding, recognizing, and responding to the effects of all types of trauma is one component that is necessary to teaching the whole child. Based on knowing that relationships are the foundation of resilience for young children, the workshop Relationships to Address Trauma in Early Learning will provide hands-on practice for building resilience through human connections.
The notion that physical space affects learning outcomes is widely known — and SXSW EDU celebrates those who are working to impact education's physical spaces through many avenues, one being the Learn by Design competition. However, not only are architects designing classrooms to cultivate better learning environments they are designing spaces that are helping students feel better. Hear from a panel of architects on the session Student Well-being Through Classroom Design where they'll be diving into design strategies that support the student's overall health and well-being, along with the research to support it.
Teaching has consistently been recognized as an incredibly high-stress career for a multitude of reasons so there's a growing need to not only support the students, but the teachers as well so that they can more effectively meet the needs of the students they serve. The workshop Teaching Teachers Self Care will provide the tools to support those who show up every day for their students. Additionally, the panel Saving Superman: Investing in Educator Self-Care will illuminate a public private partnership that has scaled strategies for stress reduction across schools, states, and the largest education systems.
Discover even more content exploring SEL & Wellness, health, and mental health in the SXSW EDU Schedule — and take part in this year's new Wellness Events. Stay tuned as more sessions are revealed leading up to the March event. Make plans to join your community at SXSW EDU 2020 by Friday, November 22 to save $165 off the walk-up rate.
SXSW EDU 2019 photo by Benedict Jones.