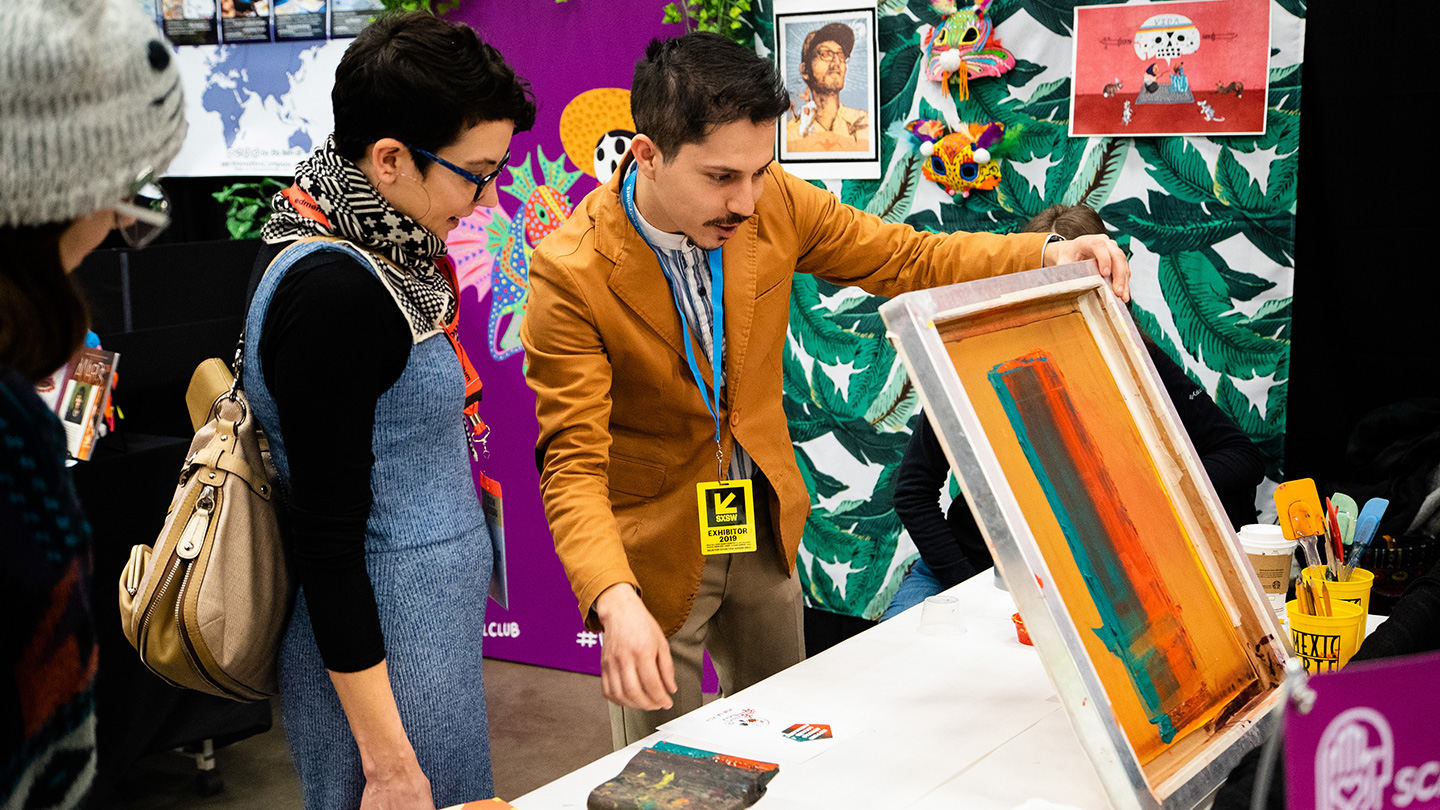 Showcase your organization by applying now through September 20, 2019 for a Playground display. The deadline has now been extended through this Sunday, September 22.
The Playgrounds of our youth can be remembered as a pivotal place for learning, using imagination, and exploring. Not to mention, they are simply good fun usually shared with friends, peers, and the community! SXSW EDU has created a place within the expo for activations reminiscent of childhood adventures -- the Playground.
Uniquely, the Playground merges edtech, arts, science, activism, and much more. In previous years, the Playground has been home to displays like Out Teach's live garden, Mexic-Arte's screen printing, and NOISE212's DJ booth.
You can expect high energy in the Playground with a focus on the art of learning and discussion. The mission of the Playground is to facilitate collaborative, meaningful engagement centered around education.
The displays showcased within the Playground are curated through a special selection process. If your organization is selected, there are many benefits including the interactive connections with attendees and other showcasing displays.
Get started on your application today!

Apply for a Playground Display

SXSW EDU 2019 Playground Photo by Kit McNeil.