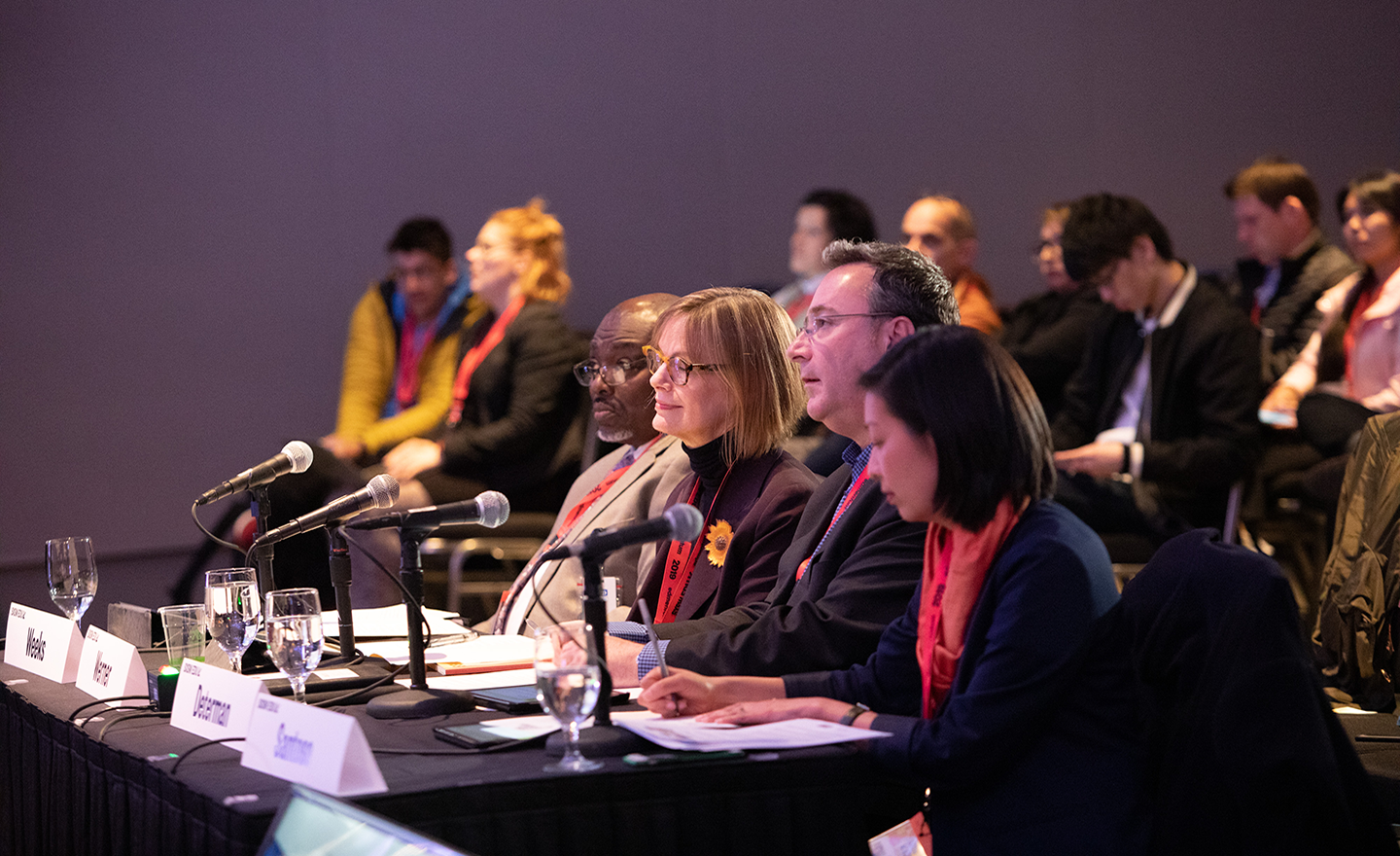 The campus, the classroom, the library, the museum, the park — these are a few of the countless places where we go to teach and learn. Each space requires thoughtfulness and intentionality when it comes to function and design.
Deadline to apply extended through Sunday, November 3 at 11:59pm PT.
SXSW EDU supports designers, architects, educators, and all who are working to impact education's physical spaces in order to improve learning outcomes. During the March event, innovative projects and creative design solutions are celebrated in the Learn By Design competition.
The event has hosted a variety of revolutionary projects from all aspects of the innovation spectrum. Some of our past participants have included the 2017 winner University of Utah, Lassonde Studios' five-story home for student entrepreneurs to "Live. Create. Launch." and the 2018 honorary winner D&F x Ghata's portable school campuses designed to reframe refugee education.
"The SXSW EDU Learn By Design competition provided an exceptional forum for showcasing our project to a broader community of like-minded peers working at the intersection of education, architecture, and digital media."
–Armando Manalo, 2019 Learn By Design finalist
Finalists are selected to present in front of a live audience and a panel of judges in Austin, TX. The experience gives finalists the opportunity to elevate their groundbreaking work and connect with industry experts. The winner will take home a prize along with recognition as the SXSW EDU 2020 Learn By Design winner.
Apply now through November 3, 2019 and showcase your design impact on education's physical spaces.
SXSW EDU 2019 Learn By Design Competition photo by Hans Watson.