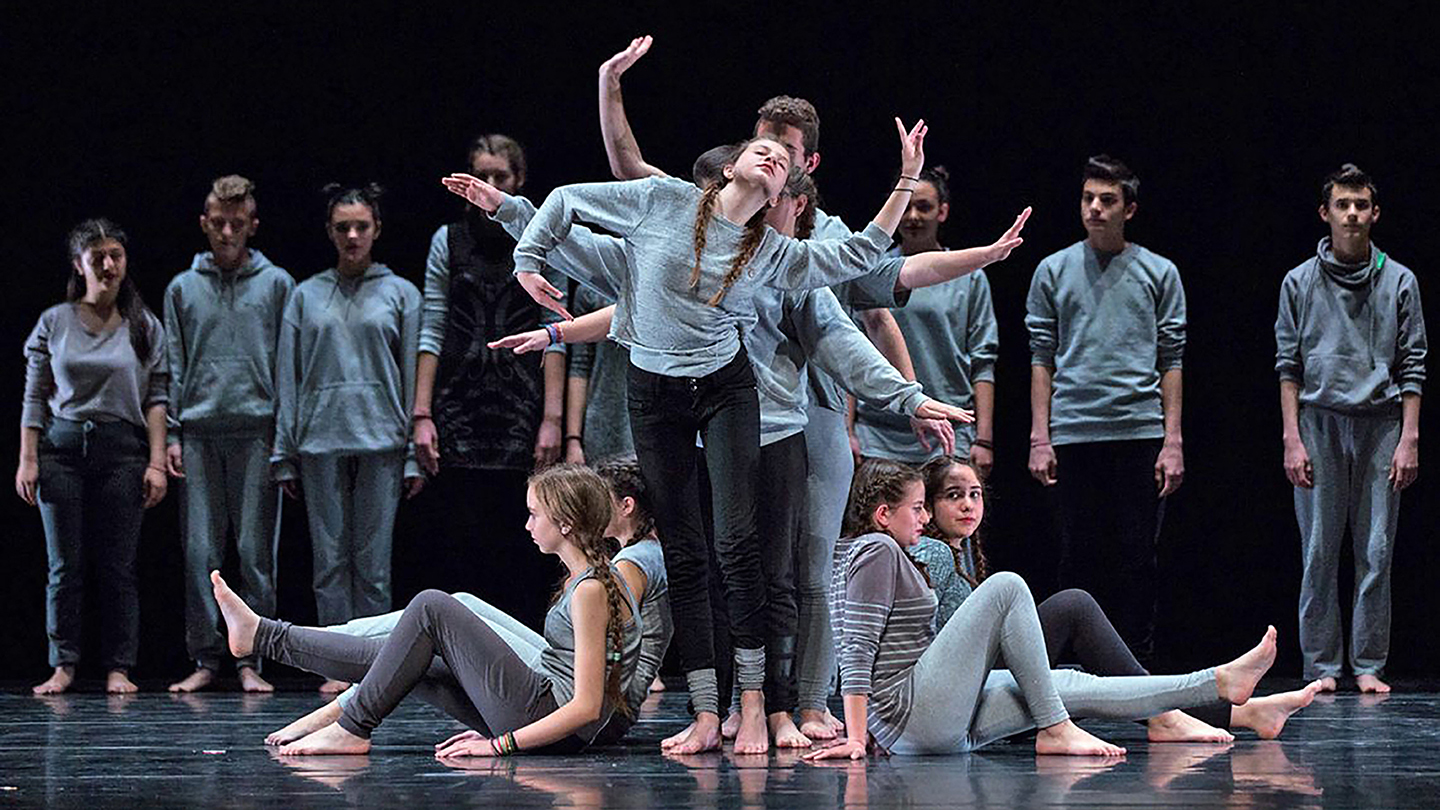 Announcing film screenings and initial performances for SXSW EDU 2019 including coming of age narrative from director Bo Burnham, Eighth Grade, the story of three Brooklyn seniors determined to get their entire class to college from director Juliane Dressner, Personal Statement, and Staged Reading: The Kennedy Center's Long Way Down based on the book by best-selling author Jason Reynolds and performance from the The Kennedy Center.
SXSW EDU offers attendees dynamic opportunities for professional growth and development throughout the March event. In addition to traditional sessions, the program features film screenings followed by Q&A discussions with the directors, producers, and cast, as well as performances showcasing the value of performing arts as a vehicle for deeper learning.
Film Screenings
From poignant narratives to documentaries focusing on all aspects of education, SXSW EDU celebrates the power of film to explore critical topics and issues impacting education with screenings and Q&A discussions. The film program is presented by the Special Olympics.
Follow the links below to the SXSW EDU schedule to learn more about each film and watch the trailers.
#MSDStrong Documentary – A collaborative documentary created by the students of WMSD-TV at Marjory Stoneman Douglas High School, as well as students and alumni from schools across the country, chronicling the rebuilding and healing process that began days after the February 14th shooting.
Eighth Grade – Thirteen-year-old Kayla endures the tidal wave of contemporary suburban adolescence as she makes her way through the last week of middle school—the end of her thus far disastrous eighth-grade year—before she begins high school.
Intelligent Lives – From award-winning filmmaker Dan Habib comes Intelligent Lives, a catalyst to transform the label of intellectual disability from a life sentence of isolation into a life of possibility for the most systematically segregated people in America.
Life, Animated – The inspirational story of Owen Suskind, a young man who was unable to speak as a child until he and his family discovered a unique way to communicate by immersing themselves in the world of classic Disney animated films.
Moving Stories – Six diverse dancers from an acclaimed New York dance company travel the world to work with at-risk youth, teaching them the tools of choreography so that they can tell their stories through dance.
Personal Statement – Three seniors at Brooklyn high schools are determined to get their entire classes to college, even though they aren't sure they are going to make it there themselves.
Roll Red Roll – A true-crime thriller that goes behind the headlines to uncover the deep-seated and social media-fueled "boys will be boys" culture at the root of high school sexual assault in America.
School in the Cloud – What is the future of education in a networked world? This revolutionary documentary tells the story of Indian professor and physicist Sugata Mitra's radical idea to use technology to help children learn for themselves.
Seats at the Table – A feature documentary film which depicts a unique college class that brings together university students with residents of a maximum-security juvenile correctional center through the study of classic works of Russian literature.
The R-Word – The R-Word is a feature-length documentary film about the word 'retarded.' This film confronts how, when, and why the r-word became so present in our culture, illustrates who this word impacts, and, ultimately, makes the case for why the conversation surrounding people with intellectual and developmental disabilities needs to change.
Unlikely – Set in the cities of Akron, Atlanta, Boston, and Los Angeles, five individuals failed by America's higher education system fight for a second chance at opportunity.
Performances
The performance series is thoughtfully curated to offer both a unique and entertaining educational experience to attendees. Performances take a variety of forms from theatrical groups to literacy development programs and music groups. Each performance is immediately followed by a workshop-style experience led by the performers and their associated organizations, offering a deeper understanding of the concepts and in many cases, activities that can be adopted for the classroom.
Make A Move: Bodies Creating Change – Throughout history young people have used the arts to create positive social change. This interactive performance and workshop will consider how to use the arts in education to create, to critically engage, and to make positive change within our world, our communities, and our own lives. Come join artist educators from the University of Texas at Austin in partnership with youth and adult leadership from Peace First as we make a move together towards a more just and equitable world.
From Page to Stage: Bringing Students' Stories to Life – The Paramount Story Wranglers, a troupe of professional teaching artists and performers teach creative writing to local third-grade students, and adapt their stories into a sketch comedy, musical, variety show. See how the Story Wranglers take those original narratives from page to stage in a performance of our favorite stories from the past school year. Afterward, join us in a hands-on workshop to experience our engaging approach to writing instruction that has been proven to ignite creativity, boost writing skills and increase self-efficacy in students across Austin ISD.
Staged Reading: The Kennedy Center's Long Way Down – Sixty seconds. Seven floors. One elevator. Fifteen-year-old Will's brother has just been shot, and Will is ready to follow "The Rules": 1) "No Crying." 2) "No Snitching." 3) "Get Revenge." Based on the book by best-selling author Jason Reynolds, this staged reading plunges into the potent minute Will contemplates retaliation. The post-performance discussion highlights the education team's audience engagement approaches for Long Way Down and their use in the theater and the classroom.
Transform the way you think about teaching and learning. Make your plans to attend SXSW EDU, March 4-7, 2019, today. Register through Friday, January 18, to save $100 off the walk-up rate.
Moving Stories film screening still, photo by Cornelia Ravenal.