Tips for Doing SXSW EDU Like a Local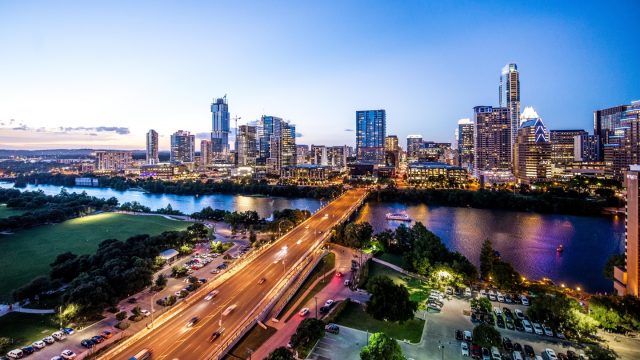 Although I'm not a native Austinite (those are very few and far between!), I have lived in Austin since 2004, and I remember the very first SXSW EDU. I've also been an Advisory Board member since the fall of 2014 -- and the one question I wish I would get asked is, "What's your insider advice for making the most of Austin while I'm here?"
I'm so glad you asked!
Here are 5 insider recommendations for getting the most out of SXSW EDU and Austin during the four days of the festival:
Get to Know Our Local Schools and Students
Visit Community Day on Wednesday, March 6th, a student-focused event at the SXSW EDU Expo that's free and open to the Austin public. Here's your chance to meet up with Austin's education community and see our students in action.
Find the Performances
You certainly know that SXSW EDU has a large variety of session formats, presentations, and activities. Did you also know that Austin is the live music capital of the world and host to many music festivals? SXSW EDU Performances are your chance to Keep Austin Weird, and learn about educational innovations through theatre, music, and other performances.
Fill Up to Keep Going
Many folks think of the Austin foodie scene as being synonymous with BBQ (brisket!) and Tex-Mex (do I hear breakfast tacos?). Not many visitors recognize our local, independent coffee industry is thriving too. SXSW EDU makes it easy to get to know Austin as a coffee town, especially if you schedule your networking meetings at the Coffee Breaks in the SXSW EDU Expo.
Enjoy Austin by Day
Not all SXSW EDU sessions are in the Austin Convention Center and across 4th Street at the Hilton Austin! If you don't limit yourself to those two buildings and venture out to workshops, performances, films, and other sessions held around the city, on the way you can catch some awesome views of the Texas State Capital, the famous Tower at The University of Texas at Austin, and the Colorado River!
See a Film or Two
SXSW EDU films present another perfect opportunity to explore. Attend a film, and get a bonus visit to our storied movie theaters. From the Alamo Drafthouse Ritz to the Stateside Theatre at the Paramount, SXSW EDU has screened films at some of Austin's most amazing and well-known theaters - and the filmmakers themselves are often on hand to answer your questions as part of the screening.
I'm so looking forward to seeing many of you next March during SXSW EDU and hosting you Deep in the Heart of Texas. While you're here, get to know Austin itself a bit, and be sure to enjoy the evening networking and happy hour events as well!
---
Guest blog post courtesy of
Sarojani S. Mohammed, Ph.D.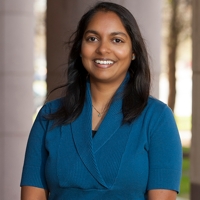 Partner, The Learning Accelerator
Saro believes that knowledge-hoarding is an injustice. She uses her quantitative research/evaluation skills to grow our evidence-base of equitable K-12 blended practices; author resources/blogs/chapters; review for/advise and found/serve on the board of social sector organizations (e.g., IES, UWATX, Capacity Catalyst.)
Austin photo by Carlos Delago. Sarojani S. Mohammed photo by Spencer Selvidge.