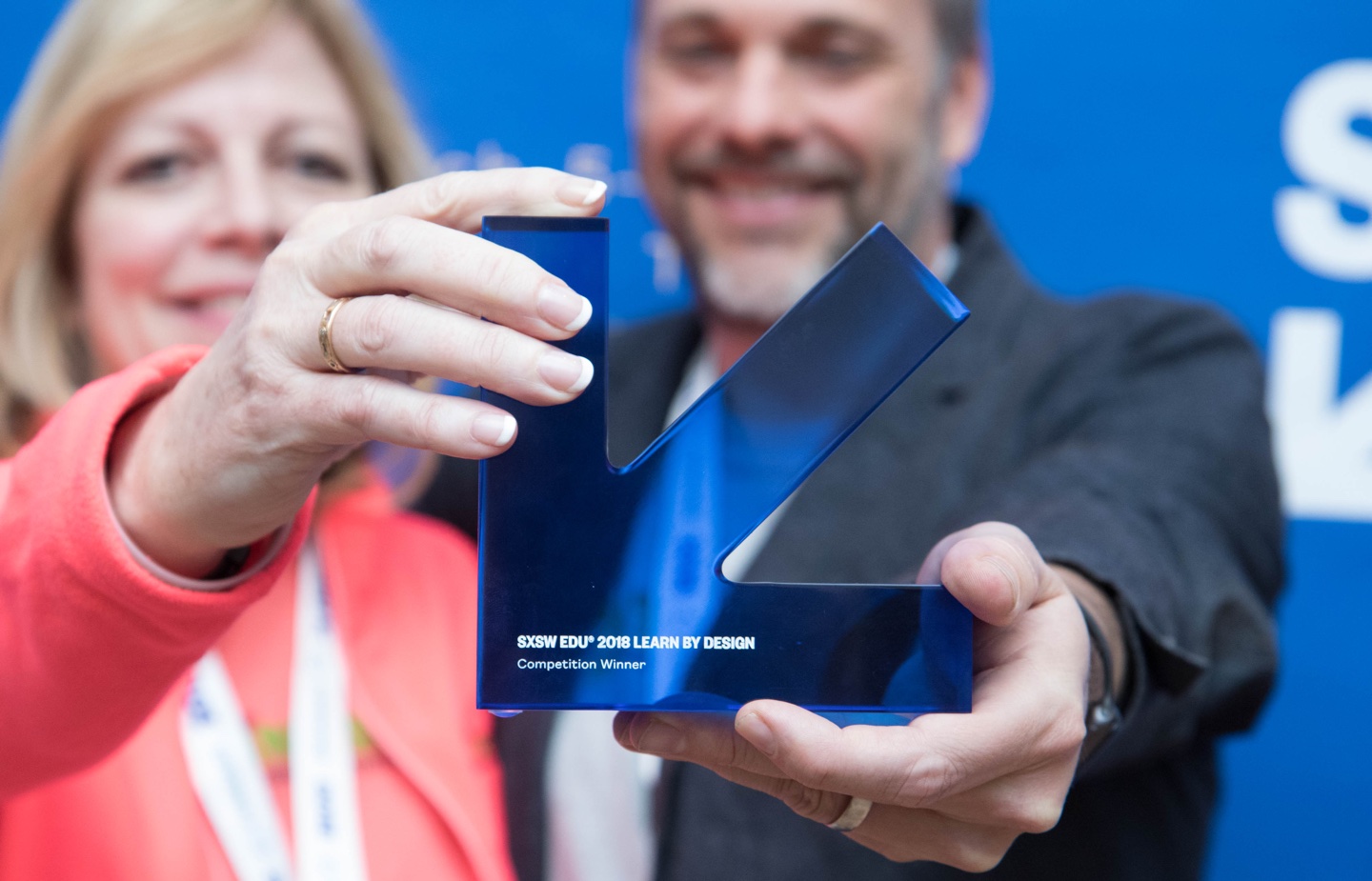 Pathfinder Kindergarten Center announced winner of the 2018 SXSW EDU Learn by Design competition. Following pitches from this year's 10 finalists, Pathfinder Kindergarten Center was named the winner at the awards ceremony presented by VS America.
Now in its second year, the Learn by Design competition celebrates the collaboration of designers and educators in the pursuit of creating groundbreaking physical learning environments.
This year's projects range from a Syrian refugee portable classroom to a renovated kindergarten in Japan to a next generation community college in Houston, Texas. The top 10 finalists are: Libraries of the Future – The Urban Learning Park • HEART Board Pyramid • D&F x Ghata • Pathfinder Kindergarten Center • Missouri Innovation Campus • Do Space • Summit Sierra • West Houston Institute • Outdoor Classroom for John Muir Middle School • KM Kindergarten and Nursery.
About Pathfinder Kindergarten Center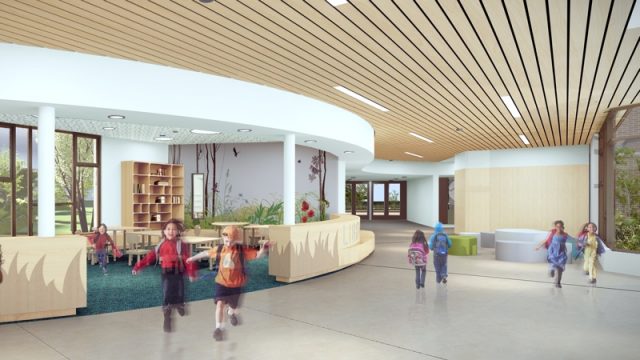 Pathfinder Kindergarten Center
Pathfinder Kindergarten Center in Washington is an innovative, next generational learning environment for 600 Kindergarten students under one roof. The custom design solution reduces time lost to transitions through push in specialists and decentralization of services.
Photo by Steven Snow.