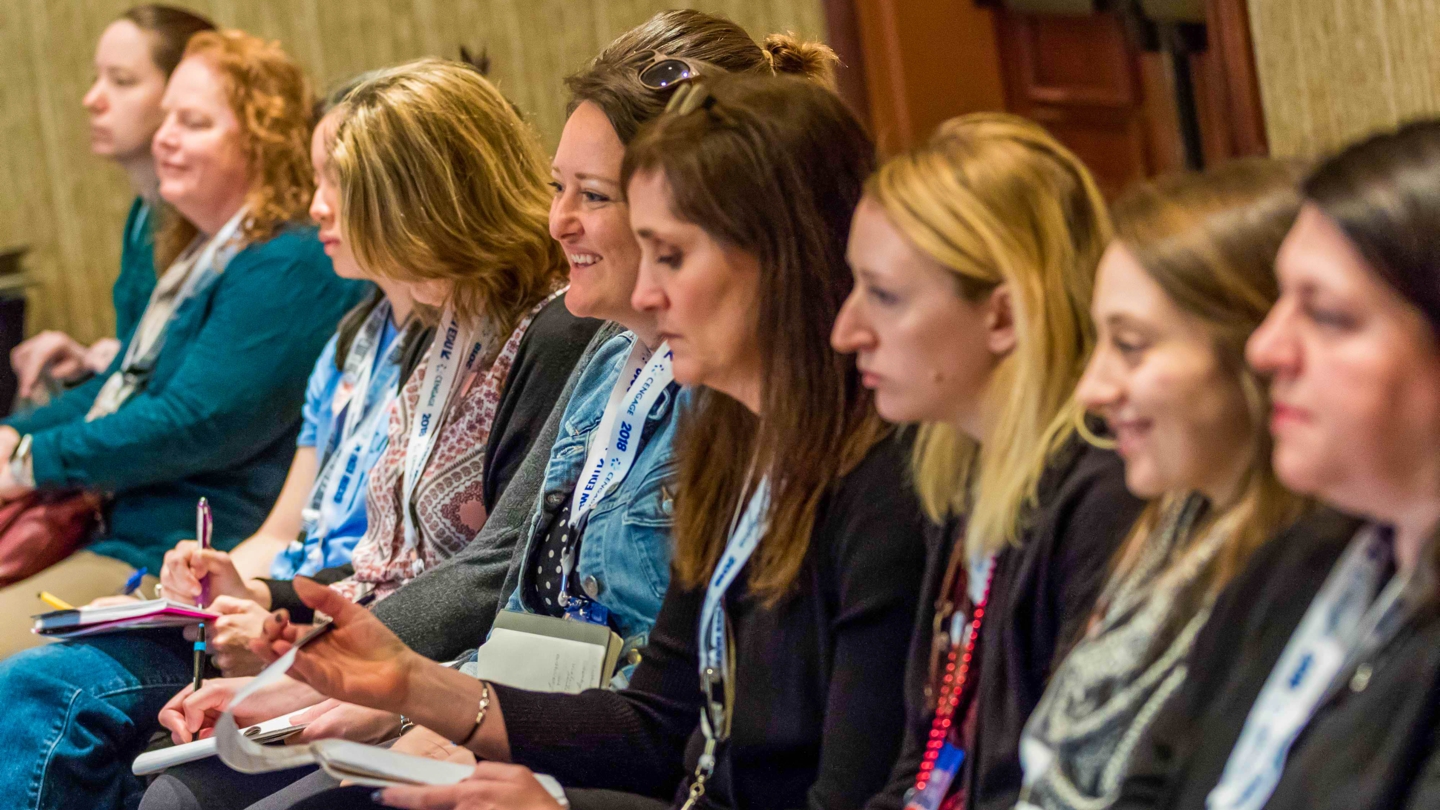 Shifts in the workplace continue to spark a lively conversation about the talent pipeline. Over the years, SXSW EDU has seen a rising focus on the widening skills gap alongside discussions from educators seeking to provide students with the right proficiencies and tools to succeed in the workforce of tomorrow.
There were 1,500 session ideas entered via PanelPicker for SXSW EDU 2019 by the community. As a crowd-sourced platform, PanelPicker provides a powerful pulse for what's top of mind in education. It's telling to see so much content surrounding the talent pipeline entered for consideration and ultimately selected as part of the program.
The discourse around developing a pipeline of talented youth often begins with purposeful curriculum design. Sessions like Teach the Nature of Science, Without Starting Over and STEMinist have an emphasis on curriculum that builds interest and equips students for fast-growing technical fields. At the same time, sessions like Next-Gen Ed for Artists & Creatives or Music Education & Employment: Bridging the Gap lean into curriculum design for creative career paths.
Taking a deeper dive into the work being done to bridge divides between classroom and career, sessions on employability & talent development focus on matching student skills with industry needs. Future-forward sessions such as Space Interns! Accessing NASA's World of Work and Machina sapiens: Intelligent Machines vs Humans challenge us to think differently about fostering talent for the jobs of tomorrow. There's also a powerful focus on inclusiveness threaded throughout employability & talent development sessions, such as:
The endpoint as we think about the talent pipeline ultimately stops when students move from classroom to career. Sessions such as First Jobs Matter: Innovating College to Career and From What Kids Know to Who Kids Know take a look at opening doors for students. While sessions like Micro-learning Innovation for Macro-success explore upskilling for continued success.
Make plans for SXSW EDU this March to explore curriculum design, talent development, careers, and more.
Photo by Steven Snow.