Don't Go It Alone: 5 Benefits to Attending Conferences with a Team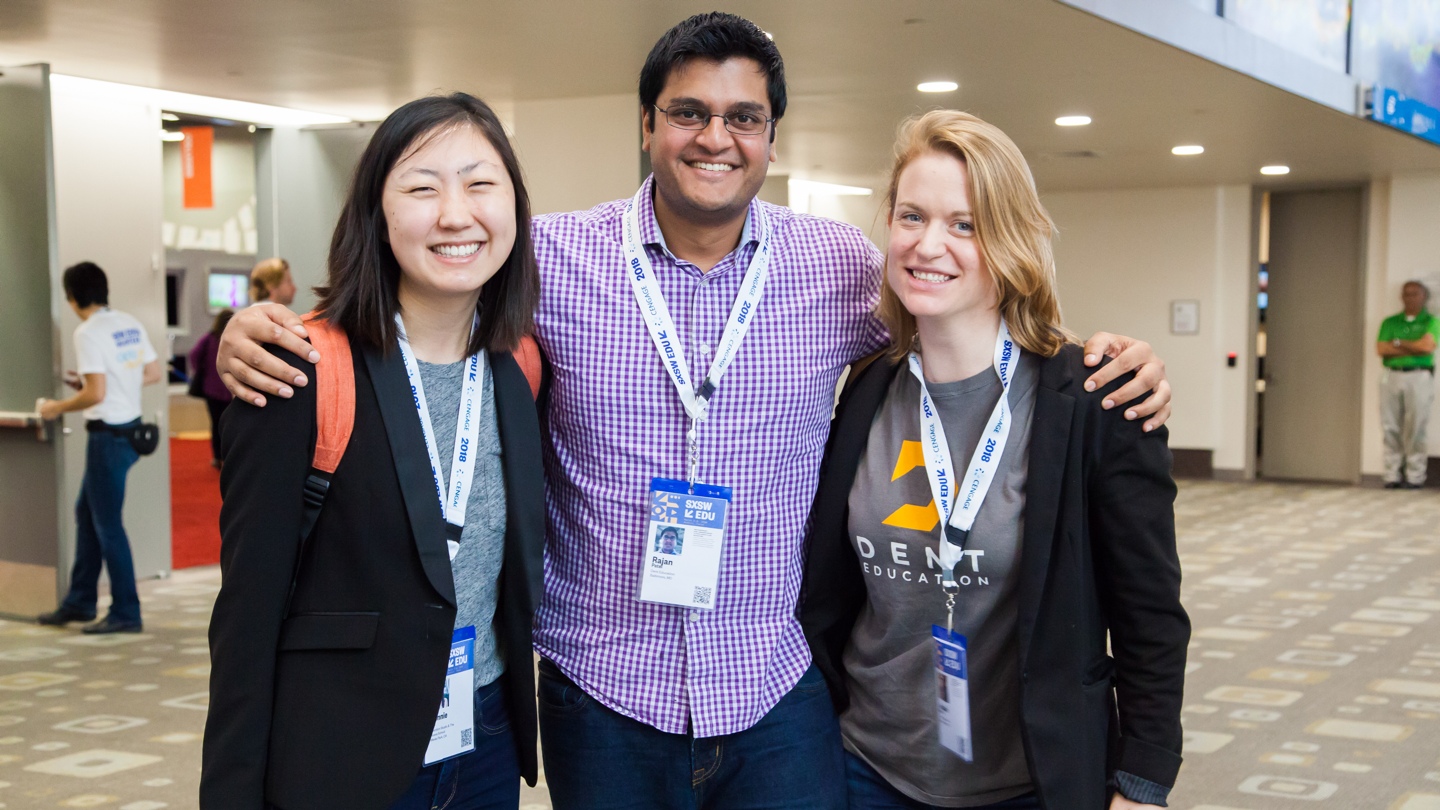 Professional development opportunities are an essential ingredient for many organizations when it comes to growth plans. Conferences often play a big role in these professional development efforts. In fact, close to 60% of last year's SXSW EDU attendees had their registration badge paid for by an employer.*
It's not uncommon for an organization to select one or two lucky employees to attend a conference each year but sending a larger group actually provides a lot of value.
Here are five benefits of attending conferences with a team.
1. Strengthens Company Culture and Fosters Team-Building
Attending a conference is a great way for organizations to nurture collaborative team-building and fortify company culture. Conference environments allow for more relaxed and natural interactions to occur, they also help inspire shared excitement and passion around work related topics.
2. Helps Solidify Learning and Professional Growth
Learning in a new space encourages growth that is otherwise unlikely to happen in an employee's everyday environment. Attending a conference is a powerful way to develop new skills, catch up on the latest trends, spark inspiration, rekindle passion, hear from experts, and more.
3. Enables Greater Knowledge Absorption
As a team, employees are able to talk about and plan around a strategy for the event. Having a larger group present at an event also allows individuals to take a 'divide and conquer' approach to the program, share notes, and explore resources that might be otherwise missed. It also encourages a dialog around the sessions, speakers, and topics that will likely lead to a greater overall understanding and appreciation for the content.
4. Social Support is Empowering
Lets face it, conferences can be intimidating, especially for younger staffers. Attending events in groups provides a level of comfort that ultimately will help empower individuals to make the most of their time. Mixing younger and tenured staff together also provides a unique opportunity for mentoring among teams.
5. Significantly Reduces Company Cost
Financially speaking, it often feels like an expensive proposition to send a large group of people to a conference. But in truth, sending a team will help cut professional development costs in the long run for organizations committed to providing annual opportunities for their employees. Think about it this way, traveling with a group to one event allows for shared lodging, transportation, and food costs. Additionally, many conferences will offer discounted registration rates for large groups.
Group Registration Rates for SXSW EDU 2018
Bring your team to SXSW EDU! Save $50 off each registration when purchasing five (5) registration badges or more. The group discount will be applied to the current registration rate, so make sure to buy early for the greatest savings for your team.
Purchase your registration or group registrations through Friday, February 15, to take advantage of the February discounted rate. Early registrants also get access to the best hotel rooms and rates in downtown Austin.
Photo by Debra Reyes.
*Data is based on the SXSW EDU 2018 post-conference survey.