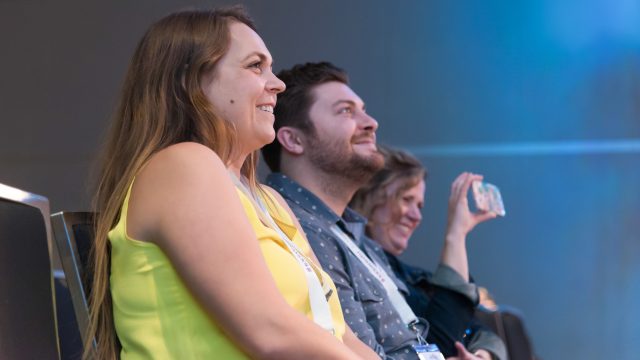 The PanelPicker process provides a compelling look into topics that are top of mind amongst the education community. With 1,443 session ideas received for SXSW EDU this year, the past few weeks have provided an exciting opportunity for our team, alongside the community and the Advisory Board, to dive deeper into what was submitted and unearth some of the trends.
With this in mind, there's a lot in PanelPicker that touches on what is trending for the future of work and employability. What does the future of work hold; what major shifts are informing educating, training and hiring; and what social and technological factors are driving forces. Here's a quick look at this through the lens of PanelPicker:
At a high level, we continue to see a significant increase in submissions for the Employability track, which was first introduced for the 2017 Conference & Festival. During last year's PanelPicker process, Employability ranked at number 8 in terms ideas submitted for the track. Whereas this year, we saw Employability climb to the 4th most popular track, making up roughly 6% of this year's PanelPicker submissions. Meanwhile, the Business, Informal Eduction and Continuing Education tracks trailed with a high number of submissions as well.
There's a number of words that peak in high frequencies for example, the phrase "skills gap" is included in 246 session proposals for SXSW EDU. Here are a few other related terms and phrases that pop up:
81 proposals include the phrase "career pathways"
225 proposals include the phrase "hiring practices"
6 proposals include the word "automation"
47 proposals include the word "workforce" (often in combination with "development" or "training")
148 proposals include the phrase "diversity and inclusion"
18 proposals include the word "recruiting"
The terms and phrases listed above appear in the SXSW EDU PanelPicker proposals through search by title, description, tags and speakers.
Revisiting How We Prepare Students for Jobs through Higher Education
It comes as no surprise that higher education is often a focal point in many of the PanelPicker proposals exploring these topics. Universities and higher ed institutions play a significant role in preparing students for the workplace but the way they go about doing so continues to evolve. Particularly as we start to think about technological shifts like smart machines and automation, the jobs themselves are changing.
Transitioning Millennials and Generation Z into the Workplace
As more millennials and centennials transition into full time roles, there's a whole new set of considerations. Social, political and technological trends are impacting hiring practices, company culture and workplace priorities.
More Interest in Online Learning and Continued Education Training
Throughout the above mentioned tracks, we're seeing a continued interest in untraditional learning opportunities for students. This includes everything from online courses to technical training programs like coding academies.
Discover More
PanelPicker community voting has concluded but you can still browse through all of the ideas submitted for SXSW EDU 2018. Login to panelpicker.sxsw.com or create an account to continuing exploring trends.
Register to Attend Before September 8 to Save Big
Registration and housing for SXSW EDU 2018 are now open. Early birds get the lowest rate on registration and the best selection of downtown hotels.
SXSW EDU 2017 attendees during Story Wranglers performance. Photo by Anthony Mireles.