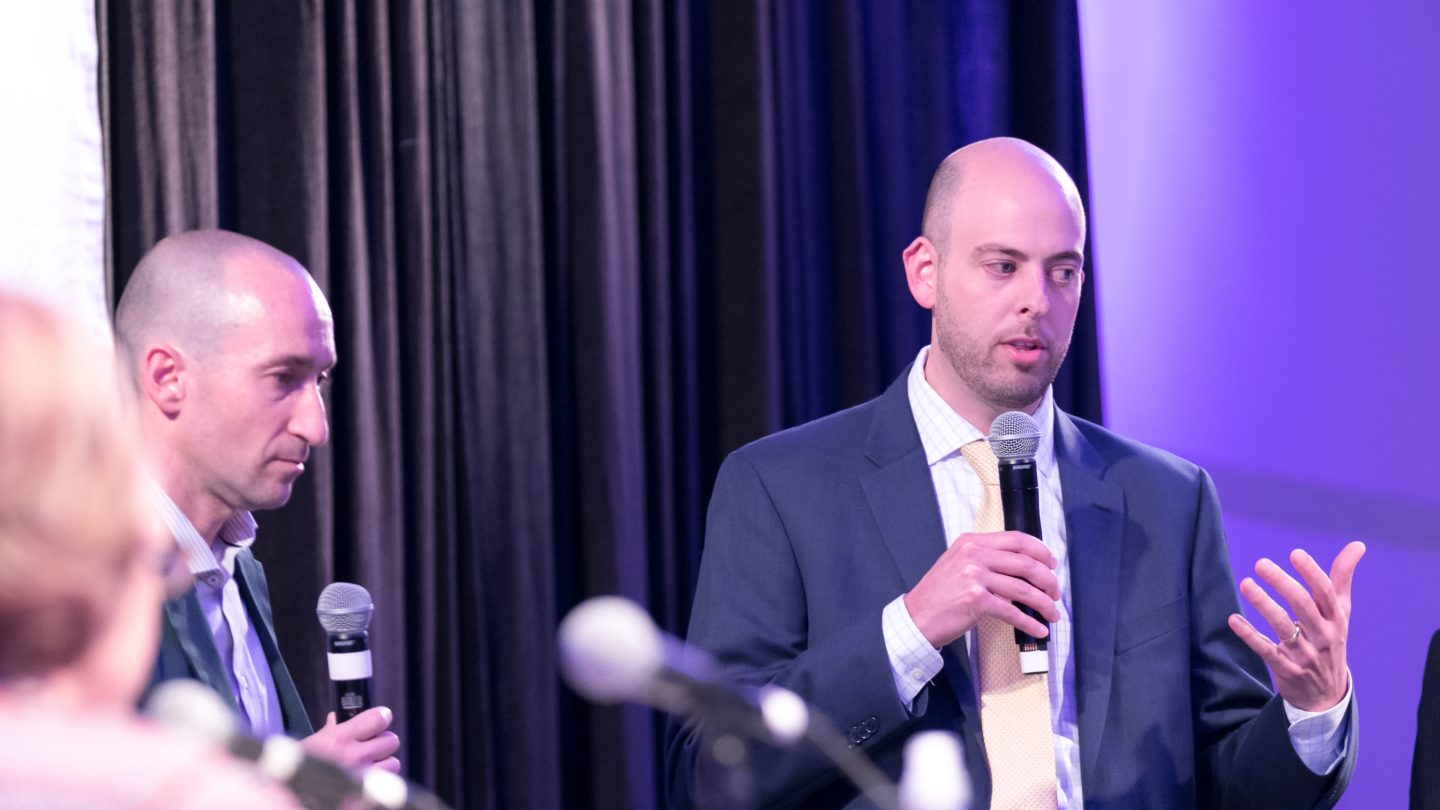 The Learn by Design competition celebrates the intersection of education and design thinking. We believe effective learning spaces can foster innovation, collaboration and creativity in students.
For the 2018 competition, the categories have been updated to include Higher Ed, PreK-12, Informal Learning and Conceptual.
Higher Ed: Universities, colleges, community colleges, professional learning centers, etc.
PreK-12: Early learning, elementary and secondary schools, learning centers, etc.
Informal Learning: Museums, libraries, community centers, etc.
Conceptual: Projects that do not yet exist in a physical form
We're calling educators, students, architects, designers and enthusiasts with solutions to everyday learning space challenges to apply for the 2018 Learn by Design competition!
Here's a few reasons why the competition is valuable opportunity to participate in:
1. Student Inclusion
The most important stakeholder in learning space design is the student. Their voice and input is the key to spaces not only being innovative but effective.
2. Community Collaboration
How can you ensure learning space design is effective? How do you involve educators and students in the design process? Work together to find answers to these questions and more with other learning space enthusiasts across all sectors.
3. Discover Solutions
Witness innovative design solutions to various challenges faced by educators at every level and sector.
Check out the competition history page to learn more about past winners of Learn by Design.
How to Apply
The application to apply for the competition is now open through Friday, November 3, 2017. Once you begin the application you'll have the ability to save your work until you are ready to submit the form. Please note there is a $50 fee associated with the application, but you will not be asked to commit to purchasing until you have completed the application and are ready to submit.
Judging Criteria
A panel of judges will decide the winners in each category at the event in March based on the following criteria:
Innovative: How original is this project or idea?
Accessible: Is this a design that could be used by a diverse group of learners?
Effective: How impactful and efficient is this design in an educational space?
Practical: Is this design feasible within a learning space? Would it detract or improve current pedagogical environments?
Impact: What is the potential of this project to improve learning outcomes?
If you are selected as a finalists and invited to present your project in March we highly recommend bringing both a designer and educator to showcase the project together.
For frequently asked questions and answers about the competition, please review the FAQ or contact programming@sxswedu.com.
Registration for SXSW EDU 2018, March 5-8, 2018, is now open — Don't forget to register and book your hotel early, and subscribe to the SXSW EDU newsletter to hear the latest on the event leading into March.
Photo by Steven Snow.