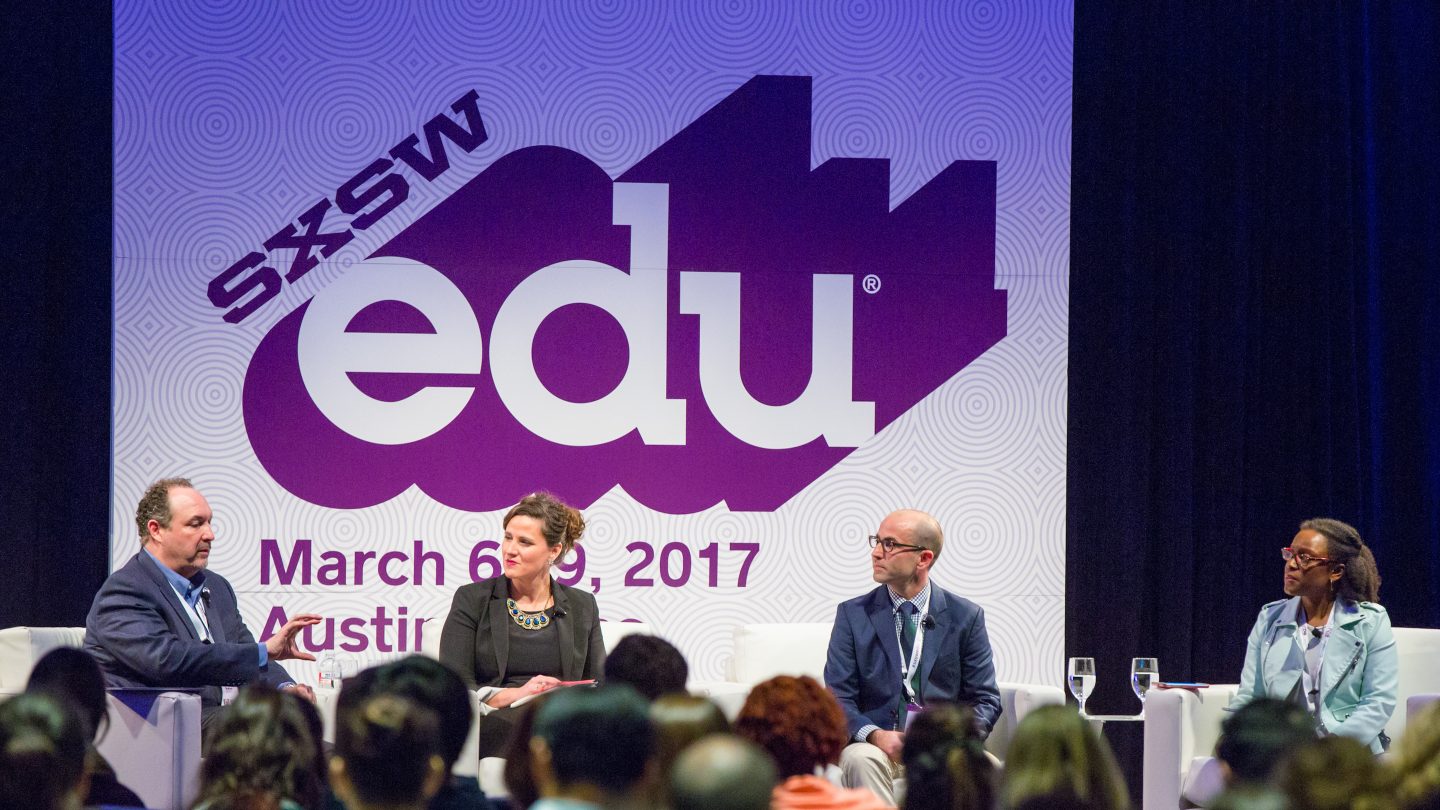 Be part of the 2018 SXSW EDU Conference & Festival program. The deadline to enter your session idea through PanelPicker® has been extended through Sunday, July 23 at 11:59pm PT.
PanelPicker is the official user-generated session proposal platform designed to enable the community to propose ideas, in a variety of session formats. The entry process is a month-long submission window, where you can enter your idea for consideration to be selected for SXSW EDU 2018. PanelPicker will then re-open for public voting, allowing the community to review and help select from the ideas entered.
SXSW EDU fosters innovation in learning by hosting a community of optimistic, forward-thinking, purpose-driven stakeholders with a shared goal of impacting the future of teaching and learning. The eighth annual SXSW EDU will return to Austin, March 5-8, 2018, for four days of compelling sessions, in-depth workshops, engaging learning experiences, mentorship, film screenings, startup events, policy discussions, competitions, exhibitions, networking and so much more.
The PanelPicker Entry Process
Visit panelpicker.sxsw.com and sign in with your universal SXSW account or create one for free with your email address and a password.
Start Your PanelPicker Application
Begin your proposal by selecting "+ EDU Proposal."
The application form is divided into six steps and PanelPicker allows you to save and continue as you go. Click on question mark icons next to important fields for helpful tips and guidelines. For any additional questions, please reference the FAQ.
PanelPicker Community Meet Ups
To aid you in the PanelPicker process, the SXSW EDU team will hit the road this July to host a number of Community Meet Ups in various cities, with area partners.
Check out the schedule and RSVP for free to attend a Community Meet Up.
Registration Will Open on August 1
Mark your calendars – 2018 registration and housing opens Tuesday, August 1 for the SXSW EDU Conference & Festival, March 5-8, 2018.
Editor's Note: This post was originally published on 06/26/2017 and has been updated to reflect the latest and most accurate information.