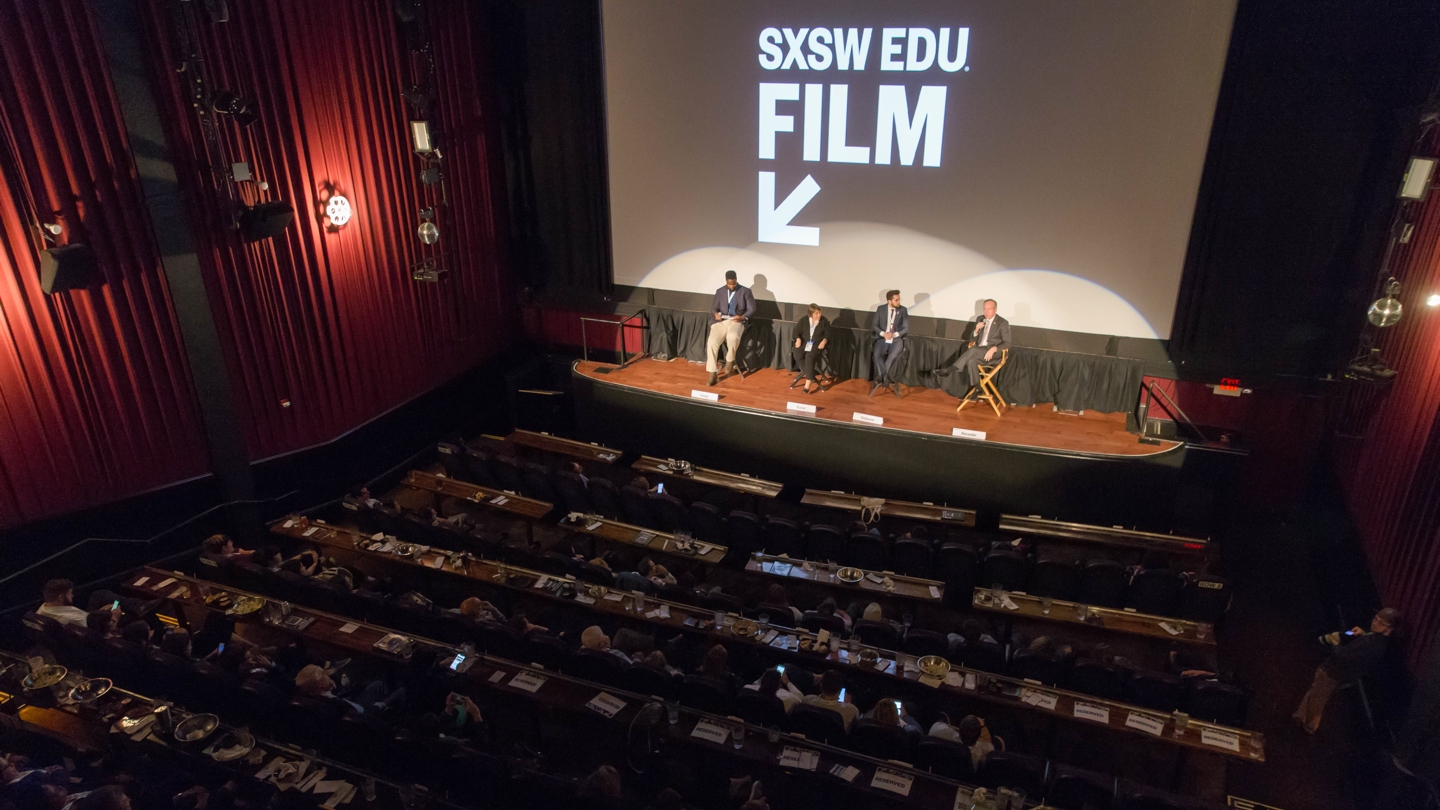 The SXSW EDU Film program highlights narratives and documentaries focusing on issues across the education landscape. With films tackling social issues in learning around the world, exploring classrooms, student advocacy, and more, the film program brings the power of cinema to the passionate SXSW EDU community.
Why SXSW EDU Film?
Screening your film at SXSW EDU is a unique opportunity to share your work with a diverse education community and have a meaningful dialogue with educators and more. In addition to film screenings, we host post-screening Q&A conversations as a powerful opportunity to engage with the community at the event, which are strongly encouraged if you are able to travel to Austin.
Please note, while we focus on new films, world and U.S. premiere opportunities are reserved for the SXSW Film Festival.
Please fill out the form below to be considered for the SXSW EDU 2022 Film program, taking place March 7-10, 2022 in Austin, Texas.
Application closes Thursday, November 18, 2021.
Thank you for your interest. This application is now closed.
SXSW EDU 2018 film screening of Fail State. Q&A featuring (l-r) Ernest Ezeugo, Martha Kanter, Alexander Shebanow, and F. King Alexander.