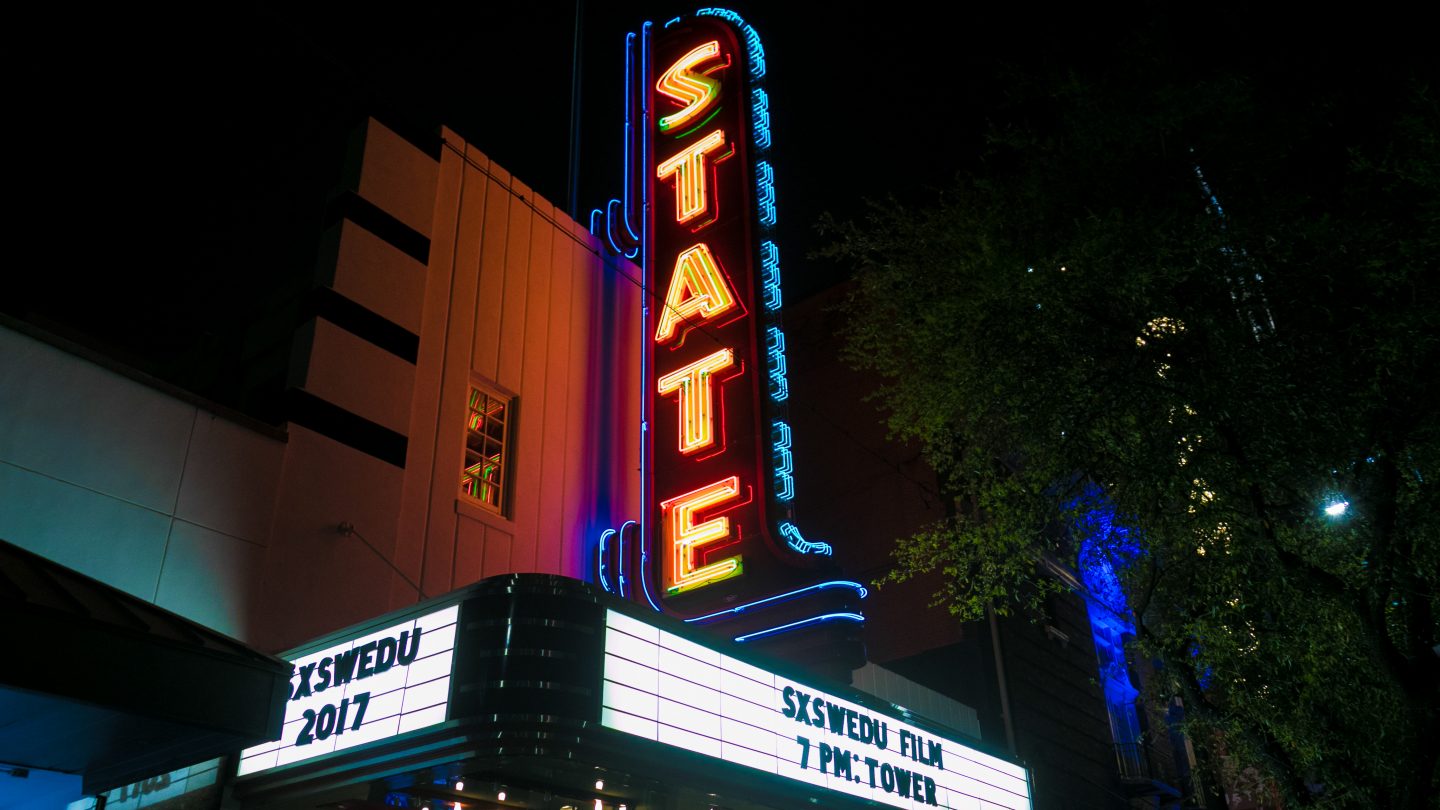 Film selections are community driven, just like SXSW EDU session content. Filmmakers, producers and community members have submitted many great films for consideration in the 2018 event. To submit a film for consideration, fill out the Film Submission Form.
The application for consideration is now closed.
SXSW EDU 2017 Tower Film Screening at Stateside Theatre, Austin, TX. Photo by Steven Snow.