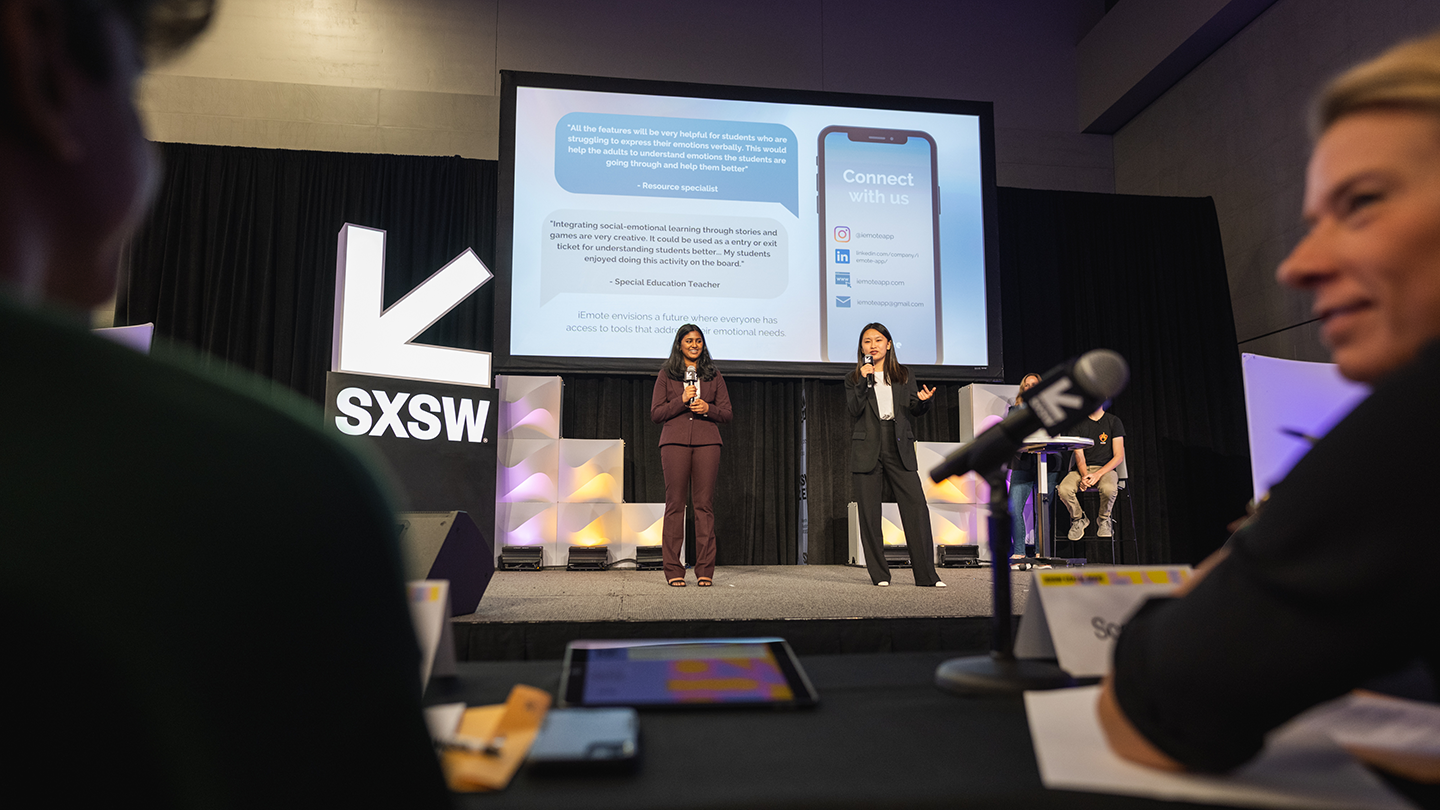 Are you a high school student with an idea for a current project that will make an impact in your community? Apply to have your innovative project or initiative considered for the Student Impact Challenge at SXSW EDU, March 4-7, 2024.
The Student Impact Challenge celebrates student achievement and agency in solving the most pressing social, economic, and environmental challenges by providing a platform for high school students to showcase their innovative ideas. Students, both nationally and internationally, are invited to apply. This year's competition is presented by The Allstate Foundation, which empowers youth to serve their communities and create positive change.
Application Opens: August 8, 2023
Application Closes: October 27, 2023
Eligibility Requirements:
You must be a currently enrolled high school student and 13 years or older in order to be considered.
Both U.S. and international applicants are eligible.
Solo and team applicants qualify.
Proposed solutions must be past the ideation stage and must be in active development.
Proposed solutions must be seeking to solve social challenges that resonate in communities at a local, regional, national, or international level, regardless of project scale.
Apply Now:
SXSW EDU 2023 Student Startup Competition. Photo by Tico Mendoza