Build buzz with our Social Media Toolkit and spread the word about your participation in the SXSW EDU 2023 Conference & Festival. With these resources, your team can effortlessly reach your ideal online audience and share updates throughout the event. Stay tuned for additional resources.
---
PanelPicker
Did you enter a session proposal in PanelPicker® for SXSW EDU 2023? Promote your session idea during the PanelPicker voting window on August 9-21, 2023 with the images below. 30% of the final decision comes from the community, so encourage your friends, family, and followers to vote. Your proposal will also be evaluated by the SXSW EDU Advisory Board (40%), and SXSW EDU staff (30%) during this time.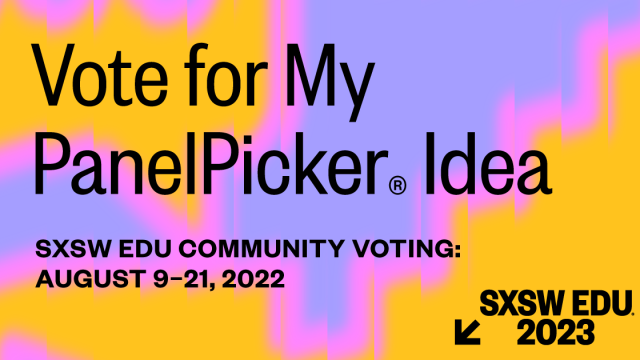 Download for: Twitter | Facebook | Instagram | Instagram Story
Tips for Promoting
Always include the unique URL for your PanelPicker proposal in your social media or website post so that the community can easily access your idea.
Add some modest how-to information such as "To vote, sign in to PanelPicker or create a free SXSW account with just your email."
Use the video from the Resource section of your PanelPicker proposal to create more awareness about your proposal.
Use the hashtag #SXSWEDU to boost your post visibility
Expo
Home of educational organizations, innovative industry leaders, and emerging startups from all over the world, maximize your experience and promote your participation in the SXSW EDU Expo.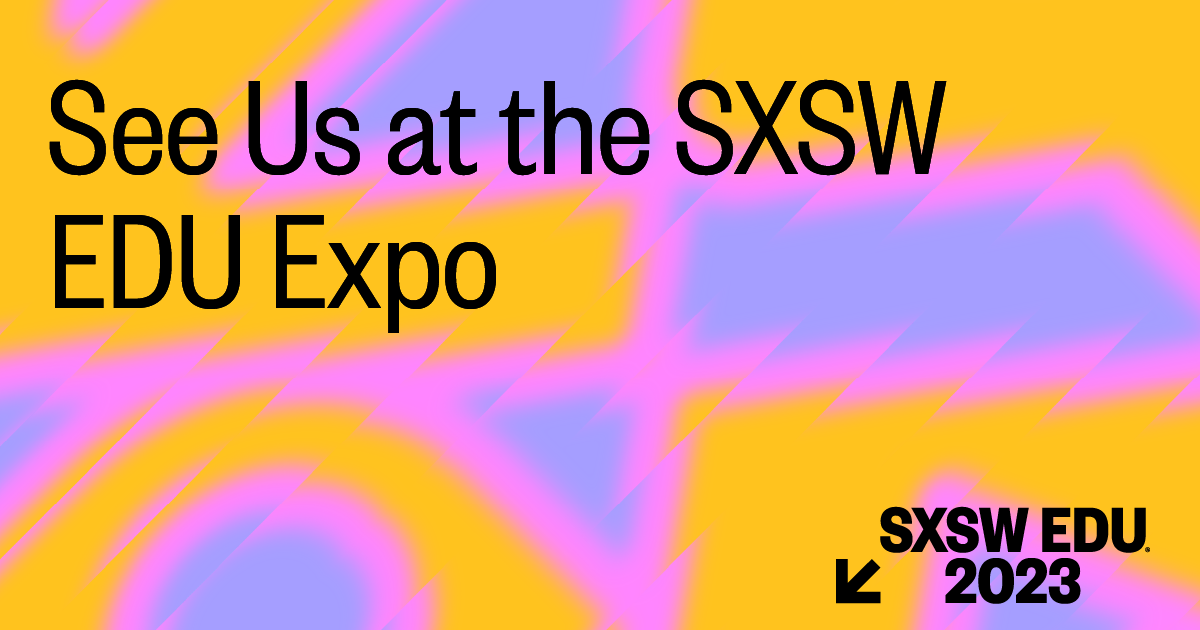 Download for: Twitter | Facebook | Instagram | Instagram Story
Advisory Board Members
Are you a member of the SXSW EDU 2023 Advisory Board? Share your participation with your network on social media, your website, blog, or email.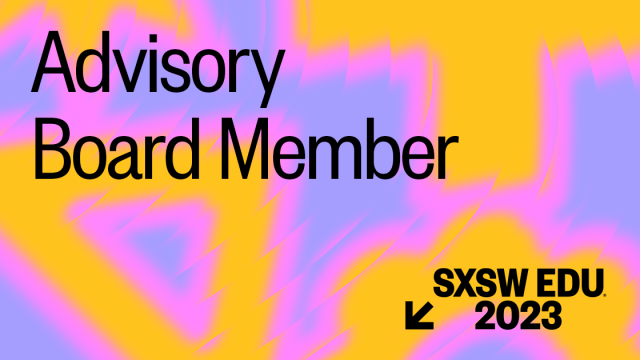 Download for: Twitter | Facebook | Instagram | Instagram Story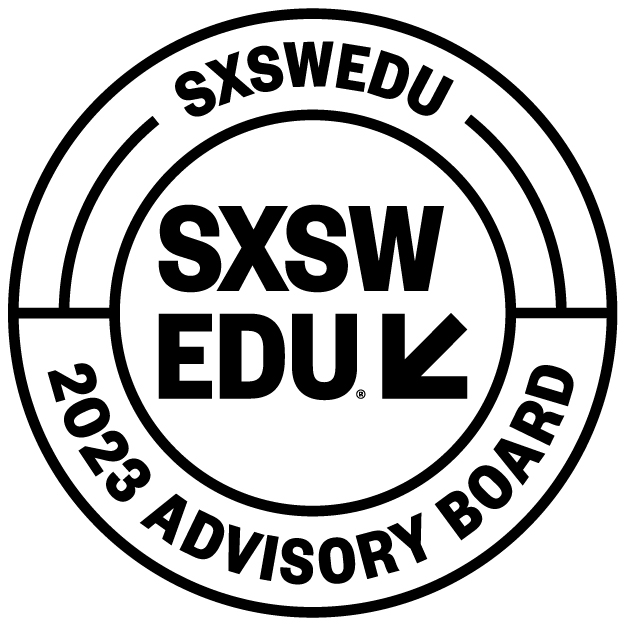 Download for: Dark Background | Light Background