Watch 2023 Studio Interview with Hank Green Hosted by Kari Byron [VIDEO]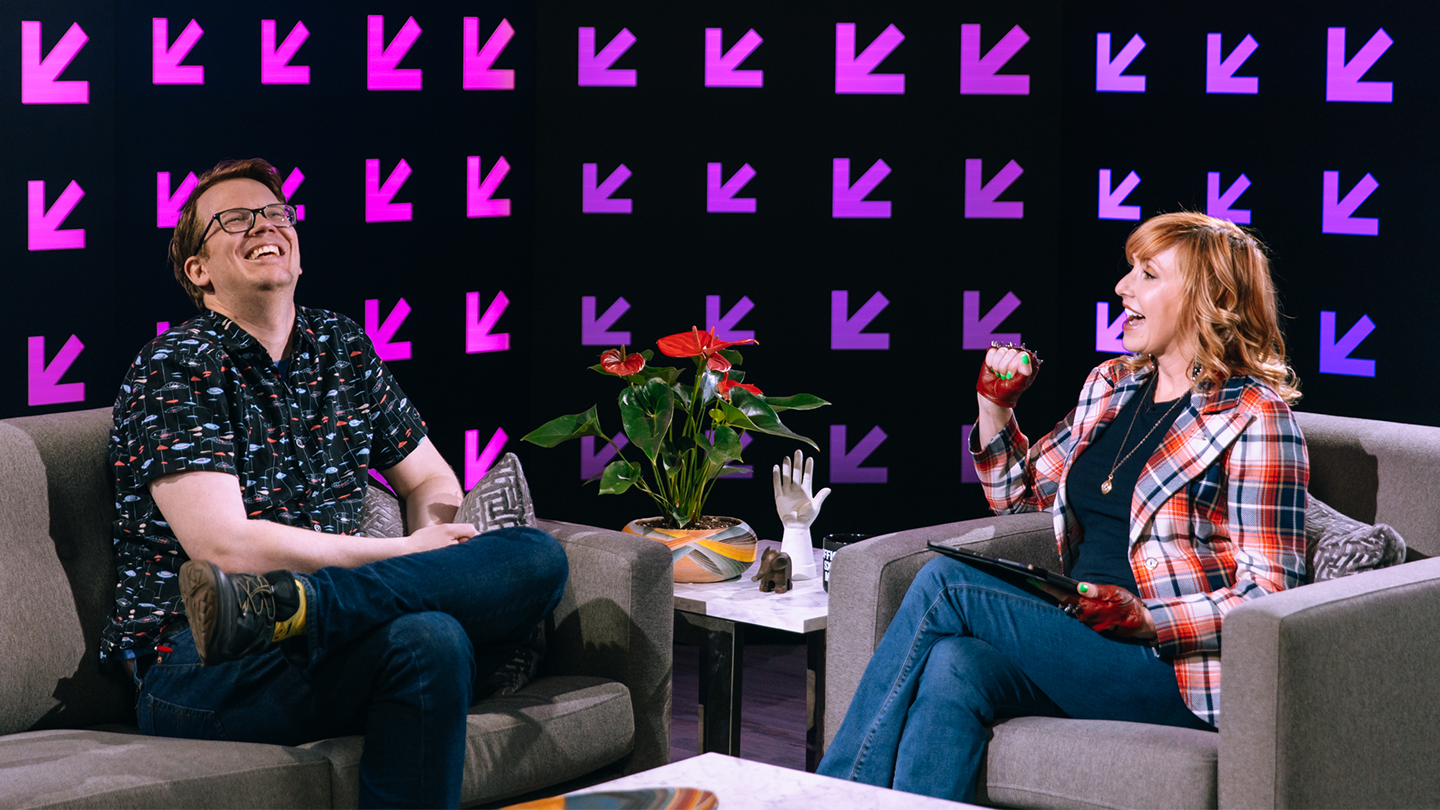 Kari Byron, best known as a host on Discovery Channel's Mythbusters and now as co-founder of EXPLR-Media, returned to Austin, Texas host interviews in this year's SXSW EDU Studio. At SXSW EDU 2023, Kari sat down with incredible visionaries, creatives, and thought leaders from this year's event, taking conversations beyond what you hear on stage.
First up, hear from science communicator and co-founder of Crash Course. You most likely know him as the Internet's science guy, Hank Green, who was joined by Katie Kurtz, Danielle Bainbridge, and Maria Anguiano on the Featured Session Empowering College Hopefuls Through YouTube, where they revealed a new partnership called Study Hall with ASU, providing the opportunity to earn college credit for the first time through YouTube.
Get to know more about Hank Green in his behind the scenes interview with Kari Byron and learn how Crash Course and Study Hall came to be, and so much more.
Don't miss these captivating — and sometimes hilarious — conversations with, Anne Helen Peterson, Chris Emdin, Frank Gehry and Doreen Gehry Nelson, Dan Rather, Secretary of Education Miguel Cardona, and more.
Watch More 2023 Studio Interviews
Limited Presale: Register for SXSW EDU 2024 Through March 31
Take advantage of this special limited presale offer and purchase a badge to attend SXSW EDU 2024 at this year's lowest registration rate! Plus you will get early access to hotels this summer.
Photo by BrittanyNOFOMO