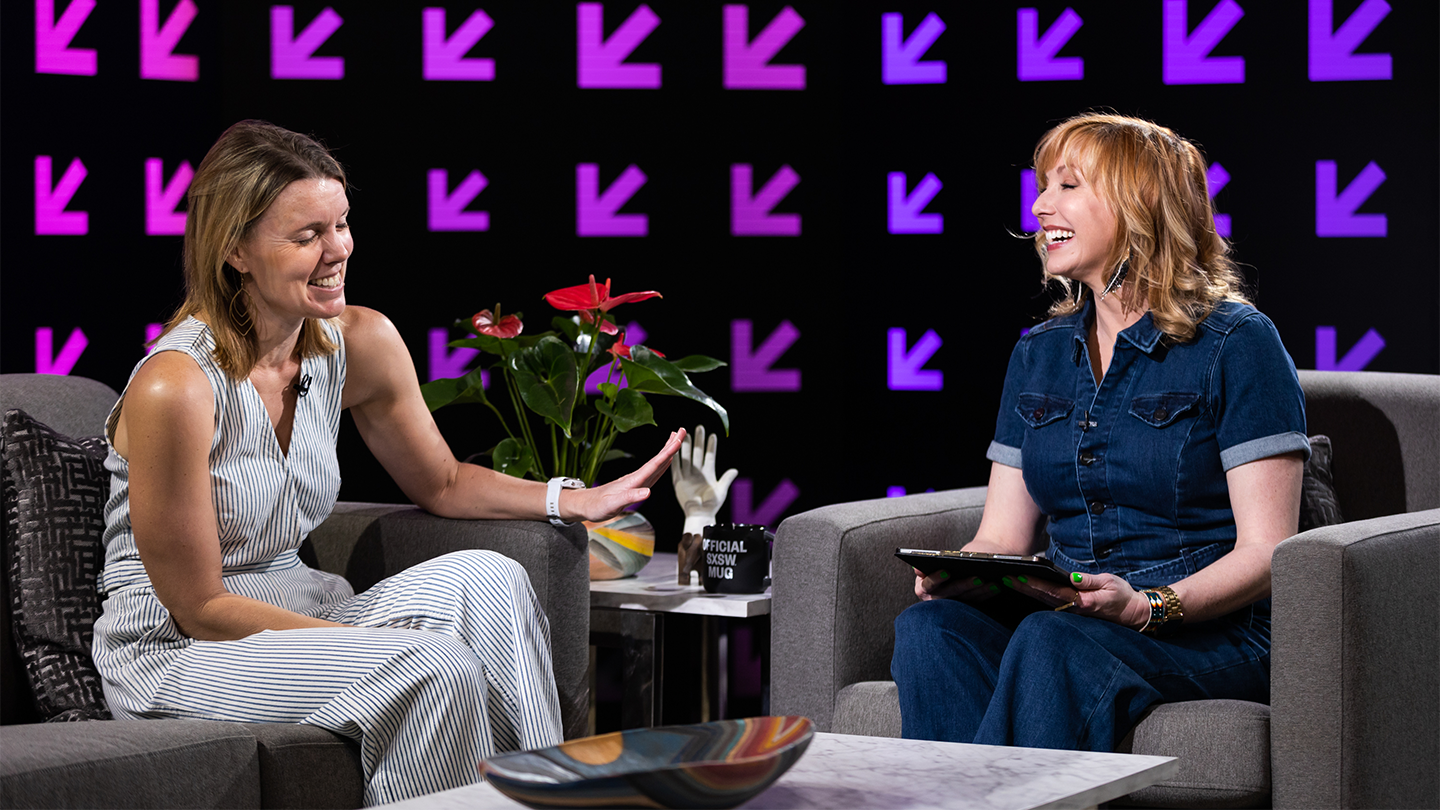 SXSW EDU was proud to welcome Kari Byron, co-founder of EXPLR-Media and former Mythbusters host, back to Austin this past March where she hosted exclusive interviews with an array of dynamic and innovative speakers in the 2023 SXSW EDU Studio. Through these conversations, we gained valuable insights and a deeper understanding of their view and what is being done about critical issues affecting the education landscape.
One speaker who joined Kari in the studio this year was acclaimed writer, academic, and cultural critic Anne Helen Peterson. Peterson is the host of the podcast "Work Appropriate" and she recorded an episode with Gloria Chan Packer on the SXSW EDU Podcast Stage where they answered questions and offered insights about handling big emotions at work, and more broadly how to navigate the ever-changing workplace.
Hear from Anne Helen Peterson as she reveals over-intimacies and important boundaries for the workplace, discusses teacher burnout, work-from-home do's and don'ts, and so much more.
Watch more Studio interviews with some of your favorite speakers from SXSW EDU 2023, including Joy Harjo and Michaela Goade, Kristi Yamaguchi, Randi Weingarten, and more.
Watch more SXSW EDU Studio Interviews
Watch SXSW EDU 2023 On-Demand Content
Take a look back at SXSW EDU 2023 and relive exciting Keynote, Featured Sessions, and more, now available to watch on our official YouTube channel, plus listen to hundreds of audio recordings in the schedule.
Stay tuned for more 2023 recaps and information about registration and participation opportunities for SXSW EDU 2024 coming later this summer.
Photo by Brittany NO FOMO