The Future of Education: How AI & New Technologies Are Revolutionizing Learning from SXSW EDU 2023 [VIDEO]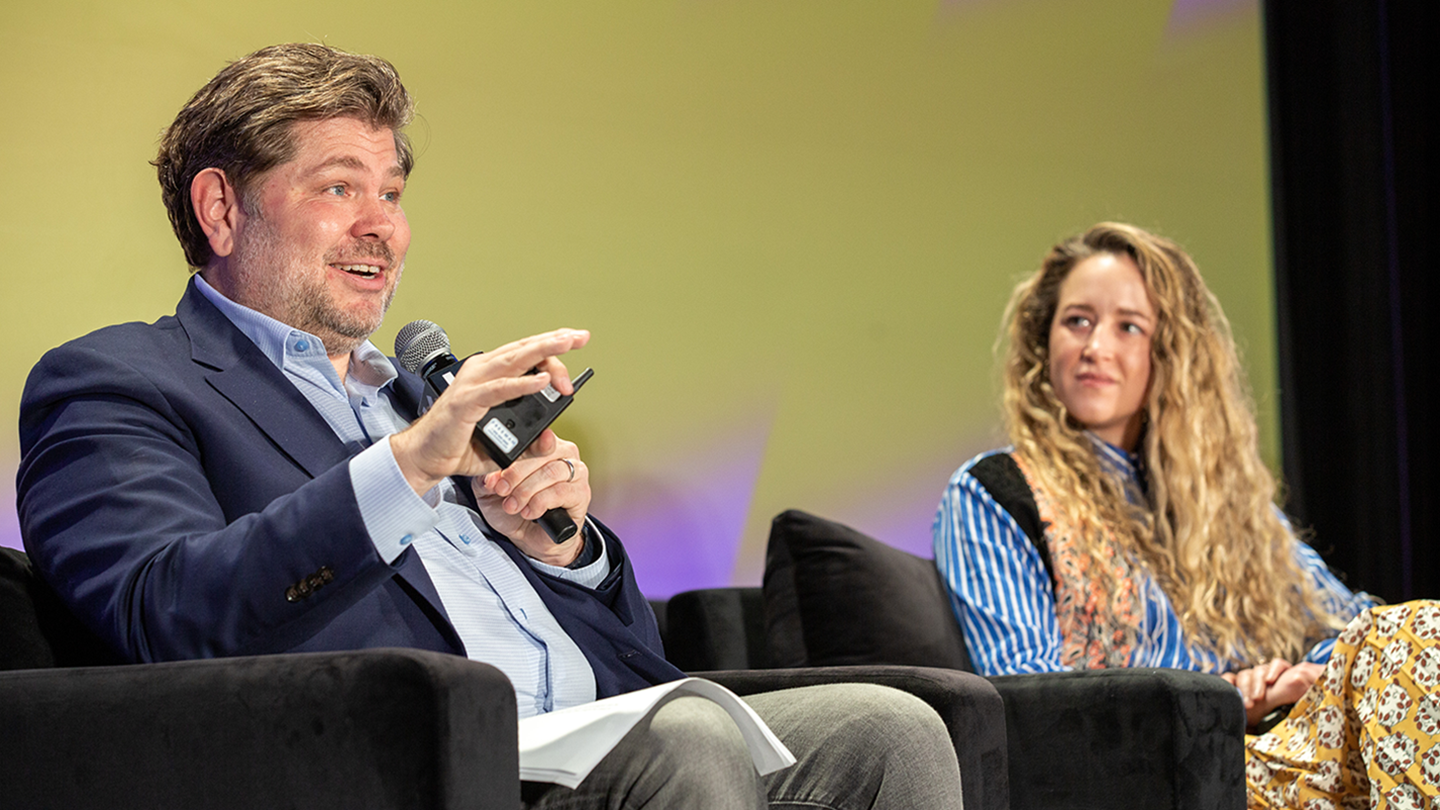 Every year, SXSW EDU brings educators, entrepreneurs, and thought leaders together to discuss timely challenges in education and explore new innovations to push conversations forward. This year, a significant number of sessions and discussions were dedicated to exploring AI's applications in education and how it can revolutionize the way we teach and learn.
These sessions focus on a range of topics such as addressing the ethical concerns of AI in the classroom; highlighting a new partnership that allows students to earn college credit through YouTube; focusing on how technology is changing the paradigm for teens and how we can adapt to the role of technology in student's lives.
Watch these sessions from SXSW EDU 2023 and explore what the future holds with the use of technology in education.
Always On: Learning in the Age of AI & Technology
Hear Nina Huntemann, Paul Kim, Thomas Lancaster, and Rose Luckin discuss the "always on" connection between students and technology, asking how it affects their behavior, how academic institutions have adapted, and what changes need to be made.
"I think there's potential for something like ChatGPT to help people get started, to help them get over that blank page when you don't know where to begin." - Rose Luckin Professor & Founder, UCL & EVR
Empowering College Hopefuls Through YouTube
Hank Green, Marie Anguiano, Katie Kurtz, and Danielle Bainbridge discuss Study Hall, the partnership between Arizona State University, Crash Course, and YouTube, where you can earn college credit on your own schedule in this Featured session.
"If you look at higher ed, it's very much like healthcare in that it has continued to get more expensive faster than inflation… and every year that happens it does get worse for the students. There is a point at which if you keep doing that it isn't worth it for most students anymore." - Hank Green Science Communicator & Co-Founder, Crash Course
Teaching & Learning in the Age of AI: What's Next?
In this Featured Session, John Bailey, Terah Lyons, and Cameron Wilson explore the cutting-edge advances in new tech and exciting possibilities for teaching and learning in the age of AI.
"Students are going to get access to [AI] and students are going to use it. That's not really the question anymore. It's 'How do we adapt the classroom?' and that's going to be something that's figured out over time." - Cameron Wilson President, code.org
Youth Activism in the Age of Digital Disruption
Julie Lammers, Kaylee Johnson Ph.D., Lexi McMenamin, Sofia Ongele, and Laura Tierney discuss how technology is changing the paradigm for teens and helping them gain the necessary skills to become changemakers in their lives, careers, and communities.
"Teens really do view digital platforms like social media and the internet as really more effective than other methods of making change… so it speaks to some real power of social media to be able to bring teens together." - Kaylee Johnson Ph.D. Market Research Manager, American Student Assistance
Watch SXSW EDU 2023 On-Demand Content
Take a look back at SXSW EDU 2023 and relive exciting Keynote, Featured Sessions, and more, now available to watch on our official YouTube channel, plus listen to hundreds of audio recordings in the schedule.
Stay tuned for more 2023 recaps and information about registration and participation opportunities for SXSW EDU 2024 coming later this summer.
Photo by Akash Kataria