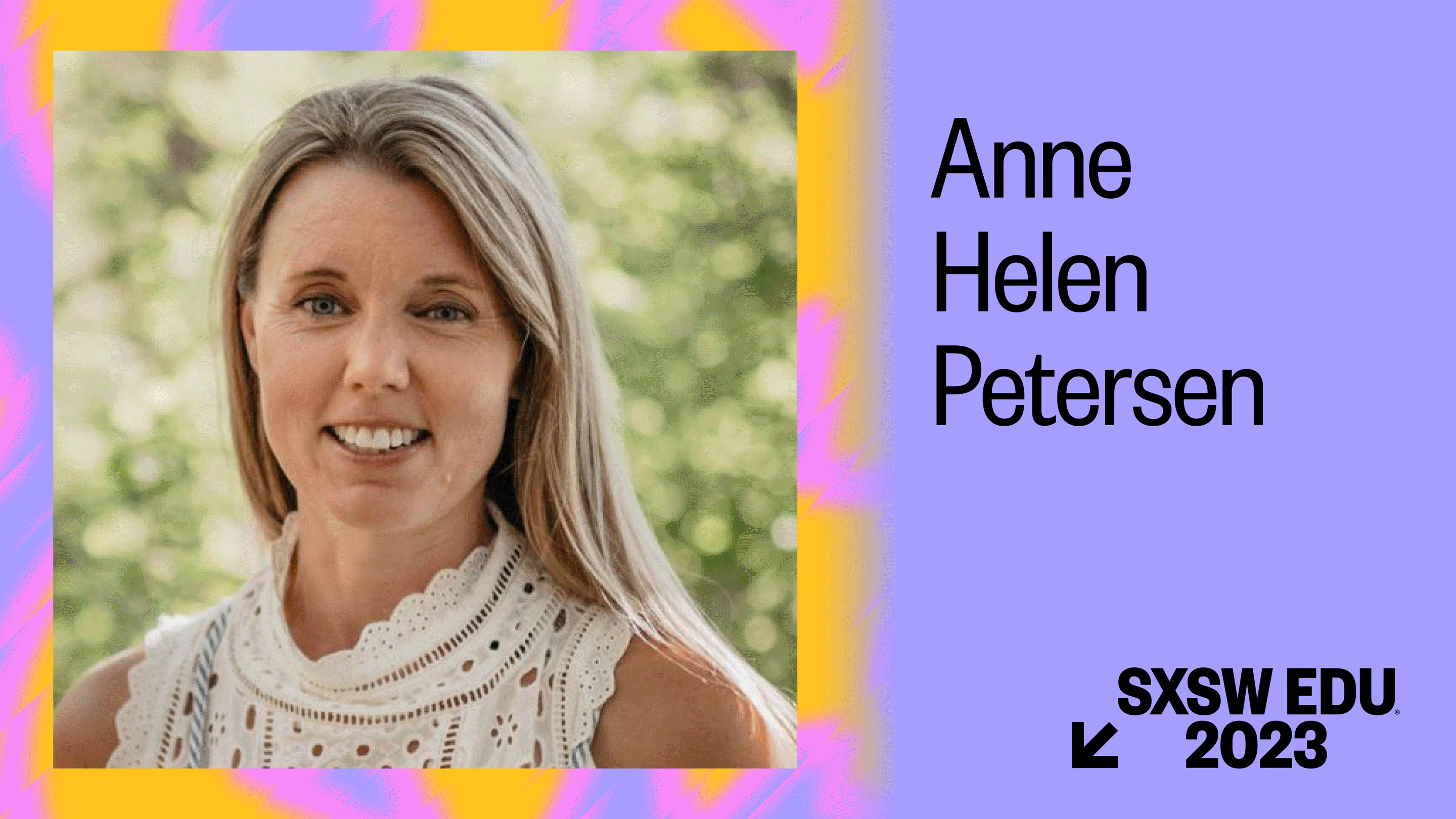 We are thrilled to celebrate the return of the SXSW EDU Podcast Stage. This year, the unique program will amplify 14 leading podcasts in the education space, bringing them to life and diving into the dual role of podcasts as an educational vehicle and tool. These podcasts will explore changes in the landscape of work, the impact of cultural representation, and more.
Furthermore, three new Featured Sessions exploring the power of education to create empathy and curtail violence, new pathways to college credits, and solving learning loss have been added to the program.
Explore the announced podcast lineup and new Featured Sessions:
Podcasts
The African Americans in Sports Podclass: Black Student Athletes: Pathways to the Workforce
Center for Apprenticeship Podcast: Equitable Apprenticeships for Young Adults
Changing Course: Re-imagining the Role of Schools in Communities
EdSurge Podcast: Lessons from This 'Golden Age' of Learning Science
EWA Radio: Student Data Privacy as a Civil Rights Issue
No Such Thing Podcast: Research Storytelling for the Digital Age
Noxhegalactica: Redefining Success
On Our Minds: Teen Mental Health & Wellness
The Higher Ed Geek Podcast: Right Sizing the University
Tomorrow's Principal: Is Anyone Ready for This?
Trending in Education: Learning Trends March Madness 2023
Work Appropriate: Your Workplace Is Not Your Family

Featured Sessions
This session brings audiences into a very timely discussion on countering extremism and how young people, schools, and communities can best challenge hate narratives. Groundswell Project UK has been working in schools countering hate narratives from the far-right, to Islamism, to misogynist extremism and other forms of violence.
Hadiya Masieh, Founder, Groundswell Project UK
Maeve Park, Project Manager & Researcher, Groundswell Project UK
This discussion covers a new partnership between Arizona State University Learning Enterprise and Crash Course called Study Hall, that makes ASU college courses available for credit for the first time through YouTube, providing aspiring college students with a new, flexible and accessible pathway to a degree. This shows the power of innovative opportunities to embed access to education.
Danielle Bainbridge, Assistant Professor of Theatre, African American Studies, and Performance Studies, Northwestern University
Hank Green, Science Communicator & Co-Founder, Crash Course​​
Katie Kurtz, Managing Director & Global Head of Learning at YouTube, Google
Maria Anguiano, Executive Vice President, Arizona State University Learning Enterprise

As we emerge from 3 years of a global pandemic, we're left to face and repair the issues laid bare in our education systems. Learn how families, students, educators and industry must come together as partners in unprecedented ways. Innovative and bold thinking is required to roll back these steep losses, before they affect learning - and the economy - for years to come.
Divya Gokulnath, Co-founder, BYJU'S / BYJU'S Education for All
Start building your personalized schedule today by favoriting can't-miss programming in the schedule and the mobile app.
Join Your Community in March
Register to attend in Austin or experience SXSW EDU Online. Celebrate education through compelling sessions, networking opportunities, and so much more at SXSW EDU from March 6-9, 2023.
Be the first to know of any information leading up to the event through Twitter, LinkedIn, Instagram, Facebook, TikTok and our newsletter.
SXSW EDU 2023 Podcast Host photos courtesy of the speakers