RSVP Now Open for 2023 Mentors & Roundtable Sessions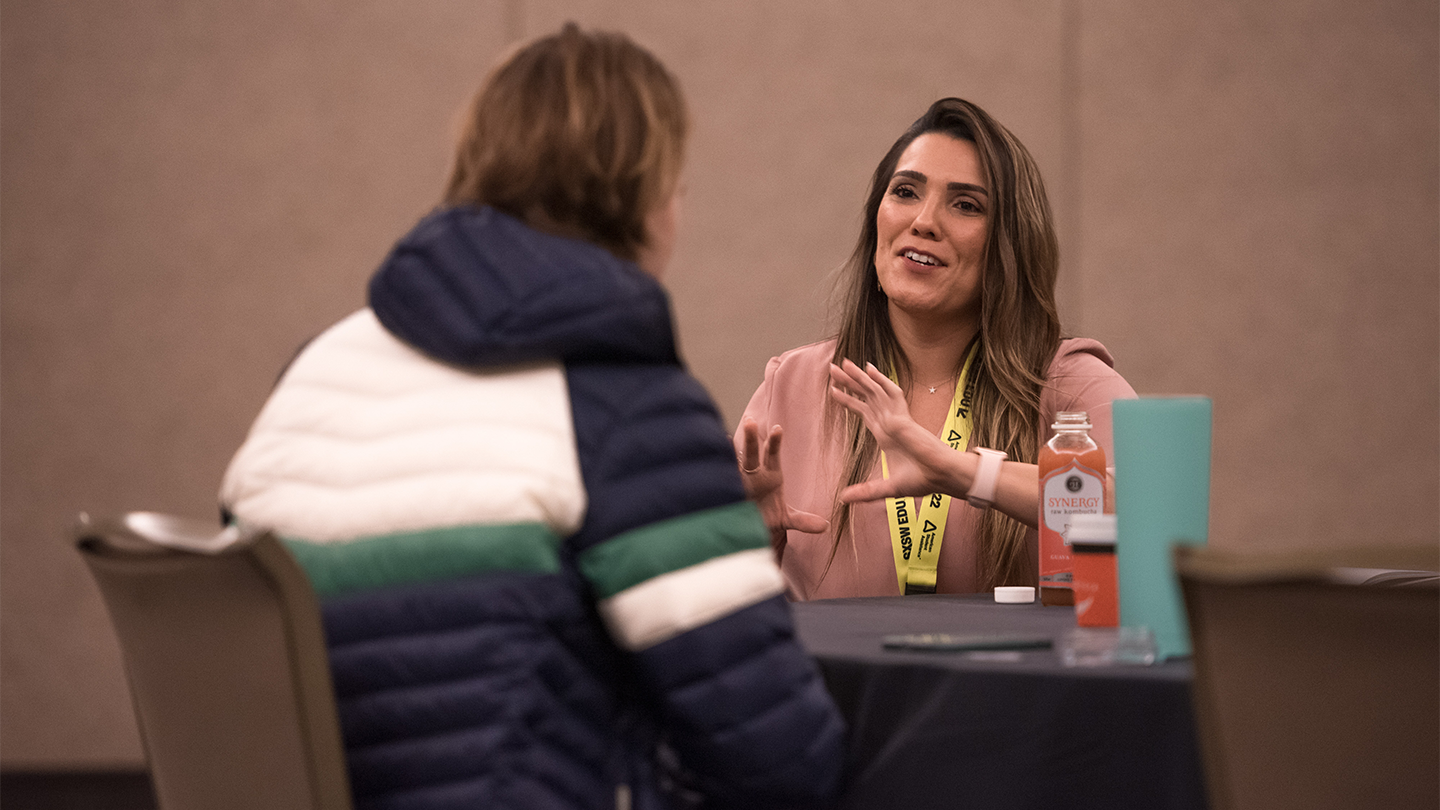 One of the most remarkable parts of SXSW EDU is the connections you make that extend beyond the event. SXSW EDU offers many unique networking opportunities throughout the four days, some of which you will want to save your spot in advance.
When it comes to Mentor sessions and Roundtable discussions, an RSVP is highly encouraged, as space for these programs is limited. Your favorite mentors might be highly sought-after, so be sure to RSVP early and ensure that you can participate at a time that suits you with a mentor to best help you achieve your goals.
RSVP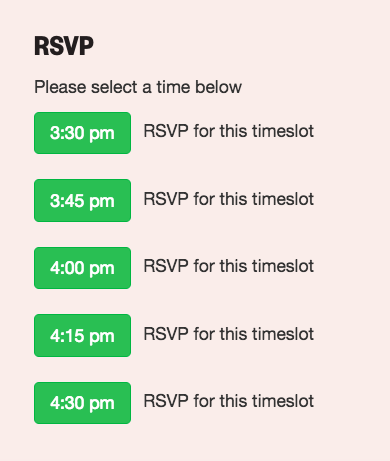 RSVP is a feature available in the schedule and SXSW EDU GO mobile app for SXSW EDU registrants. Follow the steps below to quickly and easily RSVP for a Mentor session or Roundtable discussion.
Step 1: Visit the SXSW EDU schedule on your desktop or download the SXSW EDU GO App.
Step 2: Sign in to your profile and then be sure to select "Link A Badge" to enter your personal link code to link your credential. You can find your link code in your "SXSW EDU 2023 REGISTRATION CONFIRMATION" email.
Step 3: RSVP for available events by selecting the RSVP tile on the page and then choosing your preferred time slot. You should receive an email confirmation shortly after confirming your spot.
Helpful Tips
Add to Your Favorites
Once you've RSVP'd, add the Mentor session or Roundtable discussion to your personal schedule by clicking the star icon next to its schedule listing. You can find all of your favorite sessions in "My Favorites." Please note that just favoriting a Mentor session or Roundtable discussion does not guarantee your place if you do not RSVP.
Limited Capacity
Keep in mind that Mentor sessions and Roundtable discussions are limited in capacity. Out of respect for fellow attendees, please ensure that the time you select works for you before booking. If a conflict arises, please be sure to cancel your reservation in a timely manner to allow other attendees to RSVP for that time slot.
Cancel Your Reservation
If you need to cancel your reservation, you can release your spot at any time by selecting "Cancel Your Reservation" in the SXSW EDU Schedule or SXSW EDU GO app.
Arrive in Advance
When you RSVP, we are planning for and expect you to show up — and so are your mentors. Arrive to the room 10-15 minutes before your session to check in and guarantee your spot otherwise your spot may be given to someone on the waitlist.
Browse Mentor Program
One-on-One Mentor Sessions
Mentor sessions offer purpose-driven, one-on-one meetings between experienced professionals and attendees. Each Mentor session involves a 12-minute discussion with mentors who are excited to share their insights with the community.
Walk ups will be allowed onsite at limited capacity.
Roundtable Discussions
Roundtable Discussions will feature group discussions between mentors and a small group of attendees. Each roundtable discussion is 60 minutes, consisting of three 20-minute group discussions before mentors rotate to the next table of attendees.
Walk ups will be allowed onsite at limited capacity.
Join Your Community in March
Register to attend in Austin or experience SXSW EDU Online. Celebrate education through compelling sessions, networking opportunities, and so much more at SXSW EDU from March 6-9, 2023.
Be the first to know of any information leading up to the event through Twitter, LinkedIn, Instagram, Facebook, TikTok and our newsletter.
Photo provided by Camille Mayor