Powerful Stories of Embracing Inclusivity at SXSW EDU 2023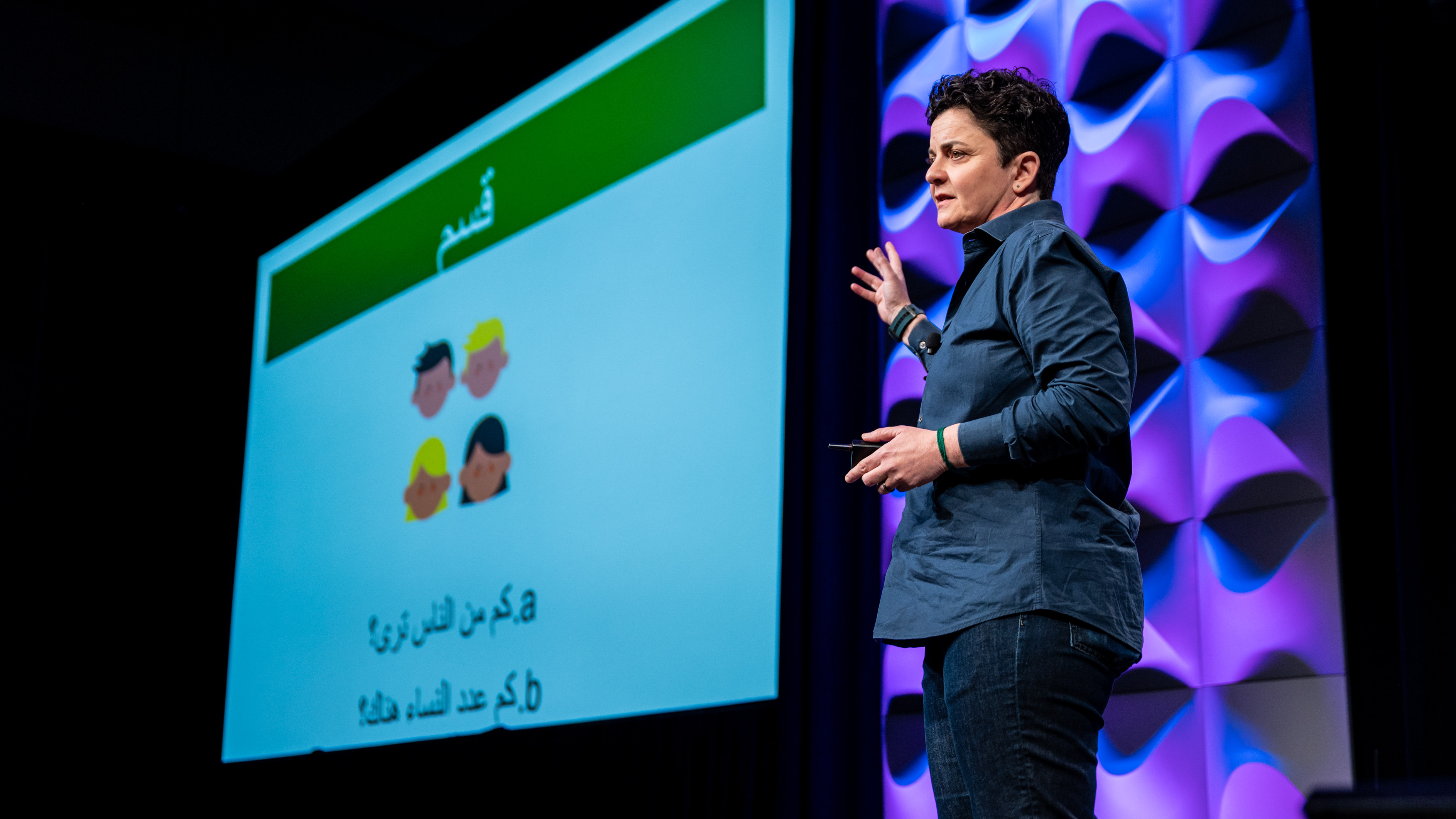 With a steadfast commitment to creating a diverse and inclusive environment, participants at SXSW EDU 2023 brought together educators, administrators, innovators, and learners from all backgrounds to engage in meaningful dialogue and explore the future of education.
Numerous speakers at this year's event are trailblazers in championing inclusivity in education. They shared their experiences, research, and best practices, igniting inspiration and driving change within the education community. These sessions encompass topics from gender inclusivity and cultural representation in the classroom to how we can support incoming refugees.
Watch these sessions from SXSW EDU 2023 to dive into the transformative power of inclusivity, diversity, and equity in education.
Drag Story Hour: Fight for Queer Herstories
Join Jonathan Hamilt, Lil Miss Hot Mess, Beatrice Thomas, Felix Nguyen-Dalton, along with their special guests, as they demonstrate and emphasize the significance of LGBTQIA+ family programming.
"It's just really important to remember that queer people have families and kids and uncles and brothers and sisters and cousins and grandmothers, and having programming that is representative is about having inclusion; and the reality is that queer family programming is family programming." - Beatrice Thomas as Black Benatar Board President, Drag Story Hour
Raise the Bar to Elevate & Diversify the Teaching Profession
In this compelling panel discussion featuring U.S. Secretary of Education Miguel Cardona, Javaid Sidiqqi, and Michael Sorrell, hear from these speakers as they delve into the crucial topic of attracting young individuals to the teaching profession and establishing a robust, diverse teacher pipeline.
"If we are honest with ourselves, people are tired of being one of only. They're tired of being in environments where they have to educate everyone about their culture or where they're made to feel as if they're someone that is unusual for being there." - Michael Sorrell President, Paul Quinn College
Supporting Black, Latinx, and Indigenous Learners presented by WGU
Gain powerful insights from presenters Adrian Huagabrook, Annalisa Holcombe, Patrick Rossol-Allison, and Dale Whittaker as they share powerful insights from their research of learner experiences at scale to optimize targeted policies and practices, uncovering actionable findings that can be applied across diverse educational settings.
"We believe that you can't transform lives if you're leaving some out." - Adrian Haugabrook EVP & Managing Director of the Social Impact Collective, Southern New Hampshire University
Supporting HBCUs for Equity in Education & Beyond
Join Mark Brown, Mambu Sherman, and Suzanne Walsh for an important conversation about how collaboration among nonprofits, corporations, and higher education institutions are essential for investing in educational equity and supporting the vital role HBCUs play as pillars of local communities.
"If you want to know where the future engineers, where the future architects or the future doctors, where the future scientists will come from, it will be people of color. Just look at the demographics of the census. And our HBCUs are uniquely positioned to meet them where they are no matter what the statistics say about graduation rates." - Mark Brown Executive Director, Student Freedom Initiative
Teaching America: How We Fail Our Newcomers, Why It Matters, & How We Can Do Better
Hear from Luma Mufleh as she shares her powerful personal story and presents a visionary blueprint for change, highlighting the incredible journey of the Fugees soccer team, the establishment of the pioneering Fugees Academy, and the unwavering pursuit of education and empowerment for refugee boys and girls in the United States.
"Real innovation takes imagination. It means questioning the status quo. It means being flexible; speaking up and shutting up; and above all, listening." - Luma Mufleh Founder & CEO, Fugees Family
Participate at SXSW EDU 2024
Participation applications for SXSW EDU 2024 are coming this summer, starting with PanelPicker, opening June 27. Sign up for SXSW EDU email updates, check out the News feed, watch videos, and follow us on Twitter, Facebook, LinkedIn and Instagram to get the most up-to-date information.
Photo by Jon Currie