Join SXSW EDU at a Community Meet Up in Austin, New York, and D.C. this February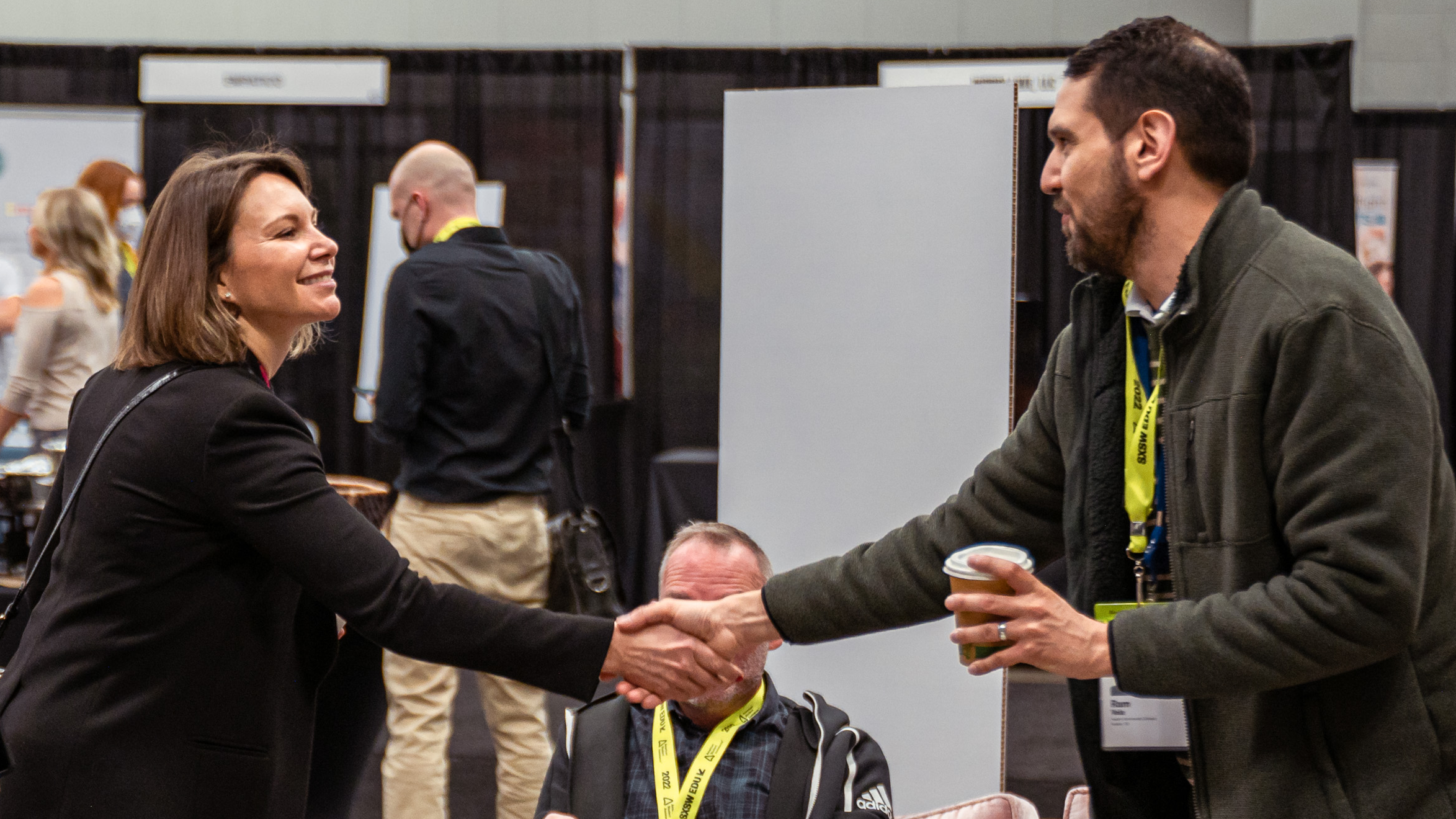 SXSW EDU 2023 is about a month away, which means it's time to start making in-person connections. This February, members of the SXSW EDU team are hitting the road to New York and D.C., and convening in Austin, to connect with the community and bring together education professionals who are passionate about advancing teaching and learning.
Connect with the community while enjoying refreshments, ask questions about SXSW EDU, and learn more about what you can expect at the upcoming event taking place March 6-9 in Austin, Texas.
We encourage everyone to stop by whether or not you are attending SXSW EDU 2023. Plus, everyone who joins us at a meet up will be entered for a chance to win a 2023 badge.
Space is limited so be sure to RSVP in advance to reserve your spot. We hope to see you there!
Find a Meet Up Near You:
Monday, February 13 | Austin, TX
Wednesday, February 15 | Washington D.C.
Thursday, February 16 | New York, NY
Want us to come to your city? Let us know! Drop us a line at info@sxswedu.com.
Join Your Community in March
Register to attend in Austin. Celebrate education through compelling sessions, networking opportunities, and so much more at SXSW EDU from March 6-9, 2023.
Be the first to know of any information leading up to the event through Twitter, LinkedIn, Instagram, Facebook, TikTok and our newsletter.
Photo provided by Jon Currie