Complete Film Program & Initial Performance Lineup Announced for SXSW EDU 2023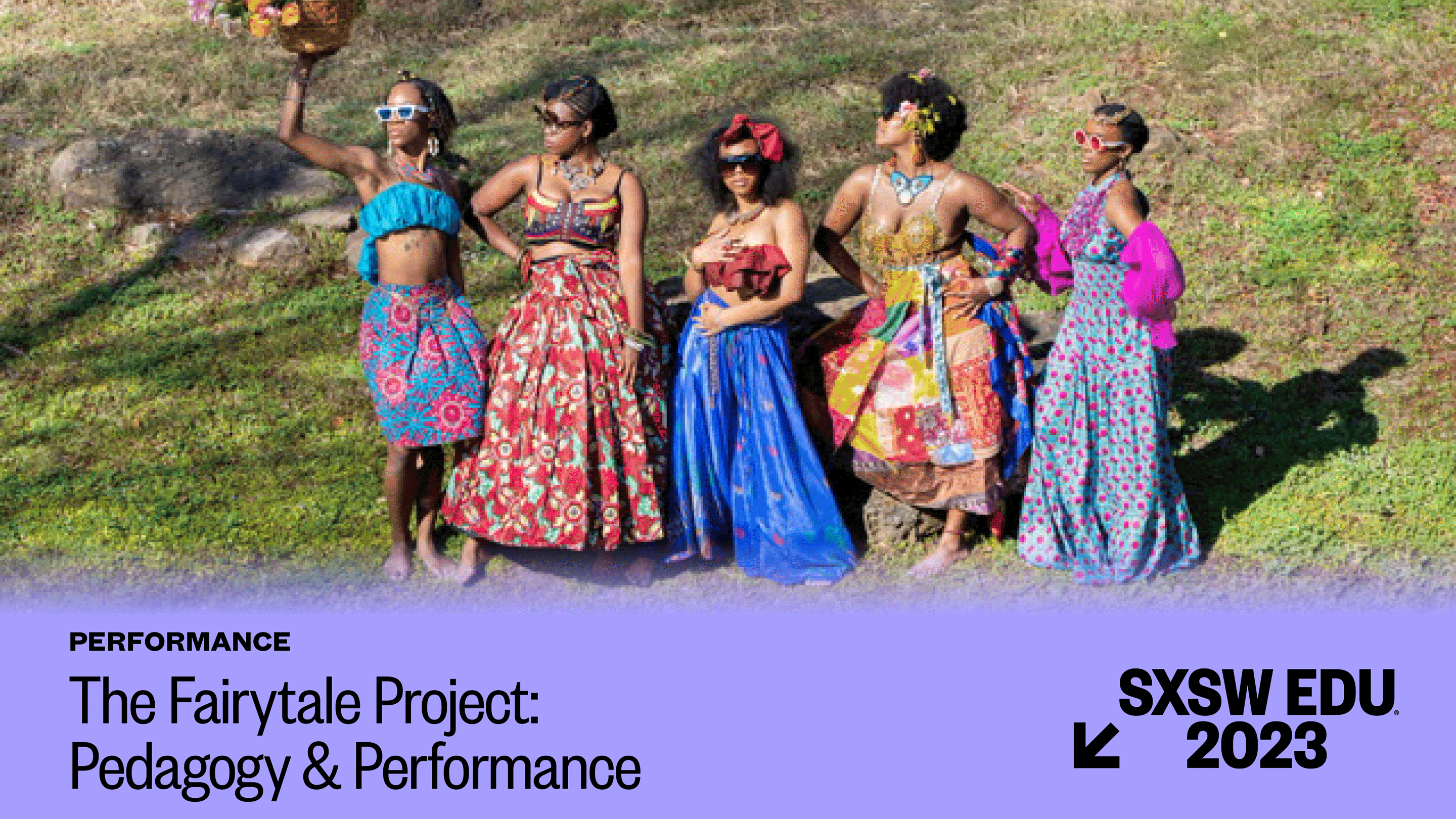 The festival program is an essential part of the SXSW EDU experience, serving as a unique celebration of the arts and the power of creativity. Today we are excited to announce the Films and Performances selected for SXSW EDU 2023.
This year's film lineup includes a diverse selection of poignant stories highlighting the challenges and triumphs of living with ADHD, the birth of the Oklahoma City Thunder's innovative after-school program Thunder Fellows, the adventure of nine students on a wilderness expedition, and so much more. The directors and producers of these films will join us in Austin to dive deeper into each film through an audience Q&A after the screenings.
On the performance stage, we will see the power of movement, music, creativity, and storytelling. This program highlights topics ranging from David Bowie's creative process, the importance of storytelling for mental health and social and emotional development, and more.
These robust programs provide attendees with different ways to discuss difficult topics through diverse mediums, and allow audiences to gain a deeper understanding of the power of art and its role as a vehicle for learning.
Films
Director: Kiera Faye
Nine struggling students from across the United States have chosen Eagle Rock School as their best hope for graduating high school. Their first course: a 24-day wilderness expedition in the Colorado mountains that will test them in every way. Will they learn to live and work as a team in order to pursue this once-in-a-lifetime opportunity?
Director: Byron Hurt
In Hazing, Byron Hurt visits with members of a variety of groups that practice hazing, talks to survivors of hazing, and gives voice to the families of young people who lost their lives. Expertly weaving these first-hand testimonies with insights from violence-prevention experts, the film provides a nuanced and empathetic portrait of a culture that confers a sense of belonging even as it too often leads to violence and institutional coverups.
Director: Ashley Maria
Pioneers in Skirts is a feature documentary examining the stereotyping and sexism that can chip away at a woman, limit her potential, and make her feel like she must re-think her dreams.
Director Ashley Maria shares her own story as she follows the journey of 3 ambitious girls on a robotics team, their fathers, as well as a young mother – all while speaking with fellow pioneering women and topic experts who have solutions to share – in order to show how we ALL can be part of the solution.
Director: Michael Zubach
A century after the Tulsa Race Massacre, Seeds of Greenwood explores how today's generation is being planted and nurtured within the fertile soil of Tulsa's historic Greenwood District. The film follows the birth of the Thunder's innovative after-school program, Thunder Fellows, as well as the inspirational journeys of students in the inaugural class and the staffers who are cultivating them.
Director: Stephanie Soechtig
ADHD is one of the most commonly diagnosed-and widely misunderstood-neurological conditions in the world today. But what if having an ADHD brain is actually an asset? A growing number of entrepreneurs, Olympic athletes, and award-winning artists have gone public about their diagnosis, saying that it has played a vital role in their success. The Disruptors hears from them, and a number of families as they navigate the challenges, and the surprising triumphs, of living with ADHD.
Director: Jenny Mackenzie
When a child can't read, their chances of incarceration, depression, and homelessness increase. That's why Oakland-based NAACP activist Kareem Weaver is fighting for better reading instruction. He believes literacy is one of the greatest civil rights issues of our time.
"What good is winning the right to vote if we can't even read the ballot?" Fed up with the bleak reading scores in his own community, Kareem files a petition with the NAACP demanding change in the early reading instruction.
Director: Samantha Campbell
The Secret Song is an immersive view into the final chapter in Doug Goodkin's teaching career. His methods are thrown into disarray as the pandemic forces schools into remote learning, and a program that always prioritized singing and learning "through the ear, not the eye" has to adapt to an online format. The film shows the dynamism and adaptability that all teachers must find and bring forth in the classroom. It makes visible the value of improvisation in navigating real-world challenges.
Directors: Stephen Adetumbi, Jarrett Roseborough
Things have drastically changed for the choir students at Pine Forge Academy, a historically Black boarding school nestled in the hills of Pennsylvania. The students return to a school in a time when anti-blackness is rising and a deadly virus is sweeping the world. Through thought-provoking dialogue, peering into history, inspirational music, dance, poetry, and percussion these students endeavor to make sense of their identity, their faith and the fractured world around them.
Performances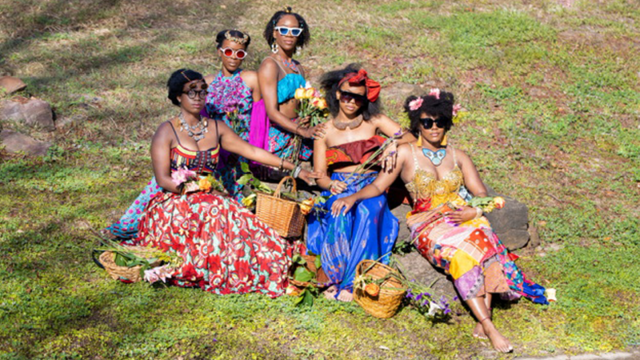 The Fairytale Project is a historically inspired tale of Jim and Winnie Shankle, founders of the Texas Freedom Colony, Shankleville. With peculiar encounters with the past, their modern day descendants learn to cherish what matters the most. This piece blends history, cultural studies, Afrofuturism, and more to create dance theater that portray the legacies of Black people in Texas. This session will leave educators and creatives empowered to tell stories that blend pedagogy and performance.
Stacey Allen, Artistic Director, Nia's Daughters Movement Collective
Michelle Bonton, Founder & Executive Director, Harris County Cultural Arts Council
Denisea Woodard Patterson, Founder & Director, Rising Stars Academy of Dance & Performing Arts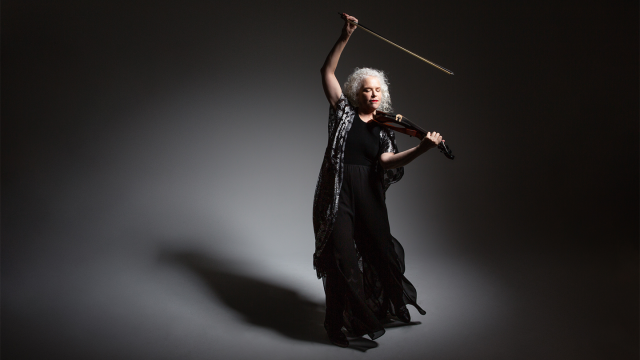 Electric violist Martha Mooke explores David Bowie's "search for unconscious intelligence." Inspired by her collaborations with Bowie, both onstage and in the studio, and offering insightful interviews, anecdotes and musical reimaginings, Mooke delves into Bowie's creative process of using the "cut up" method to generate new ideas by igniting anything that might be in one's imagination.
Martha Mooke, Multi-Style Strings Director, New Jersey City University
Benjamin Daniels, Electric Bass, New Jersey City University
Courtney Pinski, Violinist, New Jersey City University
Ignacio Lara, Violinist, New Jersey City University
Lourdes Rosales, Violist, New Jersey City University
Thomas Valdez, Cellist, New Jersey City University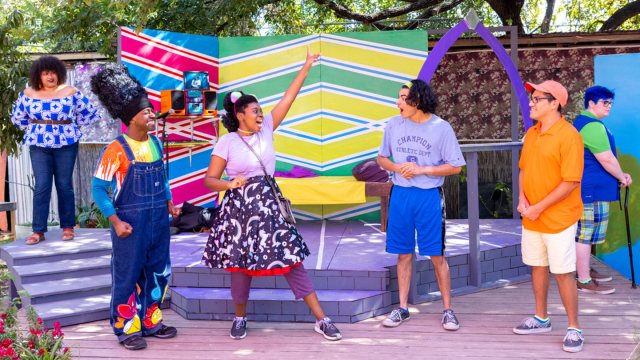 Rap Unzel is the origin stage play for the web-series adaptation, Reggie Rap's Room. Rap Unzel is a story and experience that aims to educate and highlight the importance of mental health, and social and emotional development by sharing Black and Brown hair care and self-care experiences through story, music, art, and various EQ exercises.
Jeremy Rashad Brown, Founder & Creator, Reggie Rap's Room
Wesley Johnson, Actor, Reggie's Rap Room
Chelsea Manasseri, Actor, Reggie's Rap Room
Oktavea Williams, Actor, Reggie's Rap Room
Catherine Kenner, Performer
AJ Reyes, Performer
Tyler T Ortega, Performer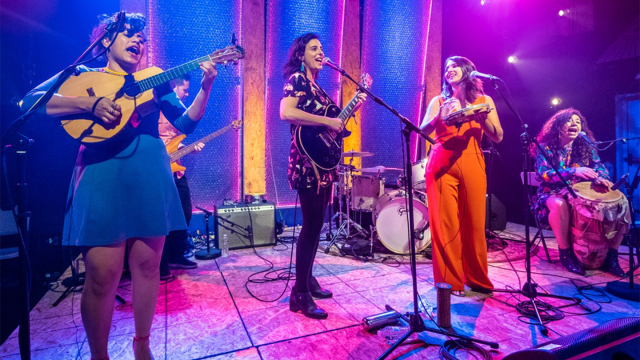 This performance and presentation explores the use of music and media to create school spaces in which students feel seen, heard, and loved. Specifically, the panel engages issues of identity in the classroom through Teachrock.org's collaborations with LADAMA, a Latin alternative band of four women musicians and activists who will perform Variety Educator of the Year's Dr. Joely Proudfit, speaking to her work on the Netflix Kids' series Spirit Rangers and RUMBLE: The Indians who Rocked the World.
Bill Carbone, Executive Director, Teachrock.org
Joely Proudfit, Owner, Native Media Strategies
Sara Lucas, Performer & Educator, LADAMA
Add Performances to Your Schedule
Explore the full schedule, now available with dates and times, and build your personalized schedule today.
Join Your Community in March
Register to attend in Austin or experience SXSW EDU Online to celebrate education through compelling sessions, in-depth workshops, mentorship, film screenings, trailblazing competitions, an expo, networking opportunities, and so much more at SXSW EDU from March 6-9, 2023.
Be the first to know of any information leading up to the event through Twitter, LinkedIn, Instagram, Facebook, and our newsletter.
Film stills and performance photos courtesy of the participants.