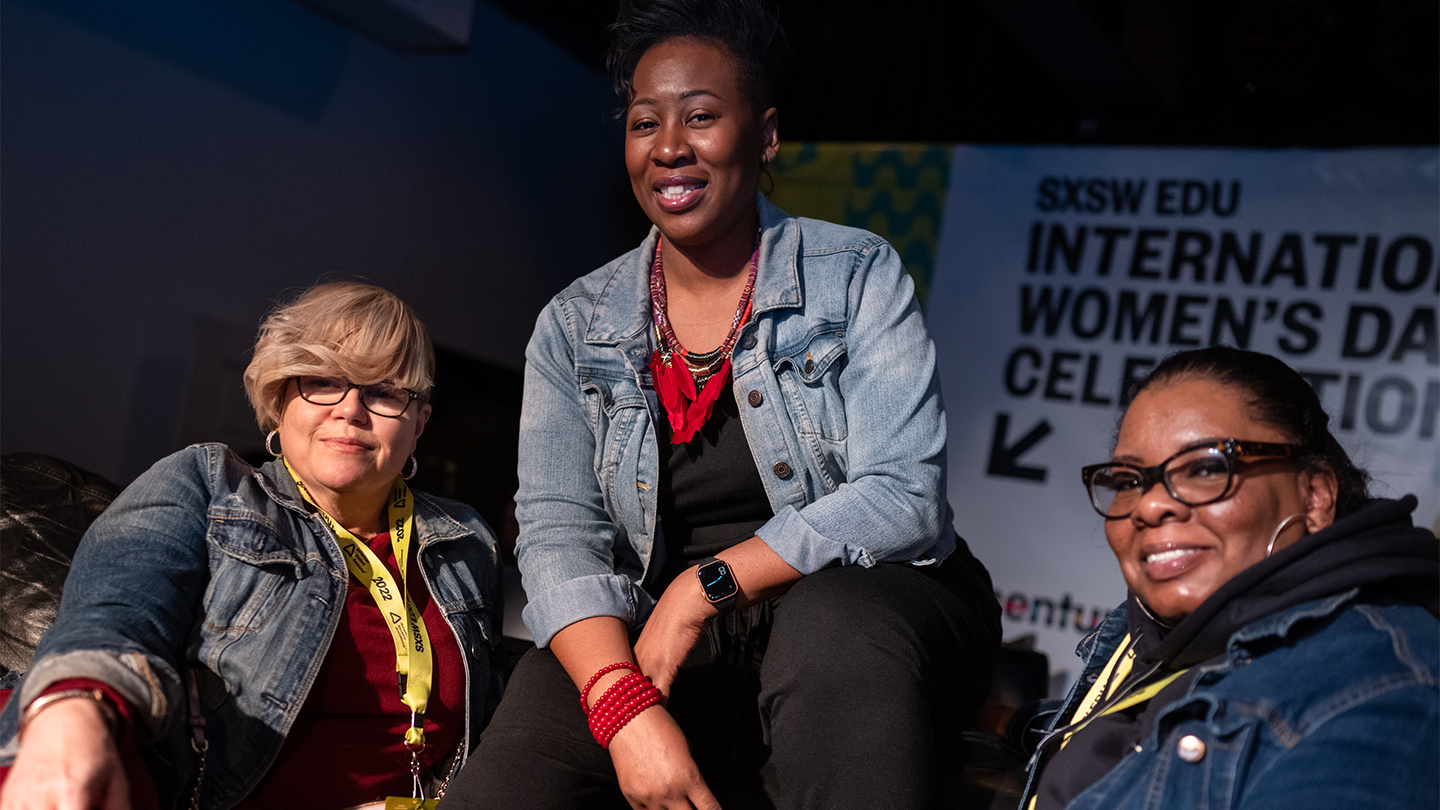 Women's contributions throughout history have been vital but not always recognized. So in 1987, Congress passed Public Law 100-9, officially designating the entire month of March as "Women's History Month."
This year, we are proud to host women from all over the world on the SXSW EDU stage for International Women's Day on March 8, 2023. Be sure to join our International Women's Day celebration, Women That Flex: Celebrating Women Leaders with Far Reaching Impact, presented by The Female Quotient & Direct Digital Holdings, which will shine a light on women's achievements and ideas across the education landscape.
Throughout the event, we hope to support this year's International Women's Day theme and embrace equity. Explore a selection of 2023 programming focused on closing the gap between gender inequity, and see more in the full schedule:
Closing the Gap: Black Girls in STEM
How Education Drives Equity & Empowerment at Work
Incubating Female Students into Entrepreneurs
Learning in Immersive Experiences Is the Future
"Pioneers in Skirts" Screening & Q&A
Ruth Simmons on Higher Education & American Democracy
Supporting Equity & Inclusion in the Classroom
Supporting Women at Work: Lessons from a CEO
Teaching Black Genius, Ourselves The Wage Gap for Women Starts with Student Debt
Will the Metaverse Disrupt Equity Gaps?
Why Women are Rising to the Top in Education
Women That Flex: Celebrating Women Leaders with Far Reaching Impact
Join Your Community in March
Register to attend in Austin or experience SXSW EDU Online. Celebrate education through compelling sessions, networking opportunities, and so much more at SXSW EDU from March 6-9, 2023.
Be the first to know of any information leading up to the event through Twitter, LinkedIn, Instagram, Facebook, TikTok and our newsletter.
Photo provided by Tico Mendoza