When Digital Goes Mainstream, Experiential Becomes Premium with EdTechX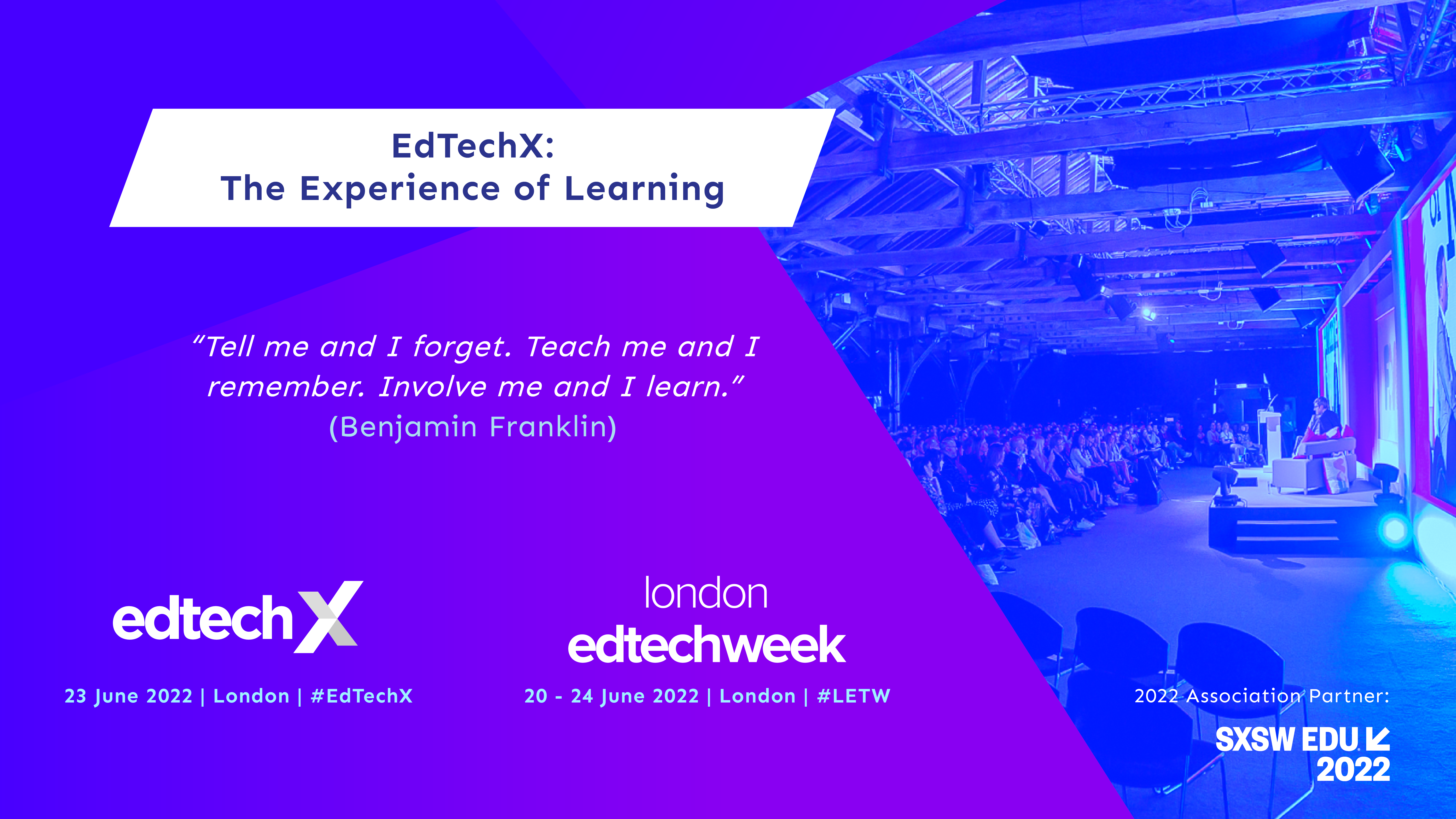 "Tell me and I forget. Teach me and I remember. Involve me and I learn." (Benjamin Franklin)
Most teaching is simply a process of knowledge transfer. Learning and competence, however, are not achieved through knowledge acquisition alone. The ideal learning outcome is grounded in an interactive process that engages the learner in premium experiences that meet real-world learning needs.
The EdTechX Summit 2022 will explore the ability of technology to become a veritable enabler of learning by creating a process that not only transfers learning and competency but ultimately transforms knowledge into know-how through the holistic Experience of Learning.
Celebrating the seventh year as a SXSW EDU Association Partner, you're invited to continue the global conversation from SXSW EDU to the EdTechX Summit, taking place in London on 23 June, at the heart of London EdTech Week - the UK's flagship 5-day EdTech celebration.
The EdTechX Summit provides ideas, insight and inspiration – showcasing the vital role of technology in all stages of learning, regional ecosystems from across the globe, and creating a space to spark new connections with an engaged community of entrepreneurs, investors, innovators, educators and corporate executives.
Keep the momentum going after SXSW EDU 2022 at the EdTechX Summit and London EdTech Week. To learn more, please visit: www.edtechxglobal.com.
Sponsored content and photo provided by EdTechX