Shaping the Future of Education Today from SXSW EDU 2022 [VIDEO]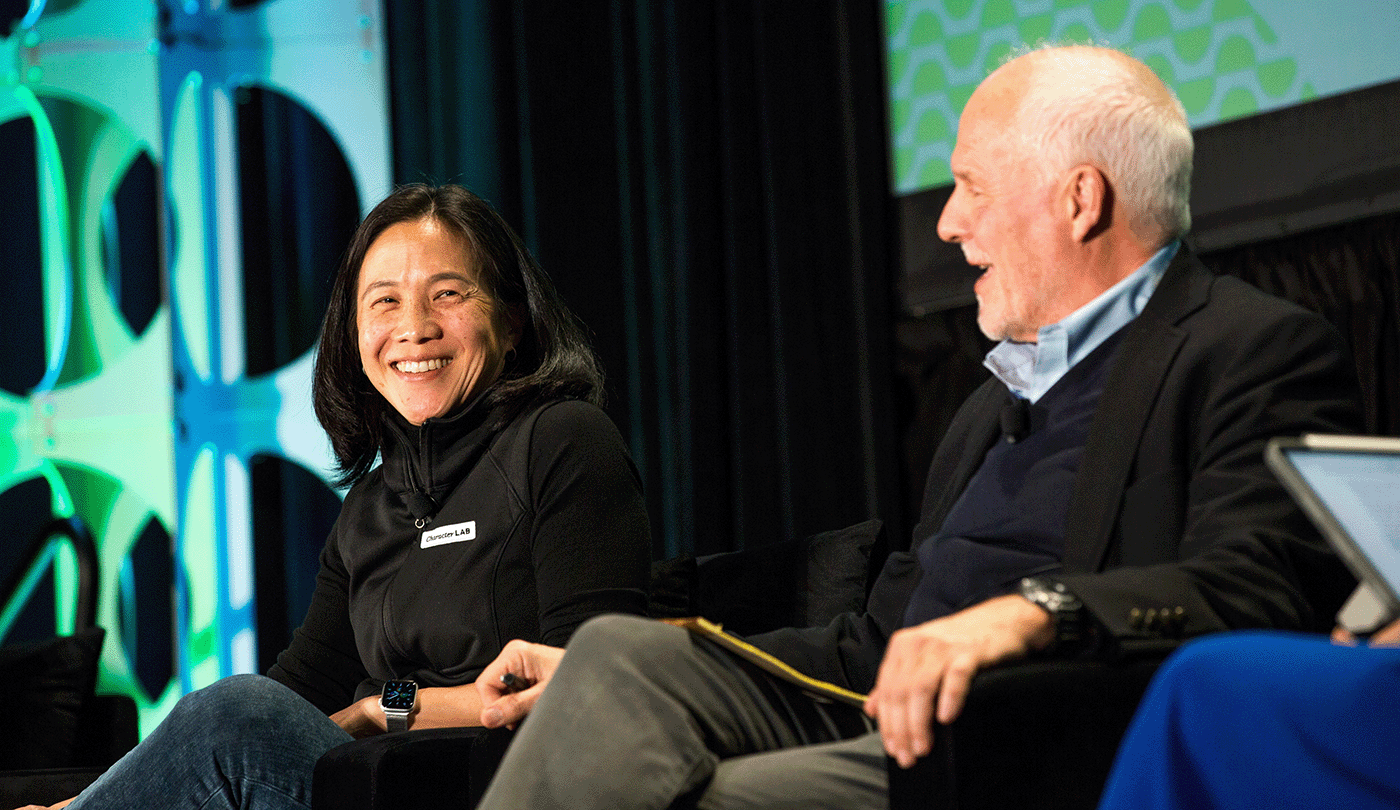 The actions we take now can shape the future of education. So what can be done to make positive changes in the education space? At SXSW EDU 2022, students, scientists, educators, and leaders took to the stage and informed us of the opportunities that lie ahead.
In these sessions, speakers informed audiences about the effects of climate change, R&D infrastructure, and world-building on education. Watch these inspiring conversations to see what we can do today to best prepare ourselves and our students for the future on our YouTube Channel.
Advancing Climate Action in Schools
Maya Green, John King, Laura Schifter, and Randi Weingarten discuss the benefits of decarbonizing our schools and the opportunities it would create for future generations in this Featured Session.
"Seeing the impacts of climate change on my own community… really just impressed upon me how much of an existential issue climate change is. As I grew increasingly interested in education, it became clear to me that schools could be doing so much more than they are right now to address what many of my generation feel is the primary issue for our futures." - Maya Green
Infrastructure for the Future of Education R&D
Angela Duckworth, Kumar Garg, Mary Murphy, and Mark Schneider reveal how a commitment to shared R&D infrastructure across sectors can unleash a wave of scientific discovery and accomplish real-world impact in this Featured Session.
"We want to learn in collaboration and we want schools and teachers to be able to have something to be able to take with them and say 'Okay, here's what we've done, here's what we've learned, and here's how we're making student lives better.'" - Mary Murphy
World Building: Prototyping Future of Education
Alan Gershenfeld, Mona Hamdy, and Alex McDowell explore how the practice of world building can create research-grounded, evocative visions of aspirational but achievable preferred futures for education in this Featured Session.
"I saw very rapidly that there was a far better opportunity for creating change if you build the world first, and you create a context for the way stories develop and allow stories to develop holistically from this idea of what the particular world is that you are developing." - Alex McDowell
Reinventing Schools: Recovery Through Innovation
Scott Frauenheim, Alyson Klein, Phyllis Lockett, and Chris Rush discuss the opportunity for innovative new school models to accelerate learning while preparing all students for tomorrow's challenges in this Talk.
"We have got to figure out how to re-enlist [students'] passion, their interest, and their connection to school in a very different way than just the traditional context of how we delivered learning in the past." - Phyllis Lockett
Watch SXSW EDU 2022 On-Demand Content
Before we see you again next March 6-9 for the 2023 SXSW EDU event, take a look back at SXSW EDU 2022.
Relive exciting Keynotes, Featured Sessions, Performances, and more now available to watch on our official YouTube Channel and to listen to in the SXSW EDU Schedule.
Stay tuned for more 2022 recaps as well as information about 2023 registration and participation opportunities coming later this summer.
Photo provided by Akash Kataria