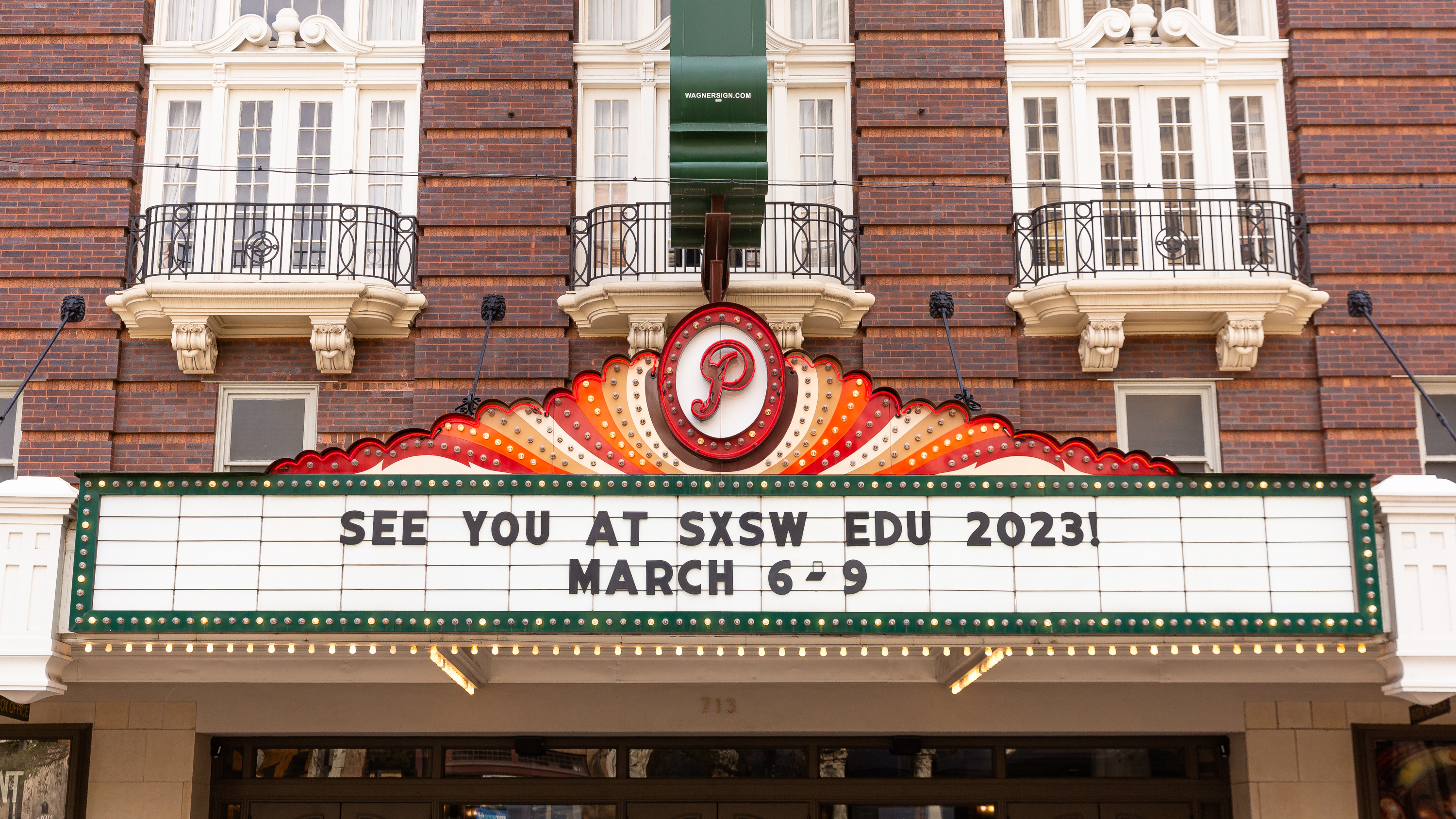 Thank you for joining us at the twelfth annual SXSW EDU Conference & Festival. What an incredible ride it has been! This year's event far exceeded our expectations and we hope yours as well. We want to take a moment to share our gratitude as a team for the energy and inspiration we have gained from all of you this week.
The four-day event helps fuel the important and needed revisioning of education to be more inclusive and impactful, today and tomorrow. Moreover, appreciating our own humanity and the importance of togetherness, we've experienced the power of being with our community in one place again for the first time in years.
Now the real magic happens, when you put these ideas into action within each of your communities when you return home. Check out this video we put together for you to reflect on your time at SXSW EDU 2022 and to help you keep the momentum going.
Follow SXSW EDU on Twitter, Facebook, and Instagram using #SXSWEDU to stay connected to the ongoing conversations. Be sure to sign in to your EDU Social account to stay in contact with new friends.
We sincerely want to know what you thought of this year's event. Please share your feedback with us in the post-event survey that will be sent directly to you next week —so we can make next year even better. Plus, you'll be entered into a drawing to win prizes including a free registration to attend SXSW EDU 2023.
Mark your calendar for next year's SXSW EDU taking place March 6-9, 2023 in Austin, Texas.
Photo provided by Dusana Risovic